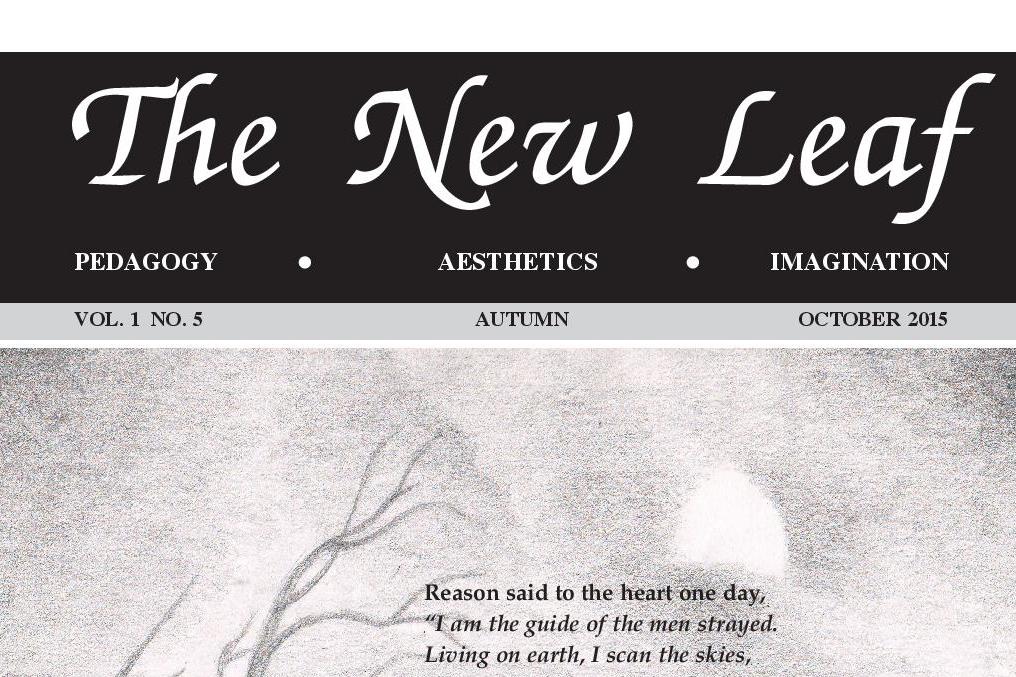 A Teacher is a Gardener
In the age of despair and cynicism a young mind aspires to be a teacher, and seeks to retain her noble dream. Through this new column The New Leaf intends to articulate the voices of those young minds who, despite the all-pervading utilitarianism, want to become teachers, and keep the spirit of the vocation alive. 
By  Surbhi  Yadav
People become doctors, engineers, lawyers, businessmen… But then, everyone, irrespective of one's profession, passes through a common stage-the life of studentship. In fact, after family and parents, teachers play the most important role in our lives. It is possible for a good teacher to make positive changes in the student's life. A teacher is like a gardener who nurtures the uniqueness of every child. And it is only through the magical power of love, care, knowledge and attention that she transforms them into a beautiful tree.
Generally, most of us perform only one profession at a time. A doctor is only a doctor; an engineer is only an engineer. But a teacher is truly multi dimensional. She, as an engineer builds the future plans of her students; as a mason helps constructing their thoughts, ideas and dreams; as an advisor counsels and heals them; as a potter gives a proper shape; as a painter  brings color to their lives and as a mother and friend takes care of them .It is only a teacher who has to fulfill so many responsibilities at a time.
Needlessly to add, this multi-dimensional task requires a teacher to be responsible towards her students and the larger society. She should know the art of teaching with a deep insight into child psychology and should not lose her self control even if her students make mistakes. She should be a missionary—a mentor, a reformer, a guide.
I want to become a teacher because I want to make a difference in my student's life. I want to have many new experiences every year. I want to influence generations of learners–shaping their minds and ideas. I want to help them to find beauty and meaning in nature and its splendid diversity. I want to help them to understand their full potentiality and creativity, I am sure, this will adds a new meaning to my existence.
{ Surbhi Yadav  is  a  B.El.Ed student from Gargi College, University of Delhi}