CELEBRATING WORLD BOOK DAY 
On the occasion of World Book Day(23rd April) The New Leam Team commemorates the art of reading and encourages children, adolescents and adults across the world to inculcate this beautiful habit and continue to draw from the huge fountain of knowledge, wisdom and ever green happiness. To mark this special day we invited our readers to share with us their thoughts and ideas on reading and what it means to them, we are proud to publish here some of the best entries!

The Art of Reading is an eternal source of happiness and peace. It is like an ever flowing mountain stream that quenches the thirst of all those who bother to give it a chance. The habit of reading once developed stays with one even in the hardest of times and it reveals its deepest fragrance as life unfolds itself. From the gigantic bookshelves of an old library to our own collection of treasured books- the knowledge,the wisdom and above all the companionship that books provide remains eternally unchallenged.
On World Book Day we celebrate the wonderful world of books and the spirit of reading!
---
IN PRAISE OF READING
In praise of reading, is like in praise of listening to old songs in radio in open-air terraces of small towns where childhood fantasies would mingle with the smell of raw mangoes, the excitement of ghost stories and the sound of mother's bangles. Reading is first the fragrance of faded wood, leaves and trees in a book, its original political and ecological unconscious. Then, comes the characters and the plot unfolded: With Doestoyevsky's Idiot, we became Prince Myshkin, with Satyajit Ray's Feluda, we all became detectives in mysterious Indian terrains, with Salman Rushdie, we enter the magic realism journeys of Haroun and the Sea of Stories. 
With Sartre's foreword in Wretched of the Earth we found the resurrection of Black resistance and the original, forgotten stories of their memories and oral traditions, with Babasaheb Ambedkar, we found the untold, infinite narratives of Dalit struggles, sufferings, resistance. Reading is life's cracked mirror. It is like touch, smell, feeling, instinct, deep pain, endless joy, revelations, miracles, the hope of a future, the zone of possibilities. Reading liberates, like knowledge. Like love. Or, the absence of love.
---
NEITHER FEAR NOR UTILITY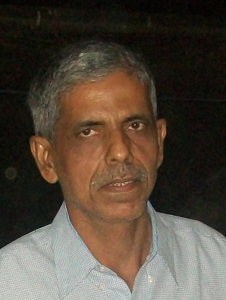 Neither fear nor utility–I see books as my intimate companions. Literature, philosophy, theology, travelogue, sociology: my choice of books goes beyond narrow specialization. The fragrance of books enters my soul; books heal me, talk to me , give me a direction. I hate the arrogance of intellectualism; I dislike the idea of a heartless scholar carrying the heavy burden of knowledge; I loathe the practice of elitist 'Hegel clubs'. Instead, books help me to reduce myself into zero. I become a butterfly. And slowly and slowly I begin to read the finest book called nature–the radiant full moon coming out of the dark clouds, the whispering of trees in a mountain terrain, the tiny yellow flower blooming in silence. I see myself. And I realize that I too am a book; and I ought to read it–the way Rumi and Buddha read it.
---
BOOKS: A CONSTANT SOURCE OF INSPIRATION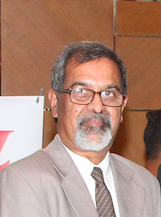 I cannot even remember when I started reading books.  They have been part of my life. I have vivid memories of my first standard teacher, who would read poetry and other readings for children of our age; in order to encourage us to read. Languages were given a lot of importance. The language teachers in the school had a great passion for the languages. They encouraged us to participate in poetry reading and plays. Plus a very good school library motivated us to read. Being an introvert in my school days, books were great companions and gave me immense happiness. Books and reading have accompanied  my life; books took care of moments of melancholy or sadness, providing a deeper inner happiness that is difficult to describe. We were lucky in our times as engineering students to be prescribed some great classics in the original to read. An engineer's education required exposure and appreciation for liter.
---
World Book Day- What Reading Mean to Me

It is impossible to imagine my childhood without books. As a kid, I devoured my Nancy Drew's, Sherlock Holmes and Goosebumps with relish. I longed for the places and characters I read about- Ruskin Bond's endearing family in the hills, the boarding school in Enid Blyton's 'Malory Towers' series- all set miles away from where I lived. It would be wrong to say I love fiction; I crave fiction. There is nothing more intimate than being part of someone else's story, of re-living their lived or imaginative experiences. Reading is cathartic; it helps to escape my mundane existence. To read is to experience a myriad of human emotions possible, be it Namdeo Dhasal's raw and angry poetry or Jhumpa Lahiri's poignant tales of Indians settled abroad. To read – Perumal Murugan or Haruki Murakami – is to know our lives are all connected in a strange way. Currently, I am reading The Vegetarian by Han Kang. And you?
---
READING FOR PLEASURE
The more you read ,the more you write……The more you listen to more you speak !!! Thus reading enhances one's capability to write independently and creatively. Book reading always engages a person productively and constructively for one main reason i.e; it develops an exceptionally great skills like imagination as one automatically visualizes the words that he is reading. This creation of picturesque image in one's mind leads to creativity and aesthetics which in turn makes a person more sensible to his surroundings. Apart from the skill of imagination reading enhances vocabulary and enriches critical appreciation skill.
A good reader can never gets  bored or feels lonely as his books are his friend who constantly interact with him and bring in lot of experiences and characters into his life.
I would say reading gives pleasure and it is fun  as well ,especially,when you pun with the words due to your rich vocabulary. Reading  engrosses the reader to such an extend that the he forgets his surroundings and chuckles to himself while recollecting few anecdotes from the books he read. I always suggest read read and read more to become more sensitive towards world around !!
---
BOOKS ARE MY COMPANION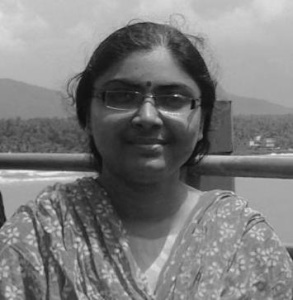 Reading a good book has always helped me come out of my state of sadness; a book in my hand has never allowed me to feel alone, rather I enjoyed the solitude. A slow reader, I take time from page to page, as re-reading a paragraph I liked, reflecting, connecting with life or the discipline I teach are my hobbies. Reaching the destination of completing a book takes time, so I celebrate the journey of reading the book.
While reading a novel, I often indulge in imagining myself as one of the characters and while reading a book on science and philosophy, I pretend to be a philosopher myself and keep searching for the deep links between me, us and the Universe – a personal exploration which leads to happiness. Reading, for me is not simply finishing a book, adding to the number of books I read – it is about going slower and deeper.
---
COVER IMAGE SOURCE : 

Artsfon.com
The New Leam has no external source of funding. For retaining its uniqueness, its high quality, its distinctive philosophy we wish to reduce the degree of dependence on corporate funding.  We believe that if individuals like you come forward and SUPPORT THIS ENDEAVOR  can  make the magazine self-reliant in a very innovative way.