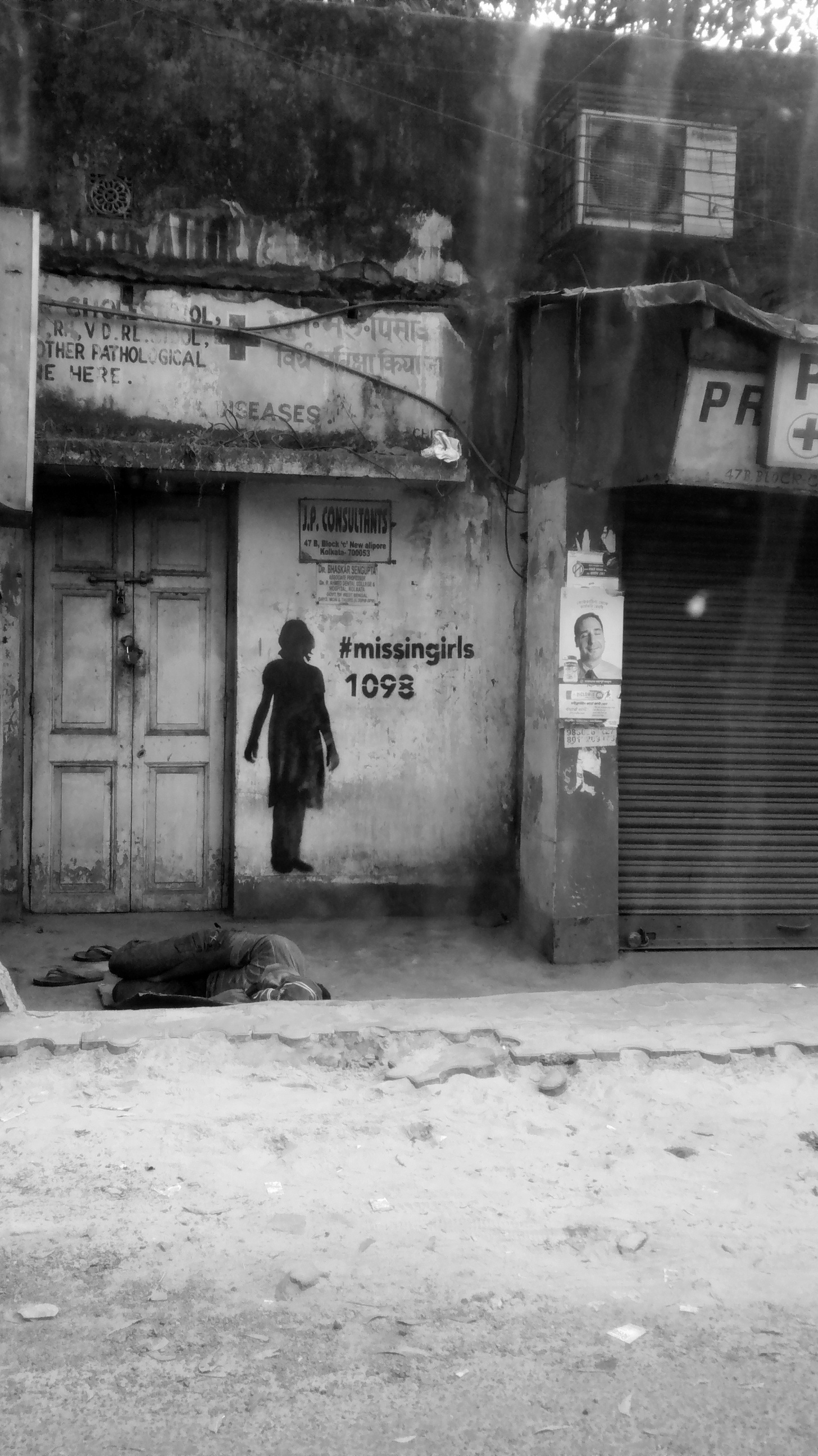 Kolkata: A Historic Site in the Age of Smart Cities
We live in an age of smart phones and smart cities. At a time when speed, aggression and competition are the dominant ways of relating to the world, does a city like Kolkata have a meaning or a reason to exist?
---
Pooja Bhatia did her Masters in Political Studies from JNU and is presently interning with The New Leam.
---
Oh Calcutta! I walk past Your history,
standing tall In a modern world, your blue Windows,
your red brick walls, Reminds me of age old tales,
Mystical, mysterious, magical.
Oh Calcutta! I touched, I saw, I felt,
The lost soul of a city,
Reviving To my creative calls,
I have longed for your winter winds,
I have woven my passionate strings In your warm heart,
I have seen The world at large,
but I come To your crumbling ruins now And then,
a reminder of your Beautiful memory,
I hold in my Vision for the world to see.
                                    –Sufia Khatoon
The British created magnificent structures in Calcutta to intimidate their subjects with the imposing grandeur of buildings. Architecture became a site of psychological oppression, cultural superiority and a powerful means to capture not just public spaces but public imagination. Notable buildings of the colonial era include the Calcutta High Court, Medical College, University of Calcutta, Fort William, National library, Indian Museum and the St.Paul's Cathedral Church. Dalhousie Square was created as the centre of the British East India Company's trading post along River Hooghly. Originally named after the then Governor General Dalhousie, it was later renamed B.B.D Bagh in the honour of three revolutionaries, Benoy, Badal, and Dinesh, who committed suicide after shooting the Inspector General of Prisons, N.S. Simpson. Many business and political institutions from the colonial era still exist in B.B.D.Bagh.
The centre piece is the Writers' Building which is the secretariat of the West Bengal government and houses the office of the Chief Minister. To the west lies the General Post Office, Royal Insurance Building, eastern office of the Reserve Bank of India, head office of Kolkata Port Trust etc. Built in the early 1800s, the General Post Office is notable for its imposing high domed roof and tall Ionic Corinthian pillars. The area south of Dalhousie Square is home to the Raj Bhavan- residence of the Governor and former residence of the Viceroy and Governor-General of India. College Street houses one of the largest second hand book markets in Asia. It is here that the famous Presidency University (formerly known as Hindu College and Presidency College) is located. The college  was established in 1817 by Raja Ram Mohan Roy, Radhakanta Deb and David Hare among others. Coffee House, a favourite joint of the old and young alike, is located opposite Presidency University. Set up in 1876 and frequently visited by the likes of Tagore and Bose, this place became a meeting place for poets, artistes, literati and people from the world of art and culture.
The coffee house is famous for its 'adda' sessions, and as the breeding ground of several political and cultural personalities and movements. Another fascinating structure, the Victoria Memorial, made of white makrana marble, was established in 1921 by architect William Emerson on the sprawling maidan grounds. In 1901, on the death of Queen Victoria, Curzon, then Viceroy of India, proposed the creation of a memorial with a museum and gardens. He said, "Let us, therefore, have a building, stately, spacious, monumental and grand, to which every newcomer in Calcutta will turn, to which all the resident population, European and Native, will flock, where all classes will learn the lessons of history, and see revived before their eyes the marvels of the past." Esplanade, popular among the British for its walking parties, houses the Tipu Sultan Mosque, Metropolitan Building, and the famous Metro Cinema-one of the earliest theatres that sold out Hollywood films to an English speaking audience in Calcutta. Other equally famous theatres include the Globe Theatre, Priya Cinema and Lighthouse, battling for survival and attention. Situated in Lindsay Street, New Market is the most popular shopping destination in the city. By the 1850s, British colonists displayed contempt for the natives and an aversion to brushing shoulders with them at the bazaars.
In 1871, a committee of the Calcutta Corporation contemplated a market that would be the preserve of Calcutta's British residents. The giant shopping arcade was thrown open to the English populace in 1874. Officially named after Sir Stuart Hogg, the Chairman of the Calcutta Corporation, it was referred to as 'Hogg Shaheber Bajaar' by the Bengalis. From florists to stalls selling fresh and preserved foods, from fishmongers and slaughterhouse butchers to crockery stores, garments and footwear; the new market area has it all. It houses several shops selling leather shoes and a popular jewellery store called 'Chamba Lamba' run by Chinese residents of the city. It is particularly known for the oldest Jewish confectionary, 'Nahoums' that sells freshly baked cakes, breads and buns among other delicacies. Calcutta, till date, reels under a colonial hangover that is evident in its elitist club culture, gothic style architecture, streets named after governor generals and viceroys, presence of missionaries and convent run schools, horse carriage rides outside Victoria Memorial, derby matches at Race Course and the English style tea breakfast served at Flury's in Park Street.
There was a time when the dictum 'what Bengal thinks today, India thinks tomorrow' was a fitting tribute to its growing influence and clout. But 'what Bengal thinks today, India does not think of anymore'. In an era of smart cities- where technology is used for urban development, to improve the efficiency of services and meet residents' needs-Calcutta stands out as an anomaly. Compared to other metropolitan cities in India, its skyline is oblivious to  skyscrapers and gated communities, its air less polluted, and its inhabitant's still preferring leisure and quality of life over mindless pursuit of profits. A weak industrial base and slow infrastructural growth is the price it has had to pay for keeping its mind where its heart is. In an era of competitive federalism, where all cities are in a race to the bottom, Calcutta seems to be in no rush whatsoever. While pockets of the city like Salt Lake and New Town are emerging as hubs of IT services, the city's overall reluctance to adopt a knowledge-based digital economy is apparent. A charge that has often been levelled against Calcutta is that it is a dying city heading towards doomsday. Its antique structures and dilapidated building, reeling under their own weight, stand awkwardly against the new age projects and modern constructions. Amidst the ruins and creaking houses, neglected overhead bridges, congested by lanes and traffic, life still persists. The streets bustling with tea stalls, conversations and commercial activities during day time turn into a safe refuge for labourers and hawkers at night. People in the city are perceived as being lazy for embracing their afternoon siesta and having a poor work culture. It is an unfair and misplaced charge, for the average Bengali has different priorities and interests; poor work culture stems not from a fear of hard work but the reluctance to put in extra work or make an extra buck.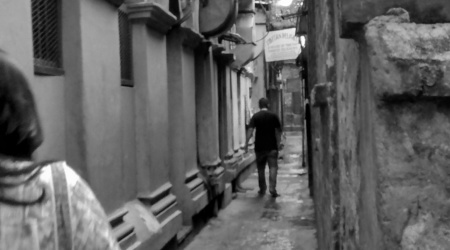 The average Bengali would rather read a book, watch a play or enjoy a leisurely stroll discussing the events in Palestine than work an extra hour at office pleasing his boss. Bengalis are happy peoplerisk averse, practical, and careful with their money. They shy away from lavish weddings or mindless extravaganzas. They prefer government service and professional service to business enterprise. The vacuum created by the reluctance of Bengalis to industrialise, invest and make money has been ably filled by the Marwari community. Calcutta has for long been the land  of enterprising, traditional business families like the Birla, Todis, Agarwals, Goenkas and Neotias.  The transport system is well connected and developed if not well maintained, housing and living expenses are cheaper compared to other metro cities and people are still invested in the life of their communities and neighborhoods. It is true that the young have often migrated to other parts of the country in search of job and educational opportunities but it is also true that they have sought the charm of the city in times of despair and post retirement. For Calcutta is not a city of opportunities, neither does it claim to be; it is a city of ideas and culture-a fact it takes immense pride in. Yes, the state's finances are in shambles and its infrastructural development is lagging behind. Urban planning, waste management and adaptation to technology are not doing well either. But to compare it to other metropolitan cities is like comparing apples to oranges. Its unique historical trajectory, geographical location and socio-political predisposition have empowered it to think differently and chart its own destiny at a time and place of its own choosing. Calcutta stands in the quick sands of time, not 'lagging behind' but questioning the very logic of development and progress- the kind of development that has alienated man from mankind, from his surroundings, rendered people homeless and neo-colonised land and institutions. It stands in defiance of the capitalist patriarchy where markets appropriate the labour of able-bodied citizens turning them into ruthless-mindless consumers. In an age of Smart cities, Calcutta is in fact, the only smart city.
COVER IMAGE : Pooja
---
This article is published in The New Leam, MARCH 2017 Issue( Vol .3  No.22 – 23) and available in print version. To buy contact us or write at  thenewleam@gmail.com
The New Leam has no external source of funding. For retaining its uniqueness, its high quality, its distinctive philosophy we wish to reduce the degree of dependence on corporate funding.  We believe that if individuals like you come forward and SUPPORT THIS ENDEAVOR  can  make the magazine self-reliant in a very innovative way.