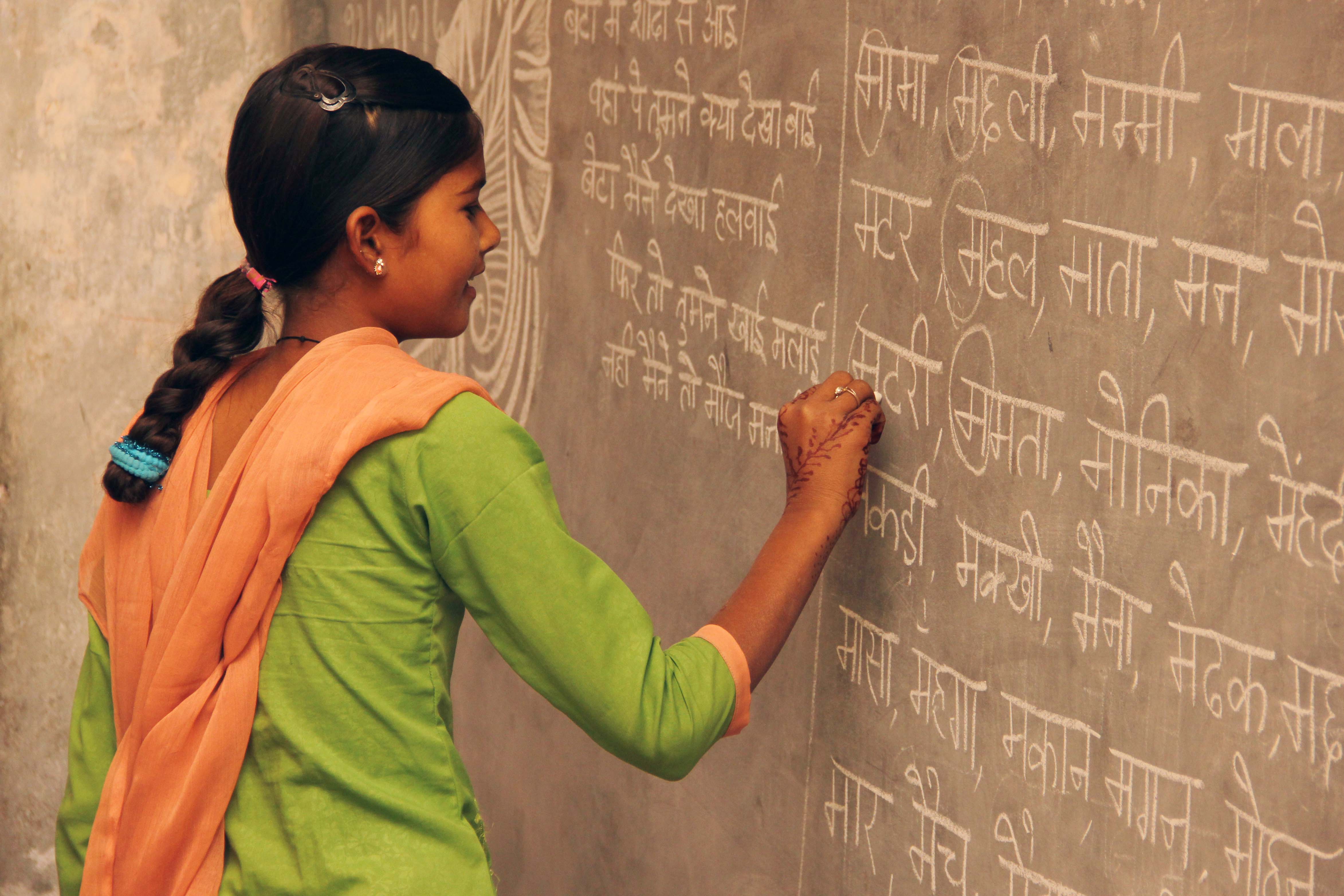 CRITICAL INSIGHT 
Language is a medium of communication but what happens when this very medium turns into an obstacle for free interaction and instead becomes a status symbol, can we restore its lost purpose?
---
Dr. Dev N Pathak teaches Sociology at South Asian University, New Delhi.

---
 The popular divide between India and Bharat, and corresponding classes, seems to be blurring fast in the landscape of contemporary India. Or so does Hindi Medium sounds. All aspire to be the same, to accomplish a Hinglish identity. And the notion of English-medium plays a role in the construction of such an identity that is fraught with lust and greed often concealed in the seemingly innocent word, aspiration. Saket Chaudhary's Hindi Medium came at an opportune moment to the audience in India. This is the moment when reading an English medium trash, declared bestseller by the market, is more fashionable than picking up a nuanced novel in Hindi, or for that matter in any non-English mediums. There is evident nonchalance about local languages, dialects, and tongues in contemporary India except in the anthropological quest of the exotic. And overlapping with this is a fear of identity that will be deemed ordinary, provincial, and marginal. Children in school would have choices of some of the European languages, and Japanese as the most frequently opted Asian one. There is little doubt about learning as many languages as possible. But then, most often the selection of languages is not determined by the simple idea of learning. It comes with an overload of pride and prejudice in language selection.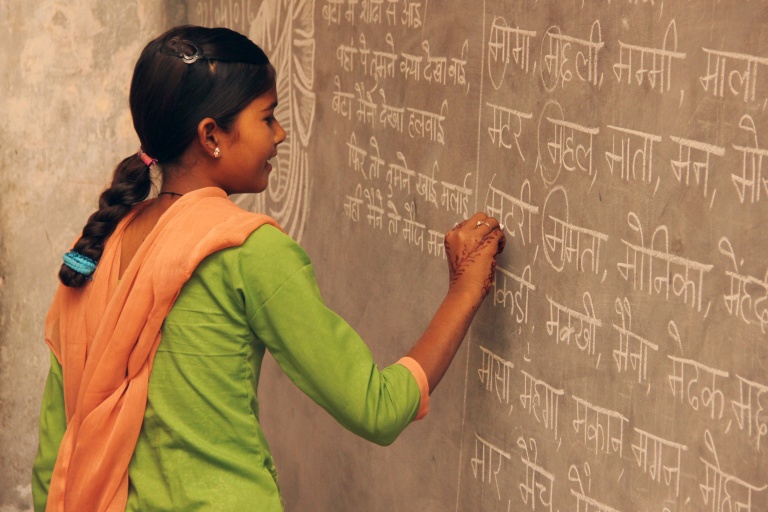 Do we tell our children to holyday in Sikkim and get a hang of Bhutia, Lepcha or Nepali languages? Do we ask a Bengali child to recognize the aesthetics of Tamil, Malyalam, Telugu? When Jawahar Navodaya Vidyalaya forces Telugu upon young minds, this only creates disdain for the language. This is akin to the disservice done to Sanskrit when the Government of India imposed it on school children. Sanskrit, as like Hindi, suffered the zealous and myopic preservation tactics of the nation state due to banality of language-nationalism. Furthermore, children from Maithili speaking region in Bihar tend to forget the idea of reading stories in Maithili languages or likewise in any other regional languages. To begin with, Hindi clouded regional languages in north India, and subsequently dominance of English shows in many versions of country cousins of English medium schools across the length and breadth of India's landscape. The coaching classes offering crash courses in spoken English (institutional avatars of Rapidex) have been aplenty too. Parents have no qualms about the fact that their children speak only in Hindi and English while they opt for French or German at school. In general they value English and for everyday purpose a poorly understood Hindi. In the scheme of judgment, the local is salable only if translated into juicy, selective, and all-to-easily intelligible material. Even though one can read in Hindi, one would like to read Sadat Hasan Manto's stories translated into bad English. With all good intentions Sahitya Akadamy may have translated some of the Hindi classics into English. Some of them are good translations while majority could be a terrible compromise. But then, one of the repercussions of the translation is also to pander to the newfound aspiration of the Hinglish Indians. Even though one can find literally nothing in a Chetan Bhagat waste, one likes to marvel upon the Two States. Did anyone realize that a richer presentation on this theme was in a Kamal Hasan starrer classical romantic Bollywood flick Ek Duje Ke Liye (Made for Each Other, 1981) remade from a Telugu blockbuster Maro Charitra (Another History, 1978), directed by the doyen of Tamil melodrama K Balachander?

To turn back to the film, Hindi Medium echoes the anxiety of a fast disappearing breed of the defiant middle class in India amidst too strong a system of educational pride and prejudice. The cinematic narration includes an enrapturing tale, indeed, with powerhouse performances by Irrfan Khan and Deepak Dobriyal. It also features the Pakistani actor Saba Qamar Zaman, with her under-developed character in the film. Thankfully there was no backlash about the presence of a Pakistani actor in this film; perhaps the cultural vigilantes did not get an offer to raise a protest. The directorial leash is tight except that it runs into a dilemma typical of Bollywood. This is about whether to be critical or not. And if critical, who should it target, and how? The dilemma also arises from the lustful search for a happy ending, an inevitable misery in popular Hindi cinema, unheeding untenable appeal and unconvincing melodrama. Besides, many could recognize that Hindi Medium was a poor remake of the Bengali film Ramdhanu (Rainbow, 2014). That the critique of Right to Education and its ramification was not really penchant- makes sense. That the cinematic narration was too engrossed with the hilarity of situation to present the critique- stands more or less valid. However, this would be difficult to dismiss the significance of Hindi Medium at a time infested with desire to make it big. As the class of Hindi cinema consumers is notorious for disability to digest pure critiques, Hindi Medium is perhaps a right dosage of antidote. Does such modest antidote work? It's hard to answer in affirmative. For a Taare Zamin Par served only an Amir Khan like Satyamev Jayate served little to those who long for truth to prevail.
More crucial to this review is the issue of language politics and linguistic identity. Despite all good motifs, the cinematic narrative miserably failed to see that the divide between English and Hindi, education systems in elite and non-elite (government or private) schools, is not as sharp as Hindi Medium makes us believe. One can ask, for example, where is the opposite of English Medium? Is it to classify all public schools run by the state as Hindi medium? But they are seldom Hindi medium except in the provinces where whimsical power to be declared that the medium of education would be Hindi alone? The literal sense of Hindi Medium had to be tampered with nuanced approach in storytelling. Hindi Medium ought to be a metaphorical device to subject even the so-called Hindi medium education to a scrutiny for unraveling the curricular content and pedagogic practices. The narrative lacked in it, or it could not step out of the pulp-fiction mode in which one class was made laughable for the other!
Despite its many shortcomings Hindi Medium succeeds in making us laugh upon ourselves. And it may, for at least some of us, help realize that we oscillate from the sublime to ridiculous in our aspirational drives.
---
This article is published in The New Leam, JULY 2017 Issue( Vol .3  No.26) and available in print version. To buy contact us or write at  thenewleam@gmail.com
The New Leam has no external source of funding. For retaining its uniqueness, its high quality, its distinctive philosophy we wish to reduce the degree of dependence on corporate funding.  We believe that if individuals like you come forward and SUPPORT THIS ENDEAVOR  can  make the magazine self-reliant in a very innovative way.