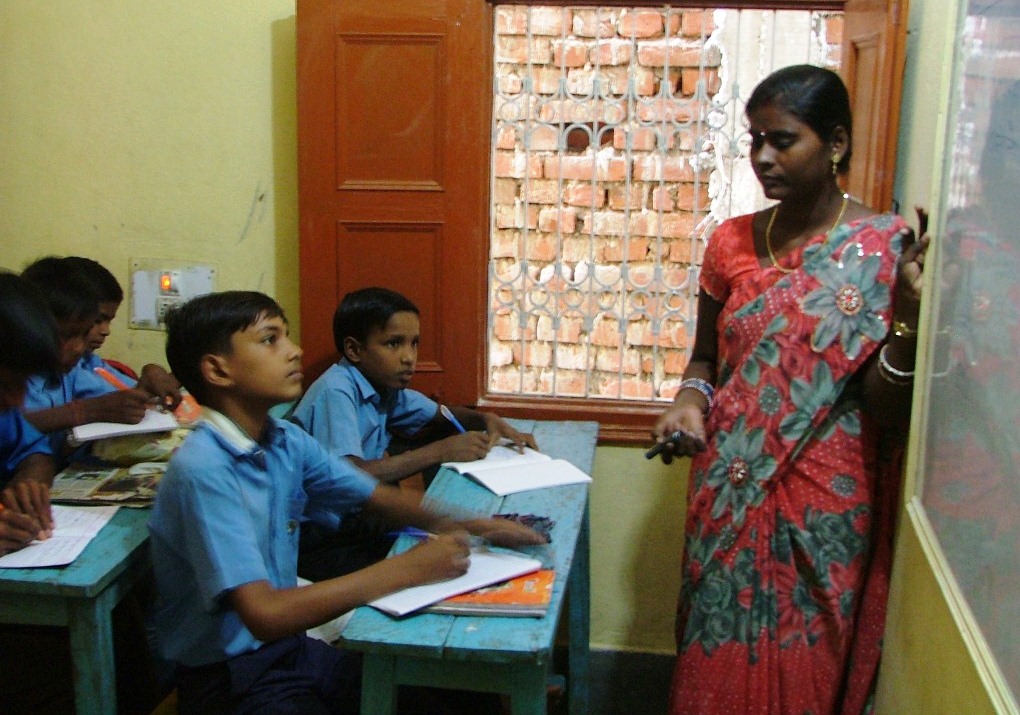 In a recent ruling the plea of female government school teachers to be allowed to wear 'churidars' to work was declined making 'saree' the unquestionable choice. This incident shows the archaic mindsets prevalent and the completely misplaced priorities of the state which rather than concentrating on matters of great importance that haunt the nation takes pleasure in dictating women's sartorial preferences. Are we really in the 21st century?

---
Divya Rangnath is a Women Rights Activist – based in Coimbatore
---
In a recent revelation the School Education Department has turned down a request made by many female teachers in government schools for permission to wear churidars( a type of Indian pant worn with a long shirt) to work.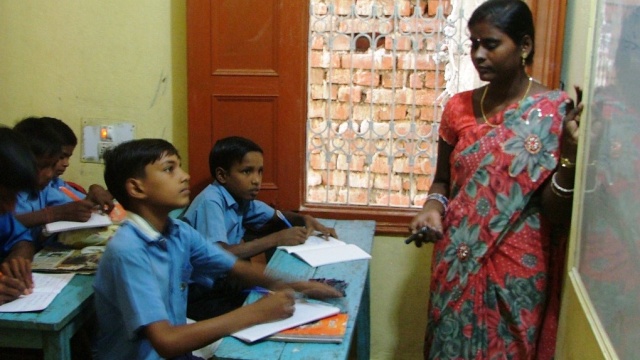 The department's position on the matter has been made known to the public in response to a representation sent to the Chief Minister's Special Cell by P. Muthukrishnan of Parvathipuram in Musiri taluk pleading the government to give permission to women teachers to wear churidars to school as it is an attire that allows them ease of movement and comfort to be able to do their work with ease and mobility. However the permission to do so was denied and thus the compulsion to wear a saree is all they are left with.
As dress code is a matter on which only the government has power to decide there will be no scope to alter or change the norms until the higher authorities do not change their mindset.
 On the contrary the Department sources said that no specific request had been made so far by women teachers themselves for permission to wear churidars and they were not aware of any such popular opinion among the teachers.
An official also added that there is however, no restriction on women teachers wearing churidars in matriculation schools though an overwhelming majority of teachers preferred to wear sarees.  It is an extremely ironic matter that in a country like India where a basic right to education is so vehemently exploited and there are enough children of the nation who because of economic backwardness, cultural unawareness and discrimination do not find their way to a quality education a matter as trivial as this could find its way to becoming a national news.
 Imagine how sad it is that women teachers who have come to the vocation of teaching due to their own merit and talent, because of their own qualifications and inclination for education do not even have the power to decide what they can wear and what not.
Distant bodies of officials who are neither teachers nor part of the school's administrative staff have the sole discretionary power to impose their very non-progressive, orthodox and regimented viewpoints of these teachers. It is sad that they see 'sarees' as virtuous or dignified and have problems with an equally decent and formal attire like the 'churidar' which if allowed would have meant ease of mobility and comfort for the teachers. 
I wonder why still in India we have to dictate women's basic choices and govern their body as if it were a kingdom to be sieged. How does it even matter what is worn by the teacher as long as it is in good spirit and the teacher is a qualified/efficient and creative pedagogue? Moreover, I wish to ask the authorities whether the mere adornment of a saree make one automatically virtuous or is there more to character building than just clothes? While it is high time we concentrate on greater issues that challenge us – from avoidable deaths of children in Gorakhpur, to the fragility of relief infrastructure in the face of massive floods in eastern India, to communal intolerance and mob violence, to a growth of economy that offers fewer jobs, to a parliamentary system where scams and scandals rob the country of public welfare and inclusive development and an environment of corruption, injustice and decline of democratic politics should we not be concerned about issues that really matter?
The denial of female teachers to wear churidars and compulsively wear sarees represents our misplaced priorities and also shows that despite our claims to modernity and development, we are mentally quite archaic and medieval.  What can be a greater paradox than the fact that we dictate basic choices to people and when greater issues knock at our doors we choose to remain asleep!

---
The New Leam has no external source of funding. For retaining its uniqueness, its high quality, its distinctive philosophy we wish to reduce the degree of dependence on corporate funding.  We believe that if individuals like you come forward and SUPPORT THIS ENDEAVOR  can  make the magazine self-reliant in a very innovative way.