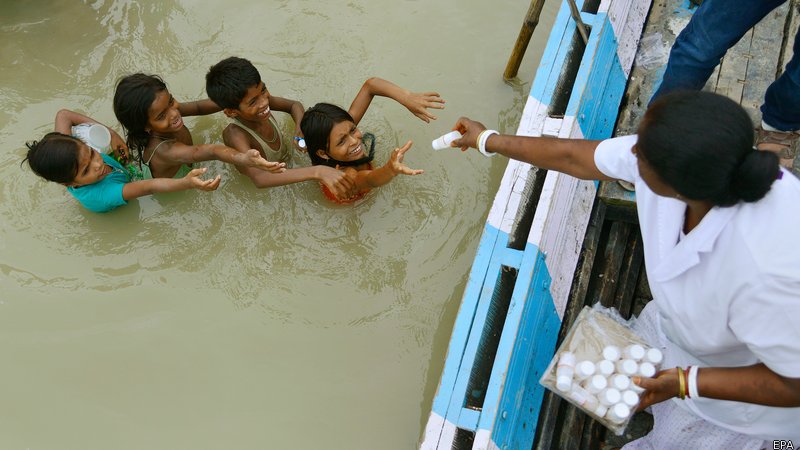 It is estimated that more than 1,200 people have already died in India, Bangladesh and Nepal due to incessant rains and flooding leading to loss of life and property at an unprecedented scale. Will state authorities work towards building stronger relief, mechanisms?

---
Kavya Thomas | The New Leam

---
Monsoon downpours are known to be a great cause of worry and havoc almost every year across the South Asian region. This year too, the ceaseless rains in Mumbai have been an enormous source of public concern as regular life has been drastically hampered.
Recently, it was reported that a building has collapsed in Mumbai after days of incessant rains and the search for the 40 people who were trapped in the building is going on. The four-storey residential building collapsed on Thursday morning and is located in an area that is densely populated ( Bhendi Bazaar). An official in the control room of India's national disaster response force said on public record that one body had been pulled from the debris and about four people have been rescued but tragically there are a dozen more people who are thought to be trapped.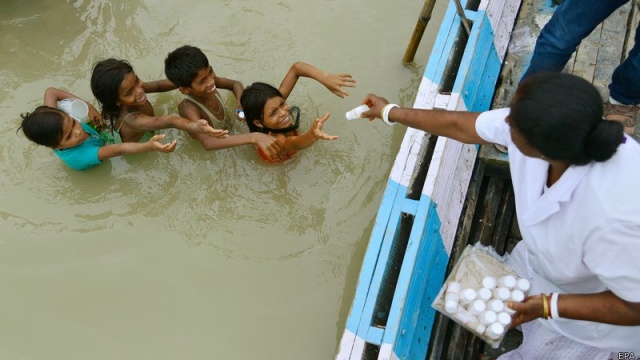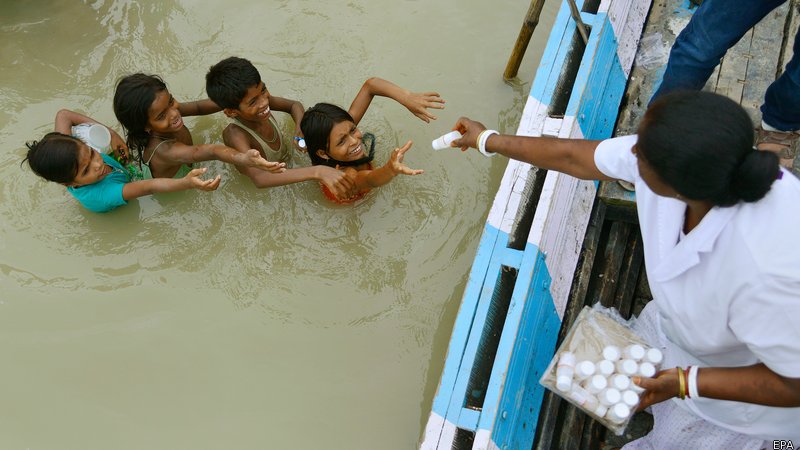 It is alarming to know that 1,200 are feared to have been dead across India, Nepal and Bangladesh and this is said to be one of the worst floods  in the last many tears. It is also being estimated that forty million people of the region have been adversely impacted. In Pakistan the storm struck on Thursday engulfing in it the city of Karachi and the streets submerged in continuous rainfall predictably for the next three days in several parts of the Sindh region and the schools in this area have also been closed down due to danger of climatic disaster.
Windstorms and rains are also expected to hit regions of south-western Baluchistan and eastern Punjab provinces. It also must be added that Bangladesh is not a country any less affected by the fury of the rains. It is believed that one third region of Bangladesh is under water and in Nepal over 150 people have already had to lose their lives in what the UN had termed the worst flood in over a decade.
These countries are indeed undergoing a massive crisis that if does not recede soon enough is sure to cause even more damage and loss of life and property. It is also worth understanding here that these are the countries where floods are an annual phenomenon and every year they impact very adversely some part of the country or another especially in India and Bangladesh, despite this fact it is ironic that the state authorities in both these areas have not been able to come up with established mechanisms to deal with the natural calamity and every year so many people have to lose their lives and immovable assets.
Moreover, the gradual reach out of adequate relief support, financial support post disaster and on the spot health facilities for the injured have all further contributed to the problem. Amidst these situations what remains to be seen is whether after being affected by what is called the worth flood in a decade , the national governments of the affected countries hear the wakeup call and work on building up adequate precautionary measures or choose not to learn a lesson even despite the unfolding tragedy- this only the coming time can tell!