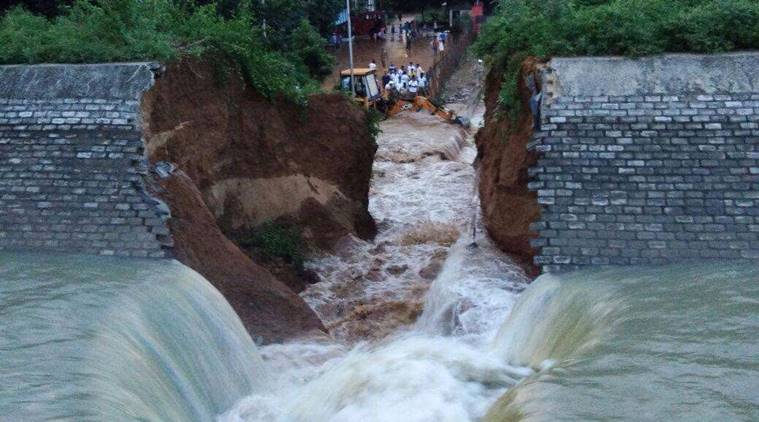 In Bihar a dam collapses hours before Chief Minister inaugurates it: amidst these conditions what do the lack of political will, entrenched corruption and the lack of accountability stand for? The time has come for us to probe into these grave concerns.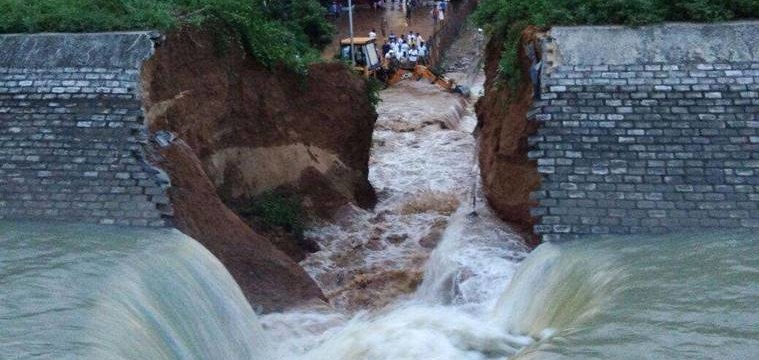 In a tragic state of affairs revealing the embedded corruption in the system it is being reported that the wall of dam costing over Rs 389. 31 collapsed in Bihar on Wednesday during a trial to check its functionality merely 24 hours before its inauguration. It was scheduled for the Bihar Chief Minister Nitish Kumar to inaugurate the Gateshwar Panth Canal Project that aimed at providing quality irrigational facilities in Bihar and Jharkhand.
The wall of the dam collapsed when water from the Ganga forcefully hit it after the pump was switched on for trial run at Bateshwarsthan in Bhagalpur district and this tragic unfolding of events showed the extent to which we as a nation have become victim to corruption and lack of political leadership. Imagine that this dam would have been inaugurated in a couple of hours and then subsequently the extent of disaster that it would bring about.
The collapse of the dam shows that poor quality material was used in the construction process despite the large cost of the dam approved on paper by the concerned ministries From left open pot holes on roads, to broken drainage systems, to fragile bridges and flyovers ,to poorly built dams and housing the lack of political will and corruption across all layers of public administration are perhaps the fatal disease that we have all been infected with..  Amidst these conditions a dam collapsing in Bihar cannot be seen or understood as a rare example or even as an exception rather it must be seen as the larger norm. It is ironic that we have learnt to live our lives in this ambience without critical concern and democratic spirit, accepting all corruption, misgovernment, under-management, nepotism and deviance and natural. Unless we wake up, we will continue to suffer.