Psychometric evaluation has been made compulsory for all schools after the Ryan International School tragedy. This brings us to important questions regarding the individual proclivity to crime, the validity of scientific tests in examining human tendencies and the greater attack on the vocation of teaching and its implications on society at large. This article explores these important themes.

---
Kavya Thomas | The New Leam

---
After the terrible and ghastly incident that took place in the Ryan International School and the nationwide condemnation that it has received it is being said that many safety mechanisms will be put in place that would take care that incidents of such unprecedented intensity do not take place in the future. Among the many promised steps to be taken to ensure school safety the most talked about one is regarding putting all school staff under the pressure of psychometric evaluation.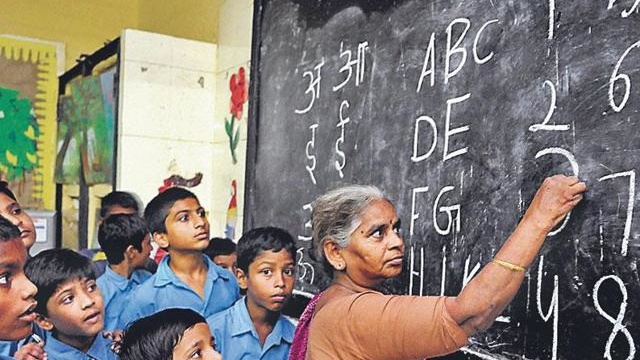 It was the Central Board of Secondary Education (CBSE) that on Wednesday ordered that the 19,500 CBSE affiliated schools put all their staff through a psychometric evaluation. Acknowledging the fact that the sole responsibility of children's safety in the premises of the school lies on the concerned school authorities, the CBSE announced this lately. The schools have been given a stipulated time period of two months in order to complete psychometric evaluation of all staff -teachers, non-teaching employees, sweepers, bus drivers and conductors included. What purpose do these psychometric tests serve?  It is believed that these are a standardised and reliable proof of a person's latent tendencies.
These are designed in a way that they are able to measure a candidate's suitability for a role based on the required personality characteristics and aptitude. It was asserted that it was specifically more important to stress upon the fact that such verification and evaluation for non-teaching staff such as bus drivers, conductors, peon and other support staff may be done very carefully and in a detailed manner.
It is in this context that it becomes extremely important to recall the fact that schools affiliated to the CBSE have nearly ten lakh employees, across 26 countries and this is including around 1,100 Kendriya Vidyalayas, 600 Jawahar Navodaya Vidyalayas, 2,700 schools run or supported by the state governments and 14,900 private schools. It is a herculean task to be able to accomplish the task in a time period of merely two months' time. It was also argued that schools located in remote areas will be difficult to evaluate and this will cause much problem. The CBSE circular also emphasised that the access to school building by outsiders should be controlled, visitors monitored and staff should be provided training and development to address their responsibilities to ensure the safety of children. It has also been mandated that schools constitute separate panels to serve various important and crucial functions like the internal complaints committee on sexual harassment.
The circular stated that the details of these committees, along with contact details, should be displayed prominently on school notice board and on the school website.  The ghastly incident that claimed the life of an innocent student must certainly be condemned and protested against. It does not only speak of the insecure lives that children have in the school in particular and the society in particular. It also stresses on the fact that despite claiming to have a host of facilities and infrastructural arrangements these urban and posh schools may often lack basic safety and welfare mechanism. But what one must continue to problematize is the fact that these psychometric tests can in no manner guarantee non proclivity to crime.
Moreover exposing the entire teaching community to a test of this kind not only extends an eye of suspicion and violent disbelief on them but also makes them vulnerable to surveillance, lack of trust and an eternal potentiality for deviance. Also, in a growing environment and cultural milieu where teaching as a vocation especially at the school level is often looked down upon and even degraded an attack of this kind may be very counterproductive. It is also important to ask whether it is really possible to determine one's criminal potential merely by a test and whether criminal offence is an act of isolation, hatred and disillusionment that is manufactured within the system and not necessarily outside it.
When we put the entire teaching community under the surveillance radar we doubt their morality and sense of duty but at the same time we are also suggesting that all of them are potential murderers, rapists and violators. The neo-liberal attack on teaching as a vocation has done enough damage to it by putting it under the attack of the market forces and this forced surveillance and doubt mechanism is further enhancing its negative impact.
The point here is to ask why criminality, deviance and violence are not discussed, deliberated and acted upon in holistic mechanism and why only suddenly we begin to take notice of things. We also need to ask why learning communities are not becoming communities of mutual trust and collective exchange and turning into isolated centres for the elite. Why is interaction between staff, teachers and students across boundaries never a humanitarian priority? Until and unless we seek answers for these crucial questions no psychometric tests will do us any good!
---
The New Leam has no external source of funding. For retaining its uniqueness, its high quality, its distinctive philosophy we wish to reduce the degree of dependence on corporate funding.  We believe that if individuals like you come forward and SUPPORT THIS ENDEAVOR  can  make the magazine self-reliant in a very innovative way.