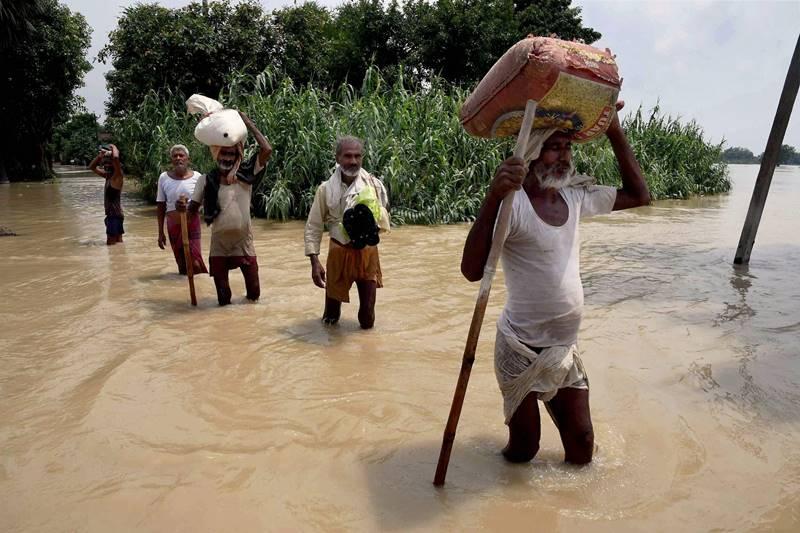 The floods in India are a yearly ritual. This year floods have taken thousands of lives and destroyed crops worth thousands crores. There is no serious intervention or development in government plans targeted at avoiding this yearly tragedy. Despite this fact the flood victims see this as their destiny and suffer its brunt like silent victims.

---
Pritam Jain is an Environment Specialist. He was associated with WEF, Alexandria.

---
We are aware of the fact that floods are a yearly tragedy in India. They take uncounted lives and bring about losses of over a thousand crores. The villagers who are living in flood prone area seem to accept it as their destiny. Every year with the beginning of Monsoon the tragedy takes its roots.
Sitaram is a flood victim and is currently living in a flood relief camp, he recalls 'I was sleeping in my Verendah and others were inside house. I was totally unaware of the upcoming disaster. I heard a sound; it was not familiar to me. But I assumed that the river's water is rising high and very soon the floods were to enter our homes. We had no time to rescue our belongings.  All villagers were shouting and taking shelter on high roofs. Somehow, we managed to survive in the night but unfortunately I lost my two grandchildren. Every year we have to prepare for our losses. Sitaram belongs to a village in Purnia district, Bihar.
A report says that around 44 deaths were accounted from Purnia and several hectares of crops were damaged.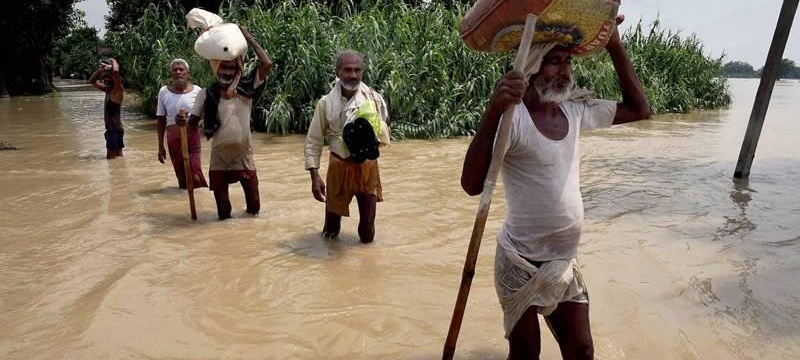 Around 1.44 lakh people who are currently living in flood relief camps have similar kind of stories like Sitaram. They are largely dependent on farming and cattle.
Thus every year disasters damage their lives for at least three to four months. In these difficult times, somehow they get food and shelter from government but in the long run they don't find any important aid from the government side.
Sitram says ' Yes, we are informed that government has announced a compensation fund to all flood victims but it doesn't reach to the poor like me, some of our farmer friends received the compensation but the amount is very low and that can't contribute anything to our continuous struggle.'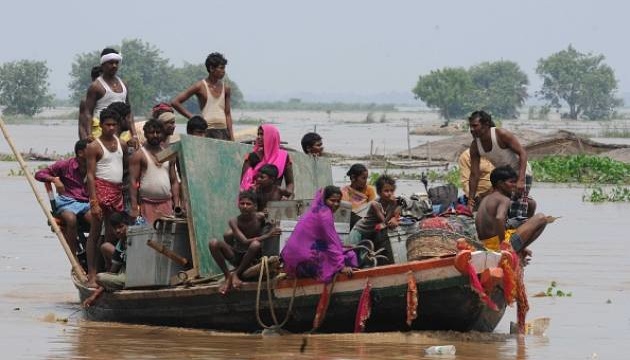 The voices of pain and loss of around 1.71 crore people from 187 blocks and 2,371 panchayats in 19 districts of Bihar are waiting to be heard. The victims feel that this three month period becomes a special occasion for many officials and locals; to them this is the opportunity to fetch a lot of money. They add 'we are really used to this; we have also lost all kinds of expectations from outside. We are living and surviving because we have killed fear from our minds. Yes, next year who knows! I may be not able to reach here. The flood may take me along.' This is the story of the thousands of villagers affected by the floods this year. This is also the story of unheard agony, loss, pain and utter helplessness.
Amidst these situations will our governments take cognizance or will we see the same misery unfold the forthcoming year?

---
The New Leam has no external source of funding. For retaining its uniqueness, its high quality, its distinctive philosophy we wish to reduce the degree of dependence on corporate funding.  We believe that if individuals like you come forward and SUPPORT THIS ENDEAVOR  can  make the magazine self-reliant in a very innovative way.