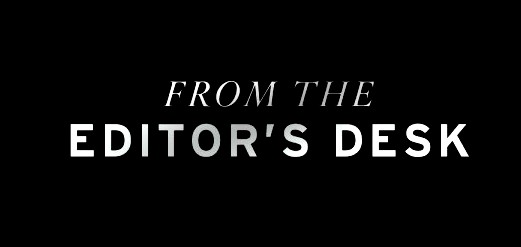 The New Leam is not just a magazine, it is a movement. The idea and inspiration behind our work is our deep commitment to the generation of ideas, to the enriching and emancipating culture of dialogue and exchange and above all to the growing need to build up a forum where people from various spheres of life and vocation can find meaning and purpose. It is for this reason that we choose not to replicate the conventional patterns in the media such as reporting only politically charged headlines or bringing out stories which only speak about human aggression, violence and discord in human civilization. We are aware of how tempting it is to fall prey to sensationalism , to give in to trivia in the name of gaining heightened readership or pertaining to the taste of the masses.  Yes, we are very much conscious of the kind of socio-cultural milieu that we are part of and it is perhaps this knowledge that makes us even more determined in the choices that we have made for ourselves.
We do not want to limit ourselves to the instantaneity of breaking news or to the glitz of the glamour world; we do not wish to reiterate with our stories the lack of morality in civilization or conduct debates and discussions which are more about TRPs and less about in-depth critical analysis. Instead, we are striving to build an alternative, refreshing and innovative platform where new ideas are born, stories are looked at and followed with sincerity and empathetic zeal and sustained debates are generated on themes of deeper human interest even when these may not fetch us instant readership or coverage. We have chosen the fields of education, culture, gender, environment and politics with the idea that we shall always strive towards retaining our commitment to alternative journalism.
A kind of journalism that stands for positivity, sustained interest, an enriched culture of discussion and a commitment to the deeper interests of human civilization. Over the last three years we have received an overwhelming response from our readers from various corners of the world, who have supported us and acknowledged our work at every step.
We feel that as The New Leam is expanding and growing as an endeavour to reckon with many people from across vocational streams, cultural boundaries and political inclinations have begun to share with us our dream for a platform with a voice of its own. We have realised at every moment that The New Leam's sustained efforts have had a deep impact on the minds of many readers who are today an integral part of the movement.  We have many more initiatives in mind that we are going to take up in the next couple of years and we hope that our readers will continue to support and encourage us like they have been doing for so long. Today our team takes the opportunity to express its deep felt gratitude and promises to incorporate more innovative ideas in the future issues.
It is with this in mind that we bring to you yet another issue of The New Leam. This issue is again a combination of a wide range of articles on a variety of issues. We feel that as you turn through the pages of the magazine you will realise that there is a combination of contemporary issues and sustained philosophical questions and this is what we feel gives our forum its distinctiveness.
We are eager to receive your feedback and suggestions as these will enable us to further improve our work and know our readers better.

---
The New Leam has no external source of funding. For retaining its uniqueness, its high quality, its distinctive philosophy we wish to reduce the degree of dependence on corporate funding.  We believe that if individuals like you come forward and SUPPORT THIS ENDEAVOR can  make the magazine self-reliant in a very innovative way.