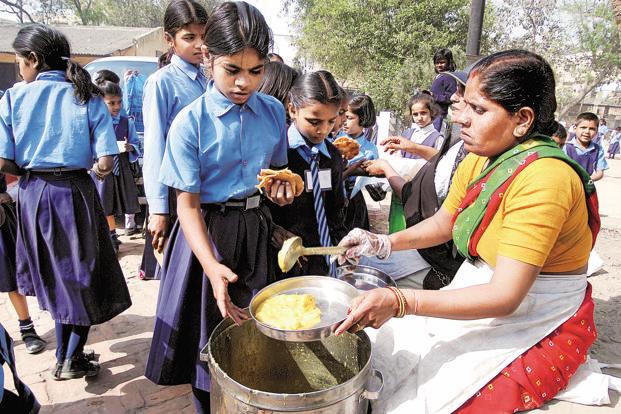 Children in a government-run school in Madhya Pradesh have been asked to clean human excreta using their mid-day meal plates- is there anything more inhuman that children of the nation can experience?
There will be perhaps no vigilant citizen in this country that is unaware of the discriminatory practices against government or state run schools when compared to their private counterparts. We are well accustomed to the information that not only is there a dearth of primary infrastructural arrangements, lack of teaching and maintenance staff, low quality of education that is disseminated but also with the half-hearted benefits of the policies which are on paper designed to improve the quality of the government schools and the fate of the students who study in them but end up being often very counterproductive.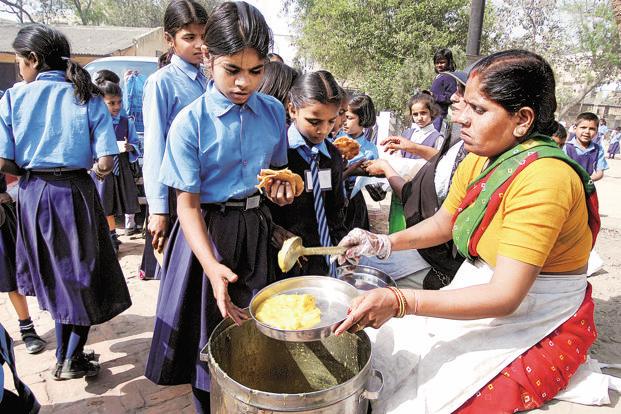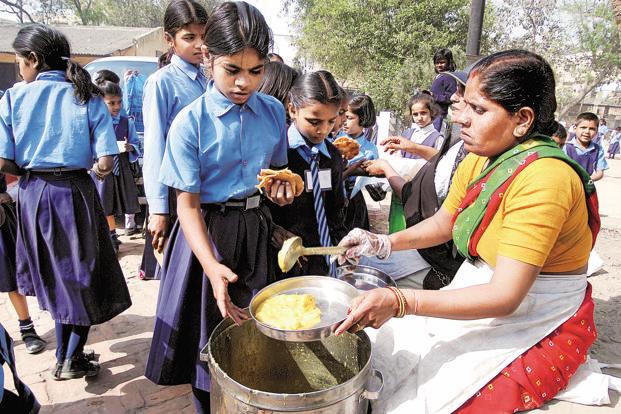 In the recent past we have seen several examples of policies like the 'Beti Bachao Beti Padhao' campaign which on the ground led to several spoof candidates taking up the rights of the female child on whose name the admission to the school was actually sanctioned, moreover there is corruption in the quality of food grains, oil, spices etc. made part of the mid-day meal scheme and so on and so forth.
Last year in West Bengal several children lost their lives due to adulterated food served to them in school as part of the mid-day meal scheme and such cases continue to be reported from several parts of the country quite frequently. However, what has captured our attention for being an extremely stark case of the violation of human rights is the recent incident from the Damoh district in Madhya Pradesh where children in a government-run primary school were allegedly made to clean a toilet by making use of their mid-day meal utensils. The ugly and brutal practice came to light when children went back home and complained of this awful treatment to their parents and guardians who then collectively took the issue to the higher authorities.
The group of parents reached the school at Doli village after their children complained that they were allegedly asked to clean the toilet using the utensils (thali) in which they were served their mid-day meal. Guddu Kushwaha whose daughter studies in the school argued that his daughter was asked to pick up and dispose human excreta using her mid-day meal plate. When thoroughly questioned and rebuked for this vital violation of the human rights of these innocent children the school authorities say that it was a cleanliness drive and everybody including the teaching staff had taken part in it.
The District Collector Shriniwas Sharma ordered an inquiry into the incident.
"I have told the district project coordinator (DPC) of Sarv Shiksha Abhiyan to conduct an investigation. A team of officials was also sent for investigation today," he said.
The incident brings into light the extremely pathological condition of our government schools where children from disadvantaged and lower-middle class sections come- without the attention of the concerned authorities we can clearly see the inhuman practices that may be underway here. It is also extremely sad that despite witnessing several such incidents from time to time there is not much structural change or ground level work that is being done to improve the situation. It is tragic that the lives of so many children and moreover their entire futures are being so easily played with. What are we going to do with enhanced GDPs, with smart cities, bullet trains and cashless governance when our basic roots are infected with fatal disease?

---