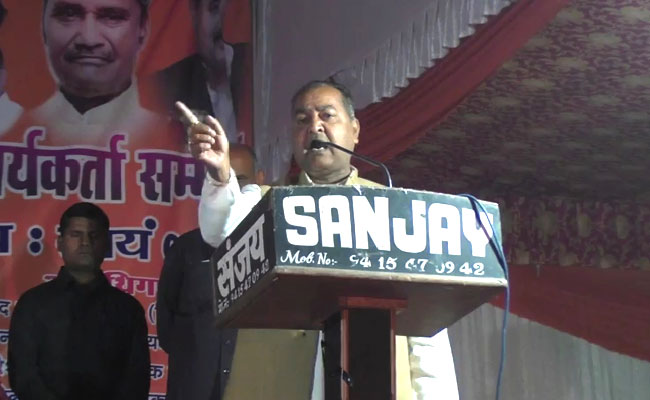 In Lucknow the Councillor of the BJP ended up threatening the Muslims to vote for his wife or else be prepared to face unprecedented consequences. For all of us who believed that democracy as a political system thrives on people's choices then it is we spend a moment of contemplation and inquiry.
---
Kabir |The New Leam
---
Did we all not grow up believing that democracy among many other positive things was most importantly about a political system where the citizens had the right to choose their own leaders? Did we also not for so long know and firmly believe that we are a democratic country? Perhaps your answers to both these questions will be in the affirmative but we are sure that you will not remain so sure when you hear of the strange and extremely ridiculous event that took place during a political meeting in the state of Uttara Pradesh.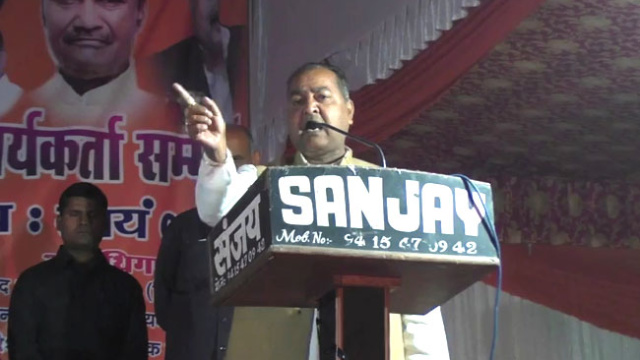 Yes, a leader of Uttar Pradesh's ruling BJP was caught on camera very unapologetically warning the Muslim community to cast their votes for his wife in the upcoming civic polls or else he claimed that they would be made to suffer some unprecedented difficulties. This speech was apparently made in the presence of two other senior ministers of the party in the state. This incidence which has been reported from Lucknow is shocking to say the least and paradoxical to a limit beyond description. People can be addressed, political leaders can make their agendas heard, they can establish their sincerity towards their work by convincing people through action but they certainly cannot compel/force and threat them to cast their vote in their favor.
What is more as the video clearly reveals the leader has threatened the Muslim community and said to them that if they dare cast their votes against a candidate other than the speaker's own wife then they would be facing extreme difficulties. Is this the kind of political culture that we so proudly call democracy? Where are the basic characteristic features of a democracy which call for people's power of discretion, of respecting people's voices and allowing them the right kind of political and cultural ambience in which they can determine who the best suitable leaders are? The BJP Councillor Ranjeet Kumar Srivasta's wife may be contesting the civic polls later this month but does that give her husband the legitimate right to threaten people or compel them to vote for her only? Does he realise that the people sitting in the audience are ordained by a democratic enterprise to choose and elect their leader without any pressure and fear? The leader is question is argued to have said" I am telling Muslims, vote for us. I am not begging. If you vote, you will live peacefully. If not, then you will realise what difficulties you will face."The BJP chose Srivastava's wife from this area as this time, the seat is reserved for women. A supporter of the minister apparently defended the Councillor and his comments, saying he only meant that he worked for Muslims, without discriminating, even though "they did not support him in 2012".
Dara Singh Chauhan, who is now the minister in charge of Barabanki district has reportedly disapproved of the comments and said the party, will take action if he is found guilty.
While threatening of Muslims or the masses in general to cast their vote for a particular candidate is certainly something extremely problematic and worth sturdy opposition what we must also not ignore here is the way that even reservation of seats for women as a constitutional measure to promote gender equity in society is being so frequently mocked in our democratic practice. Just ascribed womanhood can not be the criteria for becoming a true voice for the cause of women especially in a patriarchal society like ours and we must realise that genuine, hardworking and honest women leaders can alone bring about any difference given the reservation of seats especially for them. Can such a paradox be ignored? It is time that we as a collective made our choice.
---