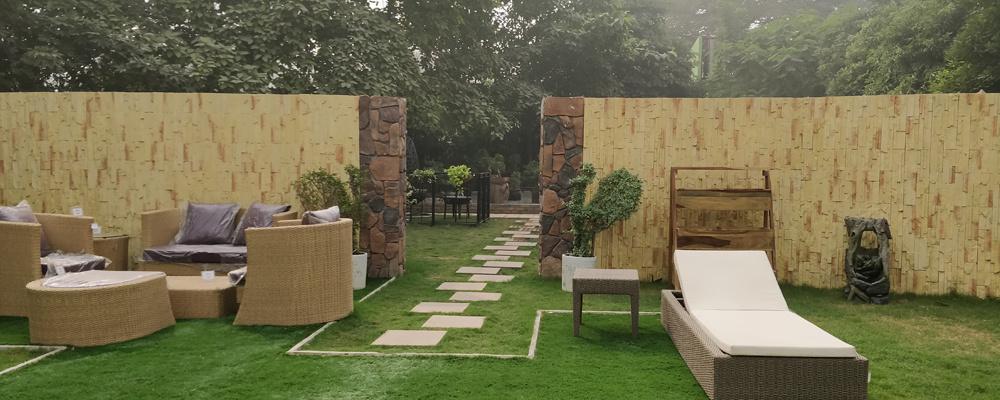 Huda City Centre has recently witnessed the opening up of a brand new 'Oxygen Chamber' where visitors can enjoy fresh air and buy environment friendly plants and furniture. In the absence of collective action and the lure of privatized solutions- will Delhi ultimately be reduced into a war-zone?
---
Niharika Mathur | The New Leam
---
It's just been barely two mornings since the sunshine finally seems to return back in the capital city after the ghastly smog has receded considerably that we have begun to already forget the tormenting time that we as citizens of Delhi faced over the last couple of weeks if not more. The pollution levels were alarming and most of even those citizens who claim to have lived in the city for the longest time have agreed that never before had they witnesses such poor quality of air.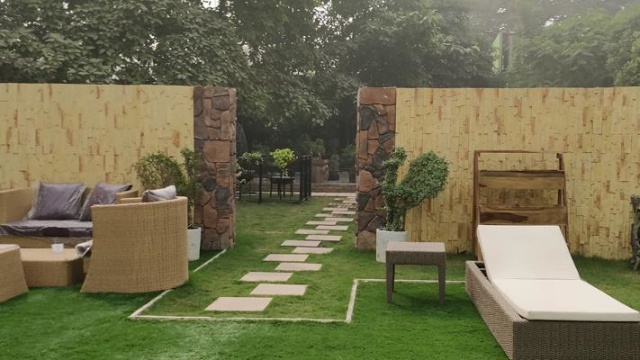 What was evident was that Delhi had turned into a deathly gas chamber and breathing in Delhi air was almost equivalent to smoking more than a 100 cigarettes a day if not anything more. Bronchitis, respiratory issues and a host of related concerns seemed to have gone up multi-fold and so did the corporate lobby's constant insistence that we all install air purifiers in our homes if we cared for our families or loved ones. We say much debate over the possible solutions ranging from the ugly politics over the odd-even scheme, rampant shouting and buck-passing among political parties who feared taking drastic steps for the risk of losing valuable votes and so on and so forth.  Perhaps without even once addressing our own contributions to environmental degradation and more specifically pollution we cannot sustain for a long time a constructive debate.
We are all responsible for what we have with us today. It is ironic that as the smog has begun to recede many of us will continue to live life in our usual ways –without reducing consumption, using plastic every day, driving our cars when we can use public transport, using CFC causing gadgets and home appliances and even installing air purifiers which might condition the air indoors but may contribute to even higher levels of pollution outdoors.  It will not be surprising if after some interval we again witness the same deadly situation and poor quality of air. How long after all can momentary solutions take us in the absence of any grounded work?  It is in this context that we feel that individualized, elitist, corporate induced and temporary solutions cannot be the answer to this environmental crisis. It is not surprising to see that as the rising pollution levels made headlines since Diwali and cases of respiratory problems have been increasing, Nurturing Green, a company dealing in 'green-gifting' products, has opened an 'O2 Chamber' — a space where one can breathe fresh and healthy air — at HUDA City Centre metro station.
---
---
The chamber in question is spread over 13,000 square feet. This area is divided into three sections: nursery, greenhouse for indoor plants, and an outdoor area. The absurdity of the fact lies in the proposition of this offer where there is even a special oxygen room where visitors can lounge and relax in clean oxygen.
There is payment required for visiting the place but here the visitors can purchase a series of air purifying plants such as aloevera, areca palm and sansevieria.
The firm's founder asserted that the primary aim behind the chamb was to make people experience the difference between the air outside and the one that they make available to customers. "We have air purifiers and several plants that absorb harmful gases inside the chamber. While Air Quality Index outside is more than 400, it is only 12 inside. If you sit here for around three hours, you feel the difference. We guide people to have air purifying plants in their homes, and these plants are available with us," said Mr. Grover.  The founder of the firm is interested in collaborating with the Delhi Metro Corporation to build up such spaces in various metro stations across the city. The time has perhaps arrived when we will enjoy family outings to chambers like these just like we go to restaurants or to the movies. Will clean air become a luxury that online some can access? Lured by privatized solutions will be forget collective action? Will we allow the world to become the deathly gas chamber and seek respite in isolated chambers where we consume clean oxygen?
---
The New Leam has no external source of funding. For retaining its uniqueness, its high quality, its distinctive philosophy we wish to reduce the degree of dependence on corporate funding.  We believe that if individuals like you come forward and SUPPORT THIS ENDEAVOR  can  make the magazine self-reliant in a very innovative way.