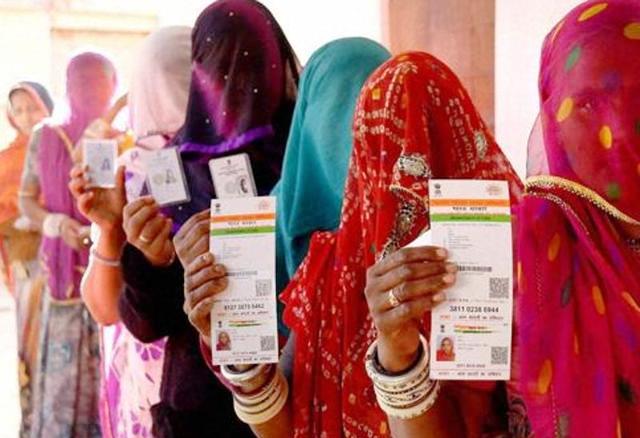 A 28 year old was denied abortion facility when she failed to produce her Aadhar card while an elderly woman was denied access to grains at a local PDS outlet as she did not have access to the Aadhar card. The compulsive linking of the document to basic healthcare schemes has meant the denial of fundamental facilities to many who have still not had access to it: amidst this situation several important politico-ethical questions must be raised and the severity of the situation must be scrutinised.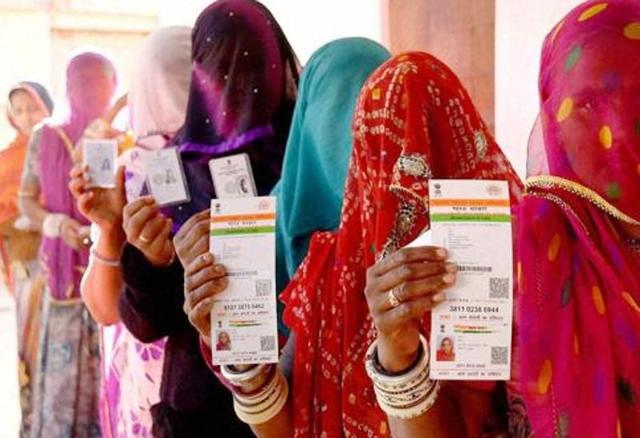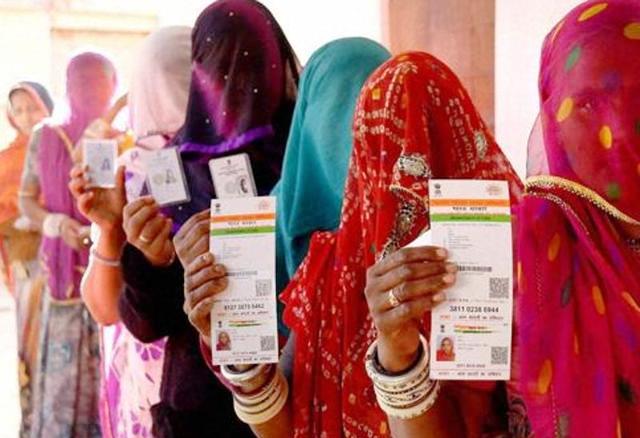 It has been reported recently that a woman of 28 years has been denied the facility of abortion in Chandigarh merely because she could not produce her Aadhar card. The denial of this basic facility to the woman at a time when she most needed it has invoked sharp condemnation from over 52 health organisations. This is not a case that can be seen in isolation, in fact over the last months because of the way that the Aadhar card has been projected as a mandatory document many people across many Indian states have been denied basic healthcare.  It has been demanded by activists that Aadhar must not be so mandatory linked to health care and other social services including the Public Distribution System. It is also being seen to be an arbitrary step that has exceedingly violated the basic human rights and they have also urged in this regard both the centre and the states to widely disseminate information to the public and ensure that such violations are immediately put to an end.
The case that has invoked so much debate in from Chandigarh where a 28-year-old domestic worker who was pregnant with her fourth child requested for an abortion facility. She had gone to the renowned Post Graduate Institute of Medical Education and Research (PGIMER), a government hospital in Chandigarh. PGIMER however refused to conduct the ultrasonography as she failed to produce an Aadhar card. Refused this important facility she was compelled to go to a local physician who performed the task incompetently after which the woman in question had to undergo blood transfusion and intense medical care. The reports under the Medical Termination of Pregnancy Act suggest that on an average about ten women in India die every day due to unsafe abortion mechanism.
It goes on to show the utter lack of coordination between the states and the centre because the Supreme Court had ordered that the Aadhar could be demanded as a mandatory document only for limited number of services such as getting a new LPG connection but ironically a large number of other important facilities like health schemes and PDS mechanism have also been linked to it. It is worth noting here that this has produce immense repercussions on the lives of those who are solely dependent on government healthcare schemes and do not have their Aadhar cards made yet. Patients of Tuberculosis are required to now produce their Aadhar cards to avail the meagre cash they receive from the government as medical aid. In UP people need Aadhar to be able to call the ambulance, Madhya Pradesh demands the Aadhar card for anti-retroviral treatment and Punjab demands it for the treatment of hepatitis C whereas in Assam, Jammu and Kashmir and Meghalaya it is even mandatory to receive a death certificate. In Andhra Pradesh and Tamil Nadu it is needed to access the blood banks. Not merely this every day we also hear cases where people dependent on the PDS are denied access the food items because of the lack of Aadhar caards and thus have to succumb to death by starvation.
This raises urgent concerns about privacy, confidentiality and ethics with regard to the collection, storage and sharing of health data of patients, linked to Aadhaar over a platform, which has the potential to be accessed widely and used unethically.  Disclosure of personal health information also has the potential to reinforce stigma, discrimination and marginalisation of those seeking healthcare, leading to its denial and threat to lives
The government's move to further defer this case which has already been pending since 2015 has been protested against by the petitioners and it has been demanded that urgent action be taken in this regard. The denial of these basic health needs and food items merely on the basis that someone lacks a document is surely unethical and immoral. If a government fails to secure a minimum and basic standard of living for people across economic categories it has already failed in its basic and most important task. The compulsive linking of a document to basic needs is indeed in need of serious problematization. It is time this be reconsidered and due changes be made at both institutional and societal levels.
---
The New Leam has no external source of funding. For retaining its uniqueness, its high quality, its distinctive philosophy we wish to reduce the degree of dependence on corporate funding.  We believe that if individuals like you come forward and SUPPORT THIS ENDEAVOR  can  make the magazine self-reliant in a very innovative way.