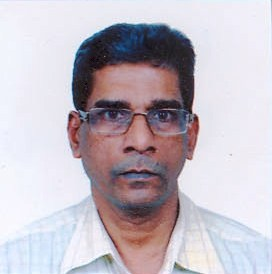 Professor Avijit Pathak pays homage to his colleague and friend—a great pedagogue filled with passionate ideas, critical thinking and zeal for life.
---
Prof. Avijit Pathak teaches at the Centre for the Study of Social Systems, Jawaharlal Nehru University, New Delhi.
---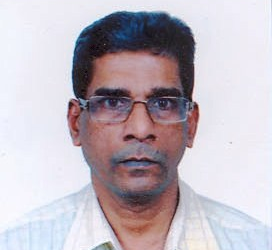 On December 13, 2017 Professor Edward Rodrigues allowed his soul to leave his physical body, and become one with the eternal void. He was my colleague, but most importantly, he was a friend I trusted and revered. It was in 1979 that I met him at JNU, and we began our academic journey together as MA sociology students. His critical thinking, intellectual vibrancy and intense courage moved me. Yes, there were occasions when we differed and disagreed. Possibly our lifestyles and even political beliefs were strikingly different. Yet, what was amazing was that we liked each other tremendously. While I continued to pursue my doctoral work in JNU, he chose to join St. Xavier's College in Mumbai as a young faculty. Teaching was in his blood; ideas used to possess him, and he loved debates and dialogues. No wonder, he emerged as a charismatic teacher. We used to hear many stories about him—his critical pedagogy, his passionate lectures, and his constant engagement with his students.  Eventually, in 1990 I joined my own university as a faculty. And then, through a set of brilliant students he nurtured in his college and who joined our university as MA students, I evolved yet another kind of relationship with him. I realized what a teacher could do; I felt the intensity of the teacher-taught relationship, the beauty of engaged pedagogy.  My friend became a source of inspiration for me.
He left the college after creating a generation of sensitive and mature students, joined the University of Mumbai, and eventually in 2013, he came back to JNU as our colleague. He loved this place, its pluralism, its political vibrancy, and its critical traditions.  It was not surprising that within a couple of months, he emerged as one of the most revered teachers in the JNU circuit; students were fascinated by his engaged teaching; and political activists loved his passionate argumentations. Once again, I witnessed his three qualities.  First, his rigorous reading and his deep engagement with Marxism, Dalit studies, critical theory, cultural studies and educational philosophies took him to a high level of intellectual sophistication. Second, his commitment to students was truly remarkable. He would work on each student, think of his or her academic development, reading culture and writing style. He expected hard work from his students. At times, because of this rigor in his personality, he was seen to be very 'hard', 'tough' and 'demanding'. However, I feel that from deep inside he was like a soft flower. He was a man with an ethic of care. He always thought of the students coming from the marginalized sections; he was always ready to work with them. And third, he was honest, bold and straight forward. Diplomacy was not his cup of tea. This independence was his creative surplus. No fixed political dogma could absorb him. He was always experimenting, growing, evolving.
The fatal disease and the resultant physical pain, the violence implicit in the rationale of biomedicine, repeated hospitalization and its stigmatization—something was happening inside the core of his being. Yes, he would come to the department, attend the faculty meeting, and interact with students.  Yet, at times, he would call me: "Avijit, are you free? Please come." At his residence—169 Uttarakhand/JNU—I used to meet him. Yes, he trusted me; he loved me. He allowed me to get a glimpse of his inner world. I used to feel that from the other side of the magic mountain he was hearing a call. It was 8.15 am on January 13. His elder sister called me. As I entered his residence and saw him trying to breathe with great difficulty, with my intuitive flash I got the message. As a matter of formality, I called a trained doctor from the University health centre. His ECG was done. The doctor took a pen, and wrote the death certificate: an official/legalistic document of recording the moment. However, it is not for the doctor to know the deeper meaning of this sacred event: a flower bloomed for sixty years, and then with absolute grace—almost like the melancholic sunset— it withered away. I am happy that it did not happen inside the Intensive Care Unit of a mega hospital with the bombardment of the sophisticated medical technologies on the inflicted body. He was in his bedroom; his elder sister's heavenly affections were entering his soul; and possibly, even at that moment of 'unconsciousness' he saw me—his JNU friend, his admirer; and then, there was deep…deep silence; the soul crossed the clouds, the peaks, the stars… We took the body to the cemetery.