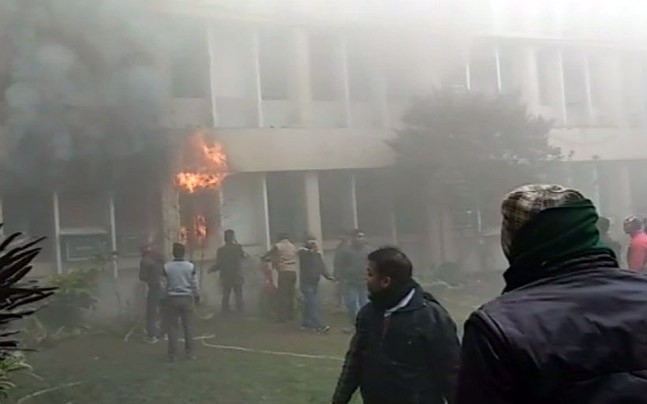 Fire breaks out at Gorakhpur's BRD Medical College and we are compelled to ask whether in the age of super-specialty hospitals, our public hospitals can really be altered and prepared to serve the needs of the common masses?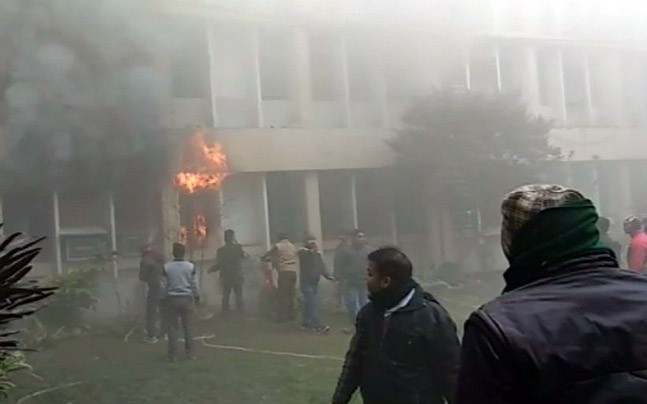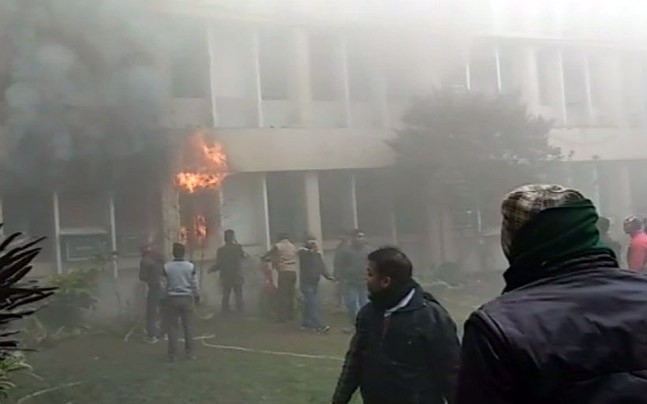 Uttar Pradesh's BRD Medical College and hospital in Gorakhpur has been in news over the last many months for all the wrong reasons. The tragic news of the death of infants in the hospital in large numbers due to the lack of oxygen and other infrastructural facilities alongside the outbreak of Japanese encephalitis is still very much fresh in our memories and now we are hearing of another tragic incident from the same hospital.
This time it is being reported that a fire has broken out in the hospital premise and the whole spot has been set ablaze. The fire started to grow from the inside quarters of the principal's office and then subsequently spread to other parts of the hospital. It is indeed a stark case of the negligence of public hospitals in the age of super specialty hospitals which cater to the country's neo-rich.
The case of Gorakhpur has captured our imagination off late but this is the situation in most parts of the country in government run hospitals. It had been reported that the hospital in Gorakhpur had stopped paying for the oxygen cylinder supplies because of which there was a massive loss of infant lives there and now we see how easily the outbreak of a fire has caused such destruction in the hospital.
From poor hygiene, to outdated equipment and infrastructure and the absence/ inadequacy of doctors and medical staff – we face a myriad of concerns in our public hospitals. Given this context what becomes important for us to do is to see the pathological state in which our medical infrastructure finds itself.  While super specialty hospitals charge exorbitant fees and provide all amenities, our public hospitals lack even the basic infrastructure and facilities- does that mean that only those who can afford it, should have access to a facility as basic and important as healthcare?
What are our priorities as a nation and how can we neglect the entire debate on creating meaningful public infrastructure where people across classes can have access to at least the bare minimum necessary to lead a dignified existence? What are democracies meant for, if our leaders fail to assure us that we will be looked after, educated and employed without any discriminatory tendencies?  
The fire outbreak at Gorakhpur hospital is an urgent reminder of all the mess that has so far been created from the utter negligence and the lack of public will. What remains to be seen is whether the future continues to replicate the past or things change for the better.