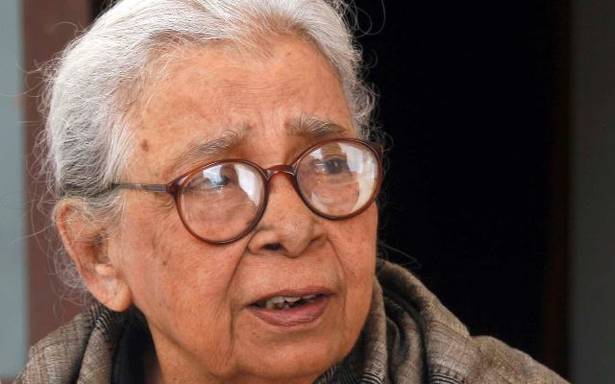 BIRTH ANNIVERSARY
Mahasweta Devi was one of India's best known writers and political activists. Her immense courage and strength in articulating the voices of those from the marginalized communities can never be forgotten. We salute the spirit of this iconic thinker.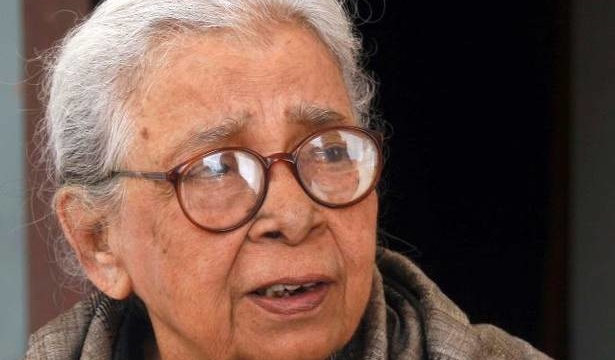 Mahasweta Devi (1926-2016) was one the most well-known writers of India. Devi was an ardent fighter and her greatest tools were her fiction and political writings. She is well known for her prolific writings. Her body of work is impressive and it includes novels, short stories, children's stories, plays and activist prose that were published between 1981 and 1992.
Mahasweta Devi is not only known for her political writing style but also for her great contributions towards landless laborers of eastern India where she worked for years. Her intimate connection and a sense of great emphatic understanding of these communities enabled her to understand and start documenting grassroots-level issues. Thus in the course of her work she also became a socio-political commentator on the issues and crisis of the marginalized people.Devi's writings are straightforward and without the inclination of emotionality.
She does not try to weave her stories through an aesthetic narrative or storytelling but is rather clear cut and straightforward in her approach when she speaks of the marginalized. Her language is simple –irony and juxtaposition of contrasting issues makes her work appear too radical at times. However the use of simple language to convey complex realities makes her approachable to the reader .Her fiction enables the reader to look at socio- cultural practices, political institutions, sexual roles and their associated dynamics in a new light.
The interplay of all these factors in her writings made her truly a meaningful voice in the articulation of pains and agonies, dreams and aspirations of the marginalized communities.This deep sense of willingness to articulate the voices of the marginalized and deprived communities led her to edit a Bengali quarterly Bortika. This magazine was a platform for the poor peasants, tribal, laborers, industrial laborers and even the rickshaw pullers who had so far no voice and no such forum to articulate their issues and represent them.
Mahasweta Devi employed her creative and literary genius in fiction to bring forth the trials and tribulations, the pains and dreams of the marginalized communities that were so far largely absent from the mainstream.
She was awarded with many prestigious prizes such as the Sahitya Academi Award, Padma Shri among others. Some of her well known works are The Queen of Jhansi, Hajar Chaurashir Maa, Aranyar Adhikar among a host of other well-known works. Today she is no more with us; however the immense contributions that she has left behind will always empower us towards a better world.
****
The New Leam has no external source of funding. For retaining its uniqueness, its high quality, its distinctive philosophy we wish to reduce the degree of dependence on corporate funding.  We believe that if individuals like you come forward and SUPPORT THIS ENDEAVOR  can  make the magazine self-reliant in a very innovative way.