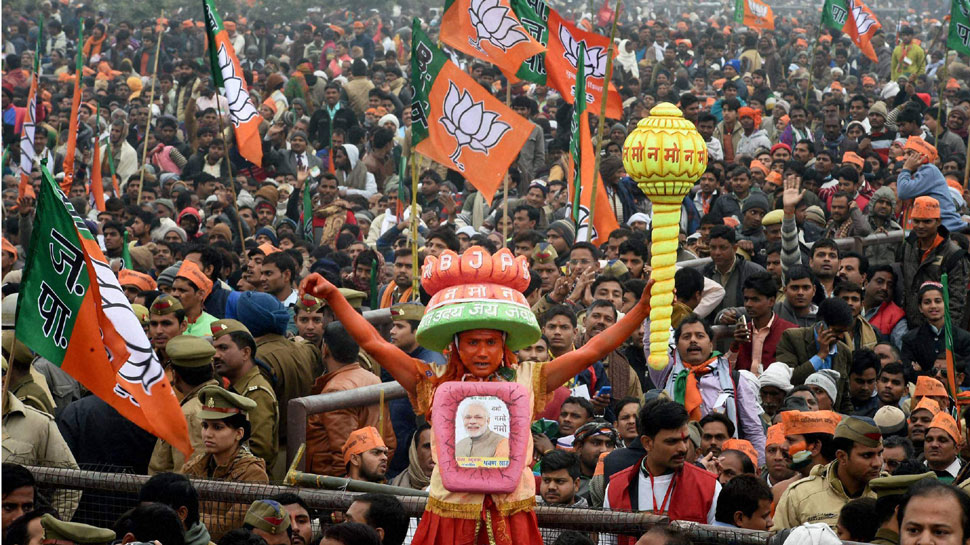 POLITICS AND RELIGION
Karnataka BJP MLA equated an upcoming district poll to a battle between Lord Rama and Allah. In the absence of political maturity and accountability, can the true essence of India's secularist tradition be restored? 
---
Mira Kashyap is a Senior Political Analyst- based in Karnataka India.
---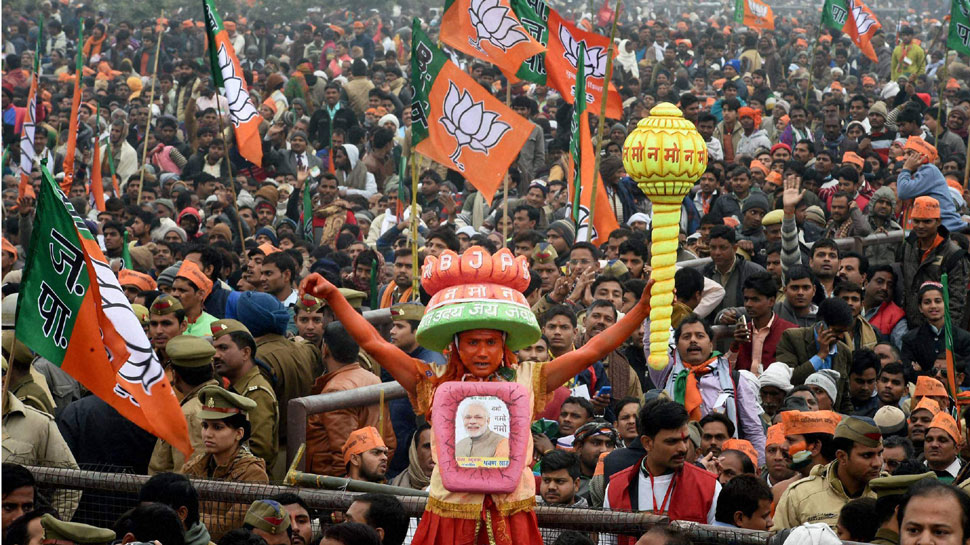 India is a secular democracy where the state accords all religious communities equality of status. The Indian constitution ensures that the various religious communities living within the boundaries of the nation are treated equally, endowed with the same rights and responsibilities and the minority communities have ample ways to restore and preserve their religious-cultural practices.
This implies that even when the Hindus constitute the majority in a nation like India, the other religious communities feel equally protected and free. However, it is ironic that in the real world this harmony of religious envisioned by the constitution is often put to test and challenged. This makes it difficult for those from the minority communities to truly experience egalitarian citizenship and threatens them to move around in the country as free citizens. Given the rich legacy of Indian secularism and its ability to remain united despite its diversities is commendable and whenever any force tries to disrupt that subtle balance, it must immediately be challenged.
Recently a statement made regarded a district poll by a BJP MLA had tried to disturb this legacy of secularism as enshrined in the Indian constitution. The BJP MLA said that the upcoming district poll was nothing but a contest between Lord Rama and Allah. The Congress party alleged that the MLA was indeed inciting communal disharmony and when election campaigns should be addressed to issues of development, the leader was trying to deviate matters in the wrong directions.  
The MLA, Sunil Kumar made this comment in a speech while referring to the upcoming election in  Bantwal, where the main contestants are the Congress party's B Ramnath Rai and BJP candidate Rajesh Nayak. The manner in which he made the statement suggested that he was trying to convince that if they voted in favour of their candidates, they would be playing true to their religious affiliations and thus should ethically not vote for the Congress candidate. For the objectionable statement that he has made, a case has been filed against him under Section 153(a) and 505(2) of the Indian Penal Code.
The statement that he made is highly condemnable and it also must arouse our questions regarding the future of Indian secularism and how today it is under perpetual threat. We must ask ourselves whether the secular roots of Indian democracy can survive in an ambiance of fear and communal hatred or can we devise a socio-political milieu where inter-communal faith, shared developmental goals are cherished rather than fragmented, divisive and violent political agendas. This should invite us all to engage in a deeper, epistemological debate about the meaning of true religion, secularism and the priorities that a nation as diverse as India must focus on.  Unless we engage in some serious debates, our secularism will continue to be targeted again and again.
---
---
The New Leam has no external source of funding. For retaining its uniqueness, its high quality, its distinctive philosophy we wish to reduce the degree of dependence on corporate funding.  We believe that if individuals like you come forward and SUPPORT THIS ENDEAVOR can make the magazine self-reliant in a very innovative way.