A school teacher in Raipur warns her female students against wearing western attires and makeup as this makes their being raped justified according to her. Sexism and misogynistic mind-sets must urgently be condemned in our schools if we are to fight oppression and backwardness.
---
Kavya Thomas | The New Leam
---
The school as a site of learning is certainly expected to impart in students the right kind of values and confidence that allows them to lead a dignified life as adults. However, when the school itself becomes a site where students are made afraid and inadequately introduced to events in the larger world, then we must urgently address this crisis. While nobody can deny the fact that the world that we live in today is full of crimes and instances of aggression against women, but in this context it becomes even more important for us to make sure that the way in which these instances are conveyed to students are not gender discriminatory or based on false conception induced by a patriarchal, misogynistic mindset.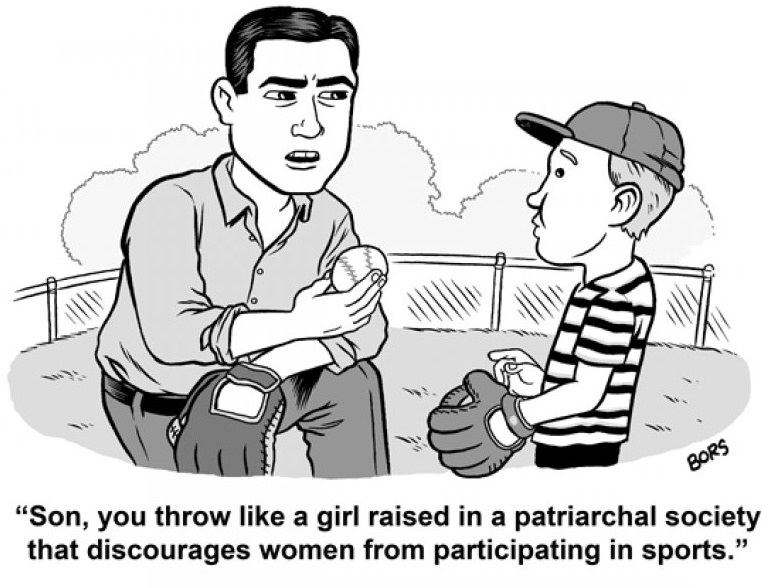 Especially when we try to educate young girls and boys who will become the  future citizens of this country, it is very important that the teachers involved in this process are not only mature but also careful enough not to support any false ideology whether it is patriarchy or the undue suppression of women. In Chattisgarh a case was reported wherein it was a school teacher who was seen to propagate these misogynistic ideas before her young students in the context of the Nirbhaya rape case.
Her blatantly sexist lecture to her class has created a wave of condemnation not only in the Raipur Kendriya Vidyalaya but also among many guardians, researchers and educationist who are extremely disturbed about this. After repeated sexist remarks made by the teacher, some students in the class took the initiative to record it and make it available to the school principal. The students in the class alleged that the teacher ( a woman named Snehlata Shankhwar) had said that women were the ones who invited raped by wearing western attires like jeans and that the Nirbhaya gangrape case that shook the nation five years ago was nothing but an example of this. The young student she said had been out with a man who was not her husband. The assailants, she pointed, were wrong given the social rules. Referring to the demand for justice by the woman's parents, she said, "You say justice is not being done… now these men will be hanged but you can't control your daughter…"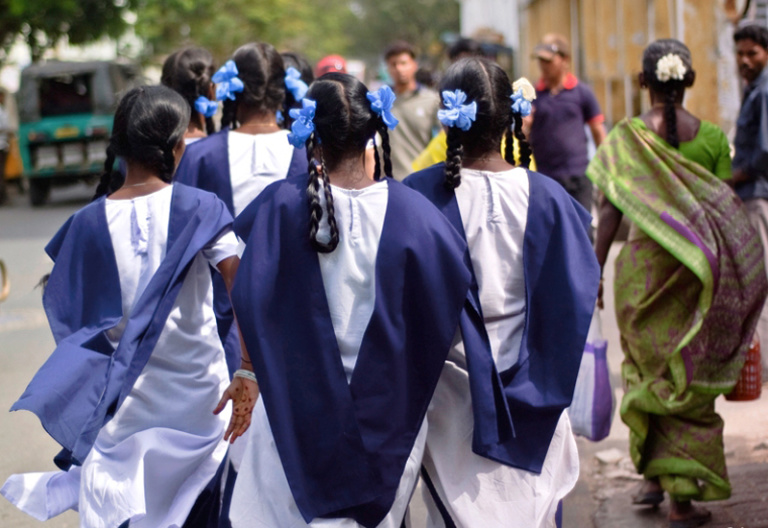 In one of her a co-ed classes the teacher in question had made a series of outrageous comments, saying that girls who wore jeans and lipstick were "shamelessly" inviting attention of boys. In the audio clip the teacher is even heard saying when boys see girls "doing it" with one person they assume the girl would "do it" with others as well. The teacher in question later justified whatever she had been saying as only a warning to students who chose to stay out of their houses until late. The teacher's remarks are indeed paradoxical given the fact that they defeat the very purpose of education as a liberating force. Instead of enabling her students to critically understand the ugly patriarchal and misogynistic attitudes that are perpetuated in society making life difficult for women, she chose to reprimand women students. Is this the kind of role that we should expect from teachers? Such sexist and wrong projection of ideas must be shunned and condemned with all might.
---
---
The New Leam has no external source of funding. For retaining its uniqueness, its high quality, its distinctive philosophy we wish to reduce the degree of dependence on corporate funding.  We believe that if individuals like you come forward and SUPPORT THIS ENDEAVOR  can  make the magazine self-reliant in a very innovative way.