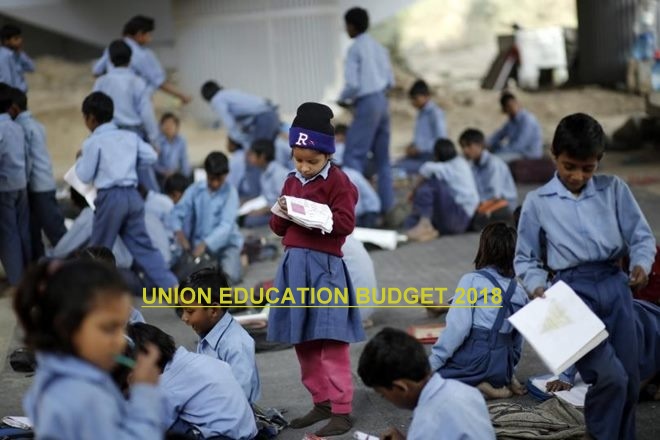 UNION EDUCATION BUDGET 2018
Quality school education is imperative for the larger cause of development in the country. However poor infrastructure, lack of trained personnel and a plethora of other concerns have stopped it from becoming a truly progressive domain. The budget trends as far as education is concerned are also quite unsatisfactory. Given this context what will be the future of our schools and the quality of education they impart?
---
Bharat Dogra is a senior journalist who has been involved with several social movements and initiatives – based in New Delhi.
---
It is widely recognized that school education in India badly needs much more financial resources to provide all essential facilities, more and better teachers, adequate training of teachers and overall conducive conditions for learning. Despite there has been a declining trend of actual expenditure and financial allocations in union budget for some years in some important areas of school education.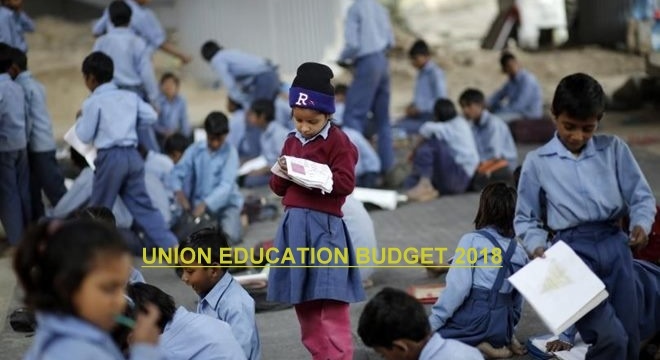 The latest data for actual expenditure is available till 2016-17. In 2014-15 the allocation for the Department of school education and literacy was Rs 45722 Crore. This went down to Rs. 41800 Crore in 2015-16 and Rs. 42989 Crore in 2016-17. Of course the decline will be revealed to be even higher if the impact of inflation is also considered. Sarva Shiksha Abhiyan is the flagship scheme of the government in this sector.  The actual expenditure on this scheme was Rs. 24097 Crore in  2014-15. This went down to Rs. 21661 Crore in 2015-16 and Rs. 21685 Crore in 2016-17.

In the budget of 2017-18 Rs. 23500 Crore was provided. For Mid-Day Meal Scheme Rs. 10523 Crore was the actual expenditure in 2014-15 but this went down to Rs. 9145 Crore in 2015-16 and Rs. 9475 Crore in 2016-17. The budget estimate next year was Rs. 10000 Crore while this year ( 2018-19) it is Rs. 10500 Crore. For Teacher Training and Adult Training the actual expenditure was Rs. 1158 crore in 2014-15. This went down to Rs. 916 crore in 2015-16 and Rs. 817 crore in 2016-17. In 2017-18 the original allocation was Rs. 926 crore which was later deceased in the Revised Estimate to Rs. 841 crore. In the Budget Estimate for 2018-19 Rs. 871 crore has been provided.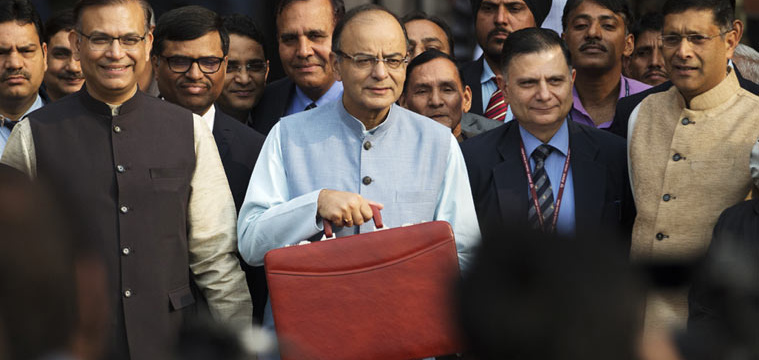 Although the education of girls has been highly prioritized in government statements the allocation for the National Scheme for Incentive to Girl Child for Secondary Education has been reduced to a significant extent in the recently presented budget. While the Budget Estimate for this scheme in the previous year was Rs. 320 Crore in the previous year, this year this has been reduced to Rs. 256 Crore.In the Budget Estimate of 2016-17 an allocation of Rs. 550 crore was provided for pre-matric scholarship for scheduled castes but this was reduced suddenly and drastically to Rs. 50 Crore in the Budget Estimate for the next year.
Now if we look not just at school education but at the entire education sector in terms of the percentage of the total union budget allocation to education sector, this has gone down from 4.1 per cent of actual expenditure in 2014-15 to 3.6 per cent of the Budget Estimate in the latest year 2018-19.If we look at the Union Budget allocation for education as a percentage of GDP then this was 0.55 ( in terms of actual expenditure) in 2014-15 but has gone down to 0.45 (in terms of Budget Estimate ) in 2018-19. If we include the expenditure incurred by state governments then the Economic Survey 2017-18 tells us that the education expenditure as a share of GDP was 3.1 per cent in 2013-14 but this was reduced to 2.7 per cent in 2017-18.Thus it is clear that there are several disturbing trends in the expenditure and allocations for school education in particular and also for the overall education sector. This has happened despite the fact that the need for more resources for education has been emphasized by many eminent educationists as well as those working at the grassroots level on educational issues time and again. Several reports have brought out the pathetic condition of schools particularly in remote areas.
Even in urban areas it is not difficult to come across low learning levels and the very adverse impact of this on overall development opportunities in the country. Despite this wide acknowledgement it is clear that adequate resources are not being made available for education and what is more, often at these low levels there is a declining trend for some years which would be more pronounced if seen in real terms that is after removing the impact of inflation. This is sometimes hidden from public scrutiny as the original allocations are later revised downwards and the revised estimates become available after a long time when the damage has already been done. Then in the next budget the allocation is compared with the downward revised allocation for the previous year and so the increase appears bigger than what it is and a decrease can even get disguised as an increase.

Hence we need to be more careful about analyzing the budgetary trends in education as well as other sectors. There should be a widespread demand also for making budgets and budgetary processes more transparent and participatory and for making available data much earlier so that the trends become available at the proper time.
---
---
The New Leam has no external source of funding. For retaining its uniqueness, its high quality, its distinctive philosophy we wish to reduce the degree of dependence on corporate funding.  We believe that if individuals like you come forward and SUPPORT THIS ENDEAVOR can make the magazine self-reliant in a very innovative way.