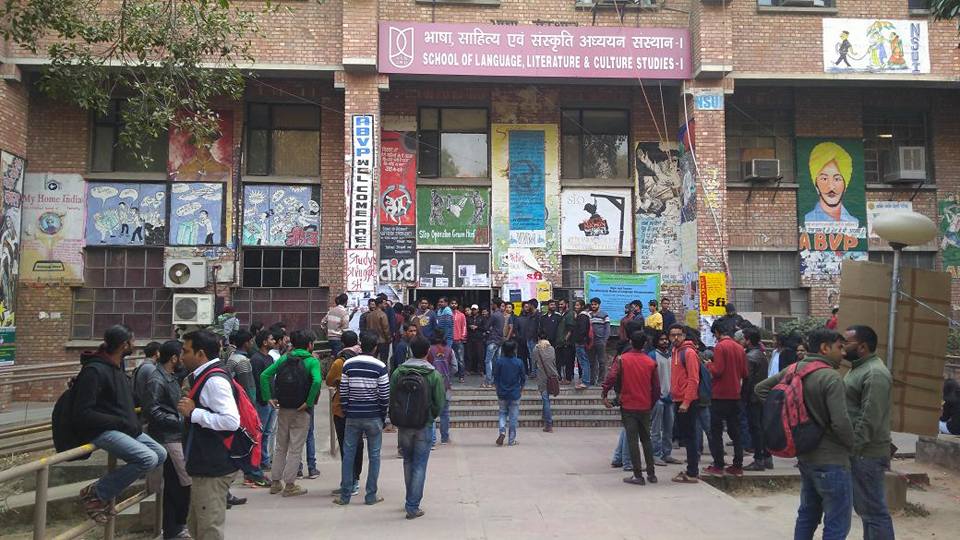 In this perceptive piece, the author reflected on the recent crisis in JNU, and expressed her anguish over the way the present Vice-Chancellor is handling the entire issue.
---
Kavita Chatturvedi did her masters in international politics from JNU in 2001-2003; and right now she is settled in Boston, and works as a schoolteacher.
---
Mr. Vice-Chancellor, what are you doing? Can you run a university by making everybody—except those who are always closer to power—perpetually unhappy?
It seems you really hate the university—its liberal ethos, its vibrant academic culture and its celebration of learning through dialogue, debate, politics and sustained interaction between the teacher and the taught.  I know you are a reputed professor of engineering. However, this does not mean that with an 'engineering rationality' you should look at your 'problematic' students and teachers. 
Mr. Vice-Chancellor, they are human souls; they are your colleagues and students. Talk to them. Laugh with them. Have a sense of fun. Come out from your cozy room, visit the vibrant Ganga dhaba, sit with students, enjoy a cup of tea, and of course, some pakoda.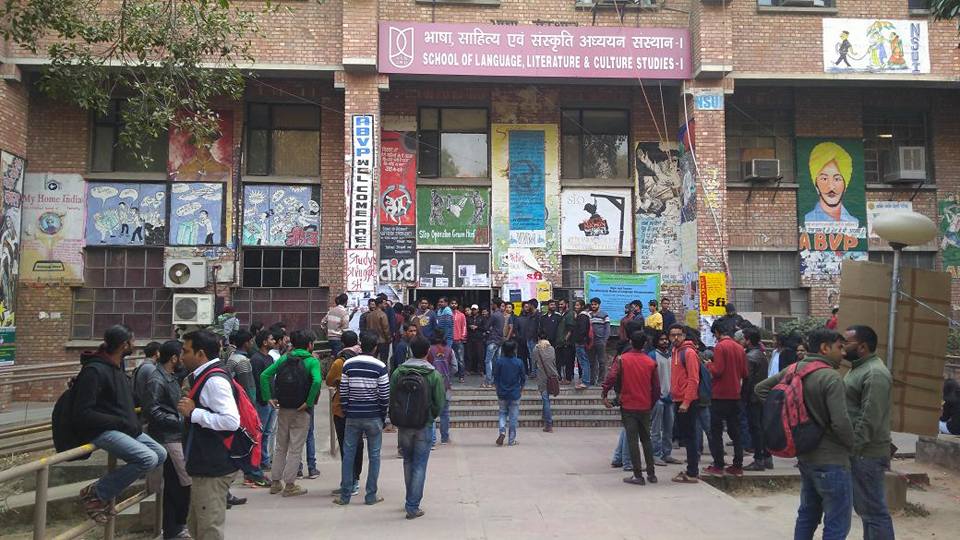 A university is a place of debate, protest, music, counter-culture and emancipatory education. Your students are not army jawans; you are not the General in the battlefield. Yes, they are unhappy with a series of rules and restrictions you are imposing on them. They call a strike; they refuse to give attendance, despite their voluntary participation in the classes; and some of them, as a mode of symbolic protest, block the traffic for some time, and make pakoda (you must be knowing that your beloved Prime Minister has made it famous). And then, your administration issues an obnoxious circular. Like a General, you threaten them; you fine them; you warn them that all the facilities—including scholarship and mess facilities—will be withdrawn.  Are you crazy, Mr. Vice-Chancellor?
---
ALSO READ 
---
I studied in this university. Never did I see a Vice-Chancellor like you. Learn something from some of the great Vice-Chancellors of this university like Professor Parthaswarathy, Professor B.D. Nagchowdhury and Professor K.R. Narayanan. Learn something from some of the great professors of the university—Professor Bipan Chandra, Professor Sudipta Kaviraj and Professor Krishna Bharadwaj. You ought to educate yourself. You ought to know the history of this iconic university. You ought to initiate a meaningful conversation with senior professors, read something substantial about the philosophy of education, about the ethos of a liberal university. You ought to be a student.  And there is no harm in it. Because all great educators remain students—eternally.
Well, you smell power; and believe it, power—if not digested properly—is also the cause of fall. Do you read history? History has taught this: how empires collapse, how today's king becomes tomorrow's beggar. Neither sadism nor a practice of revenge will work. Trust the teachers, their ability to cope with this issues relating to participation and accountability. Organize workshops, visit the centres, talk to the faculty, and with the eyes of an educationist evolve more life-affirming ways to create a truly democratic university filled with the ethos of epistemological/political pluralism, non-violent political articulations, and a reasonable degree of decentralization. Imagine what would happen if you do not alter yourself. One day you will leave the university (there is nothing permanent in life); but no beautiful memory will accompany you. Without love, without the warmth of collegiality, without spontaneous affections from students and teachers—you will leave. Is this worth-doing, Mr. Vice-Chancellor?
---
 If you Liked the story?  We believe that if individuals like you come forward and  SUPPORT THIS ENDEAVOR can make the magazine self-reliant in a very innovative way.