POLICY
The AAP Government presented its annual budget today. A lot of focus has been given to areas that effect ordinary citizens from public healthcare to schooling along with policies towards environmental sustainability and energy generation.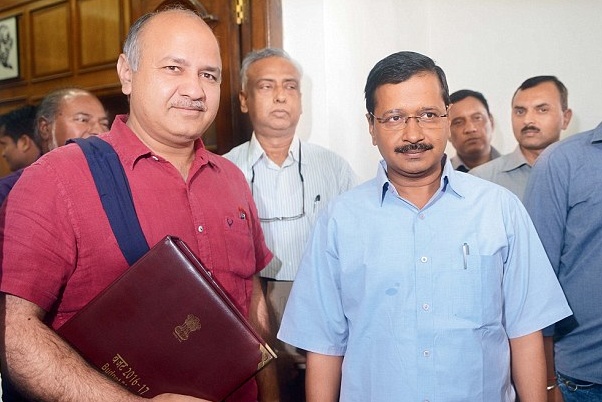 The Government of Delhi  presented its annual budget today. The Deputy Chief Minister Mr. Manish Sisodia who also happens to be the Finance Minister led the discussion on the budget.
The annual budget is being presented after the AAP government presented the report on its first Outcome Budget which showed progress in some departments and lacks in others.
The report spoke about the 'Output Indicators'(services that a department is supposed to provide) and 'Outcome Indicators'( explains how people benefit from them). The project labelled all those arena where 70% work had been done as 'on track' and those falling below that as 'off track'. The key important aspects of this budget are-
Doorstep delivery of ration to poor households to begin soon. The tender shall be out from day after. The scheme will start from June 15.
530  Mohalla clinics will be set up by October 30, 2018. Staff will be recruited by Feb 2019.Completion time of putting up CCTV in Delhi is June 15, 2019,.
Rs 1500 crore has been separately allocated for development in the unauthorized colonies.
The Chief Minister said that sewer lines shall be installed in 162 colonies and this work shall be completed by 2020.  To benefit 13 lakh people. Rs 2777 crore has been allocated for water/sewer work.
There is dearth of available information regarding which colony in Delhi gets how much water but we are aware that  47% of water is lost to leakages and theft. So installing bulk meters is the only available option. Daily water audit can be carried out thorough bulk water metres which will show how much water goes where and where it is lost the Chief Minister said.
Sisodia pointed out that the government has focused on providing better healthcare facilities for people. 164 Mohalla clinics have been established. 24 polyclinics are functioning and this will reduce the burden on government hospitals. Rs 403 crore is being allotted to the development of Mohalla clinics and polyclinics,' the Deputy CM said. Sisodia also announced an increase in the number of beds in various hospitals. Around 80 lakh have availed the facilities at Mohalla clinics till date. Rs 20 crore allocated for free diagnostic test at Delhi government hospitals.
1000 MW solar and green power to be procured. Net metering facility to be encouraged. Individual households, private offices, government buildings can put up solar panels and government will buy power through net metering the Deputy Chief Minister said.
The budget presented by the AAP government makes some brilliant assurances in the fields of education, health, public transport, water management and energy generation. It must be acknowledged that attention has been given to negotiate with the day to day requirements of individuals from the simplest socio-economic standings.
At a time when we are witnessing the entry of private sector in all sectors of life whether it is education or health, the question of making stronger the public run hospitals, schools and other institutions is an important reminder of the government's appeal for the ordinary citizen. It would remain to be examined if the claims will really turn into actual work but one has been familiar with the noble work that this system has done in the previous years.We must congratulate and enable the government to deliver the plans that it has showcased.
---
Did you like the story? Go ahead and support the cause of independent journalism. DONATE NOW