JNU
13 Deans and 38 Chairpersons, along with five Chairpersons of Special Centers are likely to be removed from their posts.Without any initiative on the part of the VC to establish rapport with on campus community and the stark utilization of power the everyday activities of the university are being hampered. How long can an ambience of anonymity, mistrust, hegemony and aloofness be sustained?
---
Kabir| The New Leam
---
It is obvious that JNU is passing through the hardest times. Everyday new circulars and notices are being issued and the perpetual and forceful implementation of saffron motives by the administrative is destroying the character of the place.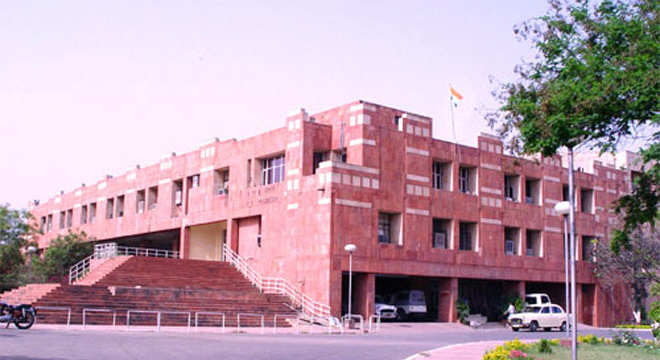 The present Vice Chancellor of the university has not spent any effort on building up rapports with on campus community and the entire emphasis has been on the adoption of authoritarian systems and the exercise of power.  On the 14th of March 2018 The Indian Express carried a report that asserted the possibility of the removal of 13 Deans and 38 Chairpersons, along with five Chairpersons of Special Centers from their posts at JNU. The sources confirmed that JNU authority is doing such activities intentionally.  The non-implementation of attendance is said to be one of the leading causes of this order.
JNU EC said to Indian Express " The ground reality is such that the VC might act on it (removal) very soon. He was convincing the EC to use his discretionary power to remove the Deans and Chairpersons to appoint his own people wherever there is non-compliance. We have followed the seniority principle for the appointment of Deans, but he said the statutes don't mention anything like that, which means he can appoint whoever he likes."
Actions such as these are condemnable and demand that our centers for higher education be reclaimed from undemocratic and authoritarian currents. JNU has represented ideals of equality, freedom and open mindedness and its march towards enabling spaces will go on.
---
ALSO READ:
---
If you Liked the story? Go ahead and support the cause of independent journalism. DONATE NOW