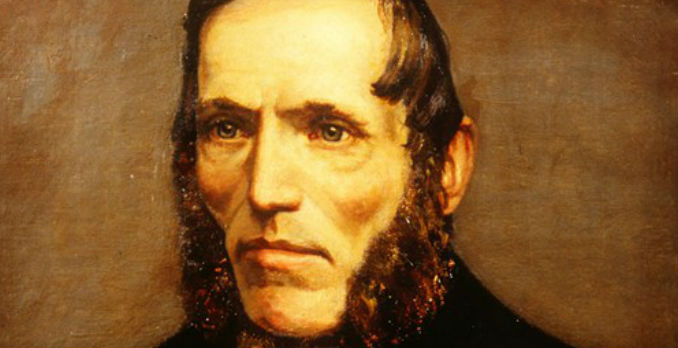 EXPLORATION
As teachers and educators we must be committed to a lifelong process of learning. In this process of self-discovery and exploration the works of the Danish educationist philosopher Kristen Kold open before us a whole new horizon of path breaking insights.
---
Tripti Bassi  teaches at Department of Elementary Education, Lady Shriram College for Women, New Delhi.
---
Kristen Kold, a Danish educationist, philosopher, visionary and a novel practitioner remains an inspiration not only in Denmark but in the whole world for each and every teacher. According to him, the method of awakening heart is crucial to teaching. Kold was a 'people's teacher' and many-a-times was along with those people who hardly had much yearning for education. He believed that it was important to awaken their hearts to be receptive to learning (Das 2008: 61-62). Kold provided a 'life-affirming' perspective to his students, which enabled them to lead a meaningful life.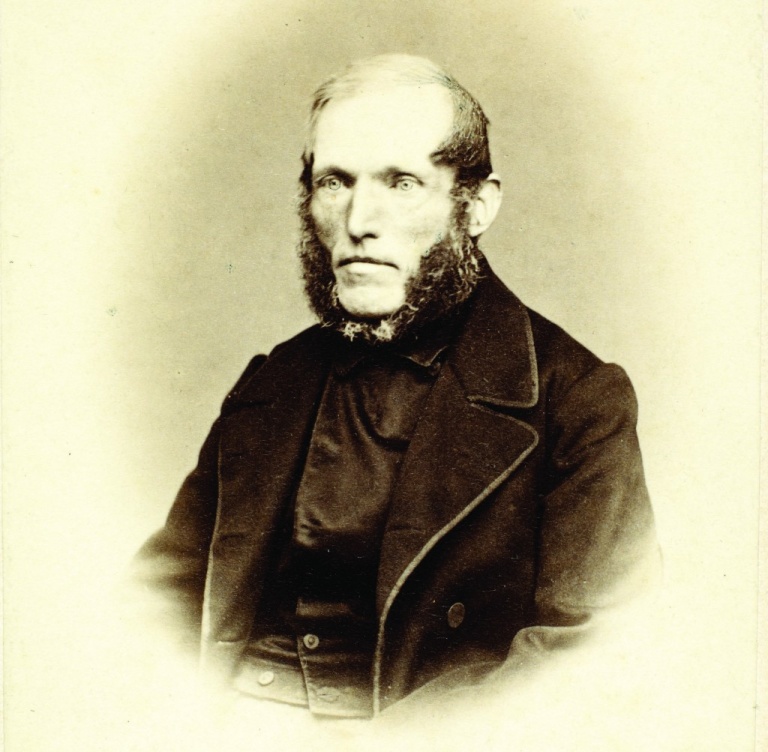 An examination of Kold's life shows why he felt the need of a different kind of school. Kristen Mikkelsen Kold was born in Thisted in Jutland in 1816. On turning eleven, he began to learn the art of shoemaking in his father's shop. When he showed incapability in learning this trade, he was thought fit for teaching. He worked as a tutor on an estate before joining the teacher's training college in November 1834 from where he passed out in 1836. Peter Larson Scrapenberg influenced Kold with his belief that 'God loves all human beings' (Das 2008: 50). Kold taught as a private tuition master for many years before starting the folk schools. A 'right school', for Kold, nurtured children to attain their full potential. Parents' expectations should not mould children to act as repositories of information. Schools should enable children to develop their real self and attain inner growth.
Kristen Kold started his work from the villages, not cities. The folk high schools present alternatives in education and were inspired by the vision of Grundtvig and Kold. Bishop Nikolaj F. S. Grundtvig (1783-1872) was a visionary thinker of national awakening in Danish history in nineteenth century Denmark (Das 2008: 7). Das states that Grundtvig is the 'visionary of a new renaissance in education in Denmark'…. Kold is the one who had translated this vision into a 'lively experiment' (Das 2008: 8).
The folk high schools changed the Danish society. These people's schools led to the growth of farmer's movements, cooperative movements and initiated the overall process of democratic transformation of Denmark. They inspired experiments in education in other parts of the world from United States of America to India, states Giri. The Danish folk High School at Ryslinge established by Kold in 1851 still nurtures transact learning based on that humanistic philosophy. It acts as a space where children bond and learn together.
Social processes influence educational practices. The political and social changes in Europe brought changes in Denmark. In medieval Denmark, the landlords exploited peasantry who lived in pathetic condition. However, only 'by 1788 it was possible for peasants at the lowest rung to have a taste of freedom' (Das 2008:1). The year 1848 brought change. The Communist manifesto of Marx and Engels (1848) and the French revolution awakened many parts of the Western Europe, including Denmark. Structural changes were yet to come in the society. Big landlords wielded a lot of power. In Denmark, Norway and Sweden education acted as a catalyst of change unlike in Germany, France, Italy and Russia where political revolution brought social changes (Das 2008: 5). In 1814, a law was enacted that made education compulsory for all children, whether in towns or villages. However, schools lacked basic infrastructure and were unable to reach out.
Emphasis on rote memorization remained central in the conventional Danish schools, which continued till the beginning of the twentieth century. Children from poor families absented themselves from schools since they were engaged in agricultural work. Through the 'banking concept of education, Freire expresses how memorization of content is distant from the lived realities. Students passively receive 'deposits' from the teacher and lack opportunity to learn through inquiry (Freire1972). In contrast to the mainstream schools, these new 'schools for life' provided space for creativity. Kold disapproved of corporal punishment. According to him 'when you drive out one evil from the child by beating, seven more devils come and occupy this place…' (Das 2008: 39). Educators like Kristen Kold generated an environment for 'teacher's individual experimentation and unique demonstration of skills and dedication' (Das: 62). The folk schools for small children came to be known as 'free schools' (Das 2008: 37).
Kold firmly believed in nurturing the inner potential of children. Kold advocated doing– using hands to expertise in concepts and use of stories to transact the text to the children (Das 2008: 15). In Denmark, textbooks prescribed by the government for learning language were thoroughly followed in the schools. As a teacher in a conventional school, Kold resisted. Teachers have a more important role to play. In folk schools, teachers met students as individuals, they heard students' experiences and as fellow companions guided them (Das 2008: 138).
In Denmark, the official educational establishment as well as the Church opposed these folk schools. They got government's approval though with some reservations. These schools taught history and geography of Denmark along with stories from Bible, among others to children. The authorities questioned the relevance of discussing 'mythological stories, sermons on soul and mystery of life with farmers' children who according to them ought to learn more about agro-sciences and land (Das 2008: 30).
Manual labour is a useful resource for learning, according to Das. Physical labour was an intrinsic part of the folk schools. For Kold '…those who do mental labour can become more efficient by learning to use their hands' (Das 2008: 68). In Denmark, students usually after returning from the school shared domestic chores with parents. Kold was not in favour of holding examinations in the folk schools since he believed that this would be against the spirit of experiment in education.
Kristen Kold's education led to revolutionary changes in the society. Student conscientizacao needs to be aroused through pedagogy of the oppressed that questions power and domination. In My School Tagore highlights that the purpose of education is to explore and comprehend universe by following a path of love, artistic creation and ultimately attaining bliss. Not to memorize information and become its slave. This requires a holistic approach to life (Prasad 2001). Kold's vision was much like Gandhi's dream for the Indian society that the educational system will "spearhead silent revolution fraught with the most far-reaching consequences" (Prasad 2005: 97).
Pedagogy is the 'art and craft of teaching' (Good: 1973). Also, 'the science or theory of educating'. Kold's ideas in education are contemporary emphasizing on conversation or mutual discussion to awaken the young minds. He believed that the method of a poet is a lively way to awaken ideas dormant within us. According to him, oral teaching and learning by experience is important before children learn to write and read. Just like, children need to practice painting before they learn writing (Das 2008: 123).
Dialogue is crucial for communication. Klaus Bearnston, a disciple of Kold, considers him to be a philosopher like Socrates. Kold remained 'always in vibrant, creative, dialogues with people' (Das 2008: 66). Similarly, Paulo Freire a prominent Brazilian educationist, emphasized on dialogue as a means to conscientize the oppressed people (Freire 1972). He stated 'critical and liberating dialogue, which presupposes action, must be carried on with the oppressed at whatever the stage of their struggle for liberation' (Smith 2002).
Children's development has to be multi-dimensional in accordance with their needs' (Das 2008: 160-161). Kold believed that education through manual labour can serve as a method for correlation. John Dewey believed that a change in the education system can bring the child to the centre of all the educational activities. The school should relate to the life of the child and the native setting (Dewey: 2008). Kold encouraged the teachers to go deeper to a child's life. He believed that coherence between children's lives and what is taught to them is vital (Das 2008: 126).
Kold felt the need to nurture the imagination of the children. He stated that Universal education is not only to provide education till fourteen years but also to develop skills of reading, mathematics and writing, among others. In contrast, Illich critically evaluates universal education through schooling or reforms of any kind. Teachers need not act as funnels to filter educational programmes to the learner. An individual's motivation to learn should be cultivated (Illich: 1973).
Kold is 'a revolutionary hero in the field of experiments in education- a venerable pioneer for anyone who happens to be a teacher' (Das 2008: vii). A student remembers that they learnt to be fearless in school and remained in close contact with the teachers. Kold underlined to the teachers the 'power of words' which can touch the hearts of students. This may enable them to become of 'good character, stay happy and live freely' (Das 2008: 46). Kold definitely shows the path ahead if we want to introduce alternatives and innovations in our education system.
References:
Das, Chitta Ranjan (2008) A Revolutionary In Education Kristen Kold : A Pioneer Of Danish Folk High School Movement, Translated by Ananta Kumar Giri, New Delhi: Shipra Publications.
Dewy, John (2008) The School and Society, Delhi: Aakar, pp.25-43
Einner (1985) The Educational Imagination in Nader G. Ghourchian (2000) The First International Terminology of Curriculum as Referential Dictionary, Tehran: Andisheh Metacognition Publication, p.85
Freire, Paulo (1972) Pedagogy of the Oppressed. Great Britain: Penguin accessible at http://www.marxists.org/subject/education/freire/pedagogy/
Good, C.V. (1973) Dictionary of Education , in Nader G. Ghourchian (2000) The First International Terminology of Curriculum as Referential Dictionary, Tehran: Andisheh Metacognition Publication., p.189-190 and A European Information Website, accessible at http://www.pedagogy.eu/
Lawson, Max N. F. S Grundtvig (1993) Prospects: The Quarterly Review of Comparative Education (Paris, UNESCO: International Bureau of Education), vol. XXIII, no. 3/4, p. 613–23, UNESCO: International Bureau of Education, 2000
Illich, Ivan. (1973) Deschooling Society. Great Britain: Penguin, accessible at http://www.preservenet.com/theory/Illich/Deschooling/intro.html
Prasad, Devi (2001) Rabindranath Tagore: Philosophy of Education and Painting, Creative Learning Series, New Delhi: National Book Trust
Prasad, Devi (2005) Education For Living Creatively And Peacefully, Hyderabad: Otherwise, p.61.
Smith, M. K. (1997, 2002) 'Paulo Freire and Informal Education', The Encyclopaedia of Informal Education [www.infed.org/thinkers/et-freir.htm] 
---
This article is published in The New Leam, FEBRUARY 2018 Issue( Vol .4 No.33) and available in print version.
If you liked the story. Go ahead and support the cause of independent journalism. DONATE NOW