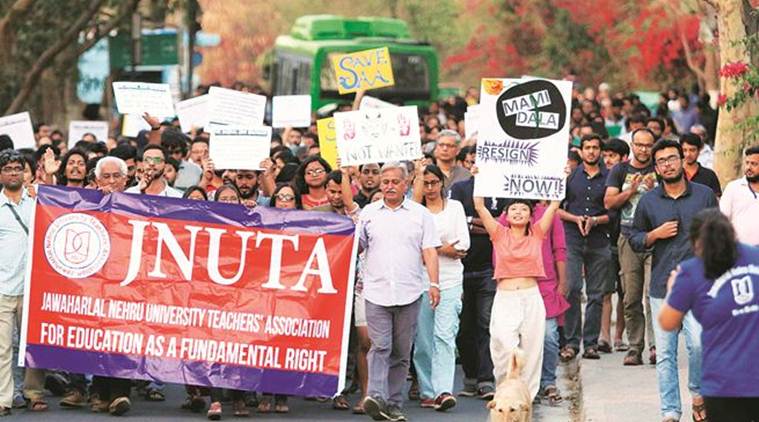 JNU
In order to oppose the mandatory attendance policy many chairpersons and deans boycotted the administration's order which led to their arbitrary removal in March, 2018.
The New Leam Staff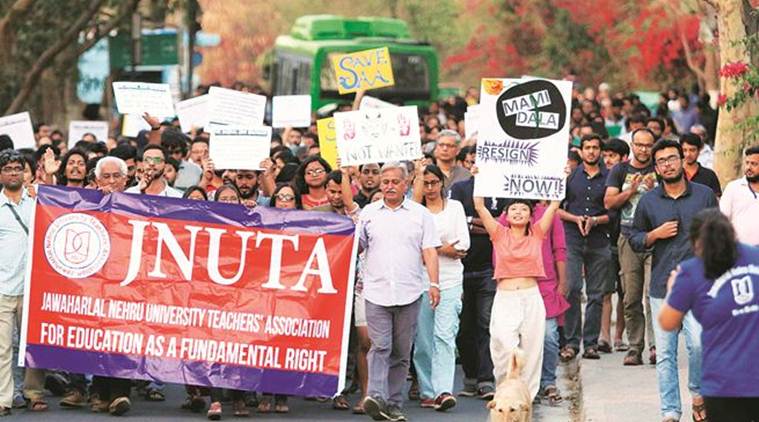 The JNUSU's struggles to enable the university Vice Chancellor to understand the community's denial of the mandatory attendance scheme had resulted in a long and sustained resistance by both faculty and students in the form of boycotting the mandatory attendance policy. In response to their denial to accept the administration's order, the Vice Chancellor arbitrarily removed seven deans and chairpersons. These people were not complying with the mandatory attendance system in their respective schools and centres for learning. The JNU struggle has been welcomed by the Delhi court's mandate to reinstate one dean and four chairpersons.
The court issued a notice for the JNU administration asking it to respond within seven days to its order. The date allotted for the next hearing is May 11. The JNUSU petitioners had argued against the legality and undemocratic implementation of the mandatory attendance scheme by the administration.
Faculty members who have been reinstated include Pradip Kumar Datta (School of International Studies),Uday Kumar (Centre for English Studies, School of Language, Literature and Cultural Studies), Dhir Sarangi (School of Language, Literature and Cultural Studies),Kavita Singh (School of Arts and Aesthetics),and Sucheta Mahajan (School of Social Sciences).
The unjust removal of deans and chairpersons started at the time when a significant issue was becoming the point of conflict between faculty and administration. Seven women students lodged an FIR against Professor Atul Johri for sexually harassing them. The alleged that he is also an intimate aide of the administration. Students also said that the dissolution of the GSCASH from the campus and its replacement by a committee nominated by the Vice Chancellor has led to resentment among students on campus. The professor alleged of sexual harassment has been released and students demand action by the administration for justice.
***