Gender equality can be achieved when those from the LGBTQ experience dignity. TISS, Mumbai ensures this by building neutral rooms and bathrooms for such learners.
Editorial Team/The New Leam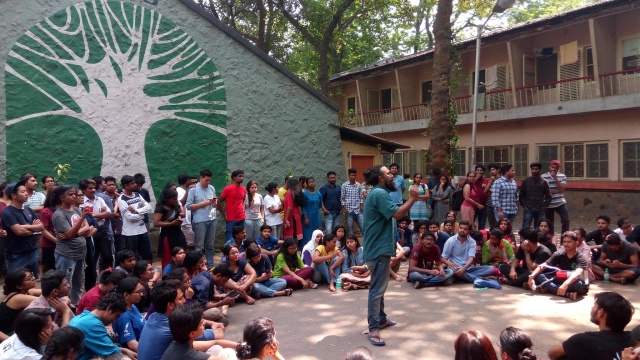 Learners from various sections come to universities. It is significant that educational institutions function in such a way that students do not feel oppressed or uncared about. It is through this sensitivity and passion for making TISS a shared space that the student's movement for LGTBQ sensitive rooms and washrooms has been asserted.
A long-term student campaign is going on demanding a gender-neutral hostel space in Indian institutions. Last year in Tata Institute of Social Sciences, Mumbai the students raised the issue of creating hostels for students who did not come from the gender binaries and the student's union passed a resolution to demand a gender-neutral hostel space as well as gender-neutral toilets on campus.
The institute has allotted the ground floor of an existing girls' hostel as the gender-neutral space. On this floor students who belong to the neutral genders will be given rooms. This hostel is being build post long assertion of rights of LGBTQ students.
In September the student union passed a resolution for demanding a gender-neutral hostel space as well as gender-neutral toilets on campus. Earlier this year, the institute gave students the option of the gender-neutral salutation 'Mx' in their certificates. So students could choose from Ms, Mr, Mrs and Mx honorifics. This initiative for gender sensitivity is beautiful inspiration.
This initiative will enable students to study in an environment that enables them dignity. It signifies that learning enables students to live with dignity and build up a space which is sensitive everyone's needs.It is significant that the other educational institutions across the nation enable gender neutral students to experience this sense of dignity. TISS has done a significant move to ensure gender equality and build up a space where students not coming from gender binaries also feel dignified. The sensitive taken by TISS will enable many more learning centers to become accountable to students belonging to LGTBQ forums.
***