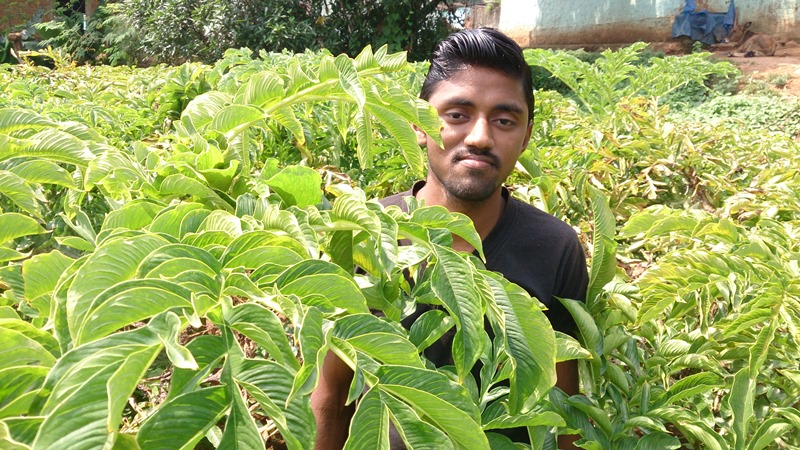 HEALTH AND FOOD
Crops grown organically are beneficial to the health of the consumers and also help farmers increase their livelihood opportunities.
---
Bharat Dogra is a senior journalist who has been involved with several social movements and initiatives – based in New Delhi.
---
In recent times two issues which have received great attention are the economic crisis of farmers and the deterioration of health-related to high contamination of food with toxic chemicals. The solutions for both these problems converge if we can link healthy organic farming with availability of fresh organic food for consumers. If people of one or more closely situated cities can be linked to the farmers of nearby villages from this perspective, then this is a win-win situation at both ends.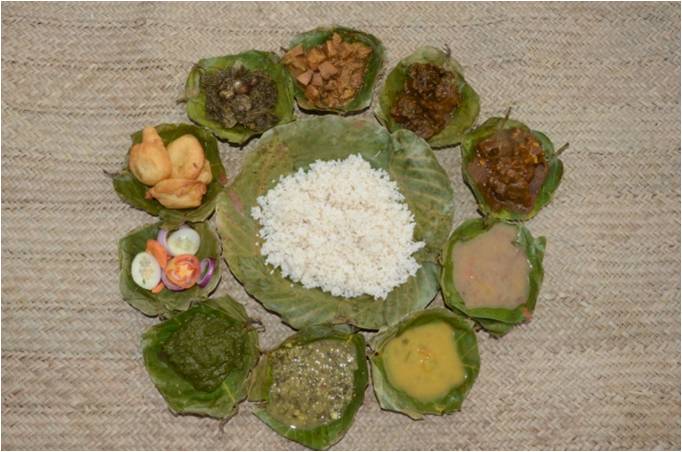 Something similar to this is been attempted in Jamshedpur and Ranchi. Several groups of farmers have been encouraged to adopt organic farming practices under a project called India for Eco-Foods (supported by an organization working against hunger called Welthungerhilfe or WHH). They are provided training. They are helped to obtain low-cost certification for organic produce.  Common facilities centers are created so that groups of farmers can share food-processing and packaging facilities. Earlier a Green College was started to facilitate the emergence of farmer entrepreneurs (including women) dealing in eco-friendly products.
A campaign is being promoted in cities like Jamshedpur and Ranchi to spread information about the health benefits of organic foods. Efforts to create more channels for freshly procured organic foods from nearby areas are being made. Cooking and food festivals based on recipes of local organic food are being organized. Programs with school children are being organized to spread the message of healthy eating.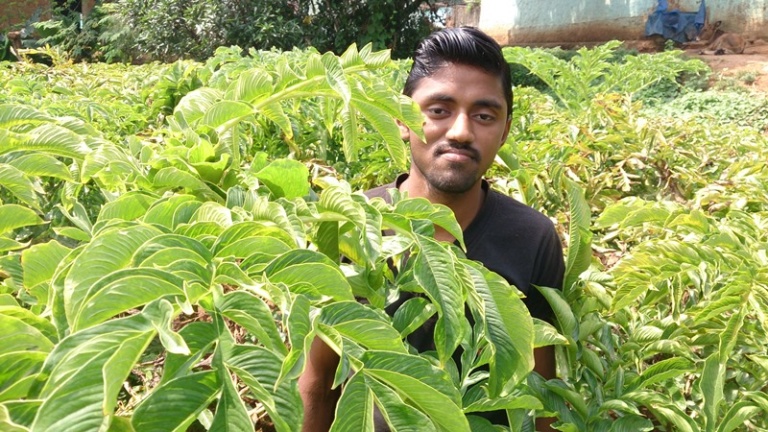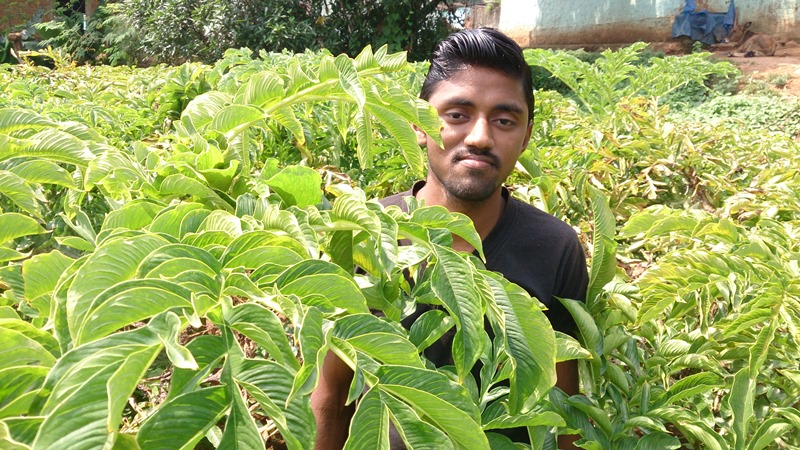 This has already led to good results. Prayag Mahto, a farmer from  Parvatu region says, " Our family had constantly lived in the tension of farming crisis for several years, but a course in Green College for organic farming helped me to change the situation. I realized that increasing price of my produce is not in my hands, but decreasing the cost of production is in my hands. I decided to avoid all cost on chemical fertilizers and pesticides and took up organic farming. The first year was difficult. Production declined. But with renewed efforts I got back normal production in the second year. As my costs had decreased significantly my net income now increased significantly. Since then my farming has been giving me good net returns and I work hard with full commitment to organic farming."
Anil Kujur is another farmer living near Ranchi who has benefited much from adopting organic farming. His bumper tomato crop has been his pride in recent times. His experiences have made him a strong supporter of persisting with organic farming.
Pramod Paswan is working with the Centre for World Solidarity (CWS), an organization involved in implementing this project. He has been contacting farmers like Prayag Mahto and Anil Kujur so that their produce can get a better price close to their home. He has contacted several retail channels in Ranchi and Jamshedpur who can take the products of such organic farmers.
Surabhi Sharma of this organization says that a network as well as a brand name of Bhumi Ka has been created to spread awareness about the organic products, using social media as well. Morinmoy Sinha, who heads this organization, says that our real strength will be a sustained campaign with broad-based support of committed citizens.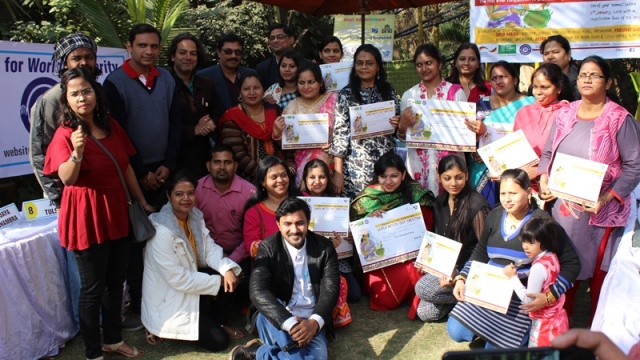 Rajnagar block of Saraikela district (Jharkhand) is another area where farmers including women have been linked with this effort.  In Arjunvilla village a farmer Lakhidar Sardar has been recognized as a model farmer who grows a diversity of fruits, vegetables, grain and oilseeds on his small farm of less than 2 acres. He is fully committed to organic farming. Even though most of his land is rocky, he is able to earn a net income of Rupees 150,000 in a year. If only marketing and water availability can improve, he says, this income can further increase significantly.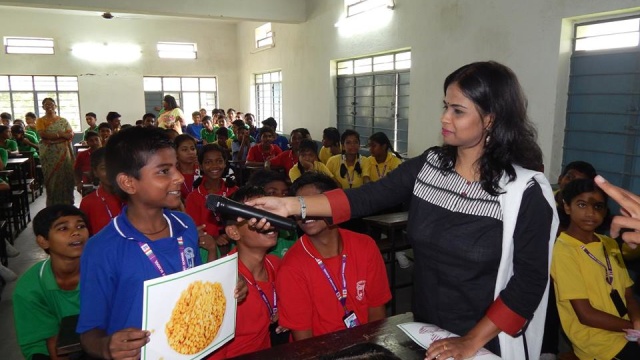 Hemanti, a community leader of this block, says that such difficulties exist at many places but new marketing opportunities are been created under such projects and women in many villages are enthusiastic about organic farming. What these women see clearly first and foremost is that their own health improves significantly once they replace food grown with chemical fertilizers and pesticides with food grown organically.
Hemanti says that low-cost certification of organic farm produce has been obtained by a group of its farmers in Gondmara village of this block. Now the challenge is to use this in such a way that farmers can get a better price for their organic produce on a sustained basis.
Monalisa Jha and Poonam Singh are very fond of cooking and they participated in organic food competition organized by Bhoomi Ka in Jamshedpur. Now they are committed to the spread of organic food in Jamshedpur.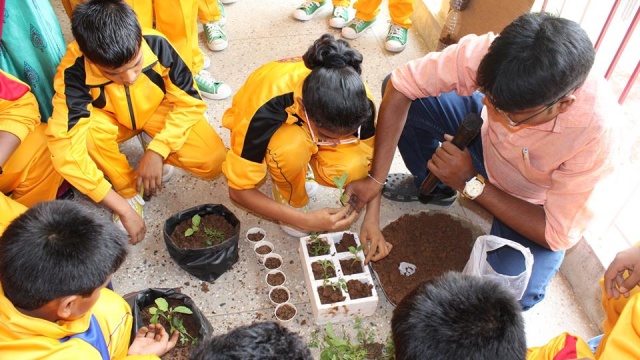 These efforts are not being made just in Jharkhand. Another organization called Living Farms is making similar efforts in Odisha while yet another organization DRCSC is making such efforts in West Bengal. It is hoped that the convergence of such efforts in villages and cities will improve livelihoods and health of farmers as well as consumers on a sustainable basis.
***