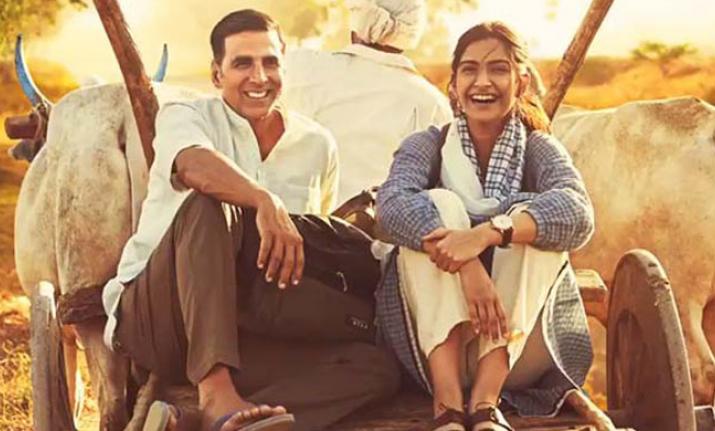 MATTER OF CONCERN
Recently Padman generated much debate about menstrual hygiene and the several issues that women face without adequate infrastructure to handle this condition.  The film sets the right time to speak about issues related to female health, structural arrangements and the want of a changed collective conscience.
---
Richa Goswami is a senior research fellow and is pursuing her PhD on parental perceptions of quality education. She has actively engaged with textbook development, teacher training and school quality programs for last ten years.
---
Padman is a new kind of superhero. He, like a superhero, ventured to fight the most formidable enemies. Enemies that were invisible, or were inside the people he loved, enemies about which he did not understand much and yet struggled against with determination. The enemies that he fought were social taboos and the inevitable problems of menstruation. Unlike the Marvel superheroes, he did not have any special powers, nor for the most of the movie earned any accolades. But like a real-life superhero, he continued his journey of struggle based only on his grit and passion for bringing about change.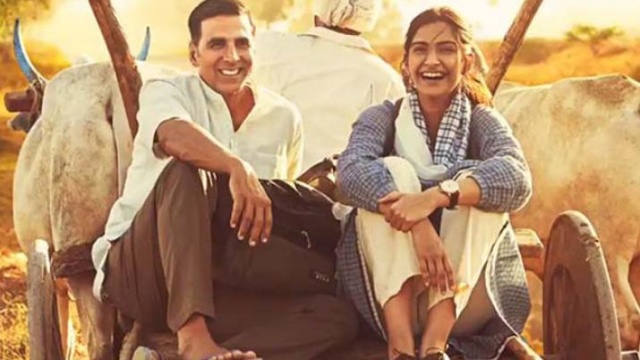 Padman is a 2018 biographical drama, starring Akshay Kumar, Radhika Apte, and Sonam Kapoor, directed and written by R. Balki. The film is based on the life of Arunachalam Muruganantham, who created a machine to produce low-cost sanitary napkins. On the one hand the film raises the shroud of taboo around menstrual hygiene management (MHM), and on the other hand, it tells a gripping story of how a man with his genuine concern for his wife's health could overcome his ignorance and initiate a mini-revolution.
Menstruation: The taboo subject
Beginning of puberty in many cultures is marked with rituals and celebrations, but at the same time for an adolescent girl, this is also the beginning of new restrictions, new pains (both physical and metaphorical) and a sense of growing up. Menstruation in most societies is a taboo subject. The sanitary napkin advertisements till a decade ago emphasized the hushed nature of the matter. "Mujhe aapse kuchh kehna hai…Kaise kahoon?" or two teenage girls whispering in the ear.
Even the awareness videos shown in schools (only to girl students; how many of you remember the well-intentioned ordeal this caused!) showed the older woman go silent as soon as a boy came in the hearing range. The emphasis has been that this is a women's matter to be discussed by them, among themselves and to be kept secret from all boys and men. The secrecy around it was very puzzling and ironical. Ironical because, the act of purchasing a sanitary napkin from a male chemist was considered too daunting and embarrassing for women, so the napkins were often purchased by husbands or fathers and yet the menstrual cycle was to be kept a secret from them. I assume the secrecy must have been less in houses where the ritualistic segregation of women in those three or five days mandated men of the house to take over the kitchen.
The film very appropriately reveals the taboo subject as all the women whom the protagonist approached, to try his napkin, were scandalized and ran away. Radhika Apte as the wife captured the difficulty a traditionally conditioned wife felt when her husband showed so much interest and concern towards menstruation. She begged him to stay out of it.
The associated taboos make the experience of puberty even more difficult. Not just the practical discomfort that periods bring, the taboos and restrictions like not entering the kitchen, not touching food, definitely not touching the idols of god, does the trick of conditioning women to dislike their own bodies. Women's bodies are considered impure (after all we are not to enter the sanctum sanctorum of the Hindu temples) but are at the peak of impurity in 'those days'. The persistent taboos lead to the perpetuation of ignorance, poor menstrual hygiene, and many health issues.
Lack of awareness
Since menstruation is not a topic on which we should be talking openly, and this is a pain that we should silently endure, most girls never come to know of any medical situations that they may have. At the age of 26 after enduring severe pain (I sometimes actually thought that it would be a pity if I died due to this!) for thirteen years I finally decided to discuss this with a doctor and that's when the great revelation happened, "Periods are not supposed to be painful." Did you know that?
The taboo around the issue implies that most men remain ignorant to menstruation and thus most places are designed with no thought to this aspect. The unavailability of usable toilets in schools is always a problem for most girls, but during menstruation, this becomes acute and forces most girls to take leave from school for 'those days'. Around 23% schoolgirls drop out of school at the onset of puberty (Dainik Bhaskar, 2017). Similar problems are faced by working women and in fact by most women who come out of their living space. Firstly, clean toilets may not be available, if they are there then water is not there or dustbin is missing. These are perhaps considered luxuries and not basic requirements. The main protagonist of the film in a different context makes a beautiful calculation of how sanitary napkins will give women extra two months every year. For school going girls this extra time may make lot of a difference in their continuation of education.
Menstrual hygiene management (MHM)
The other issue that needs to be raised is a bit more contentious, and that is around the MHM. Is use of sanitary napkin the only and the best available MHM practice. Das et al. (2015) showed a link between use of reusable absorbent pads and likelihood of symptoms of urogenital infections. On the other hand, the groups promoting reusable pads emphasis the potential harm use of sanitary napkins may cause as they expose the body to harmful chemicals. Some of these chemicals may also be carcinogenic. Equally grave is the issue of disposal of non-biodegradable waste being created every month is equally critical. On an average 150 kg of non-biodegradable waste is created over the lifecycle of an average woman (Sahoo, 2015). With the mounting waste, we need to be thinking of alternate safe MHM practices like menstrual cups and cloth pads (Ecofemme, Uger and many more).
Project Uger, Udaipur Rajasthan, now working in 12 states has been bringing awareness around MHM practices and use of Reusable cotton cloth pads. The question remains that disposable pads provide convenience but at what cost? If they expose the highly permeable skin around the vagina to harmful chemicals and toxins, is it still worth it?
Enhanced public discourse
A question that has been on my mind ever since I saw the film is about the number of men who actually watched the film. I saw the film with my sister, because my husband, brother-in-law and brother announced that we could talk about the issue but not watch a film on such 'womanly issues' for three hours. Involving men is an important step in raising awareness around safe MHM practices. Jatan, an Udaipur based NGO does the very same. It includes men in conducting workshops on menstrual health and also in stitching cloth pads. This is in stark contrast to the all-women approach shown in the film. The involvement of men would ensure more sensitivity to the topic and a more aware approach towards different aspects of life, like when they go to school to work with students or in office spaces or understanding the problems of the women in their families.
Back to the film
I welcomed the film for it has the potential to initiate small conversations around the issue and the associated problems. I also welcomed the film as it celebrated the life story of a real hero of our times, of a "solution provider" (in his own words). Though it isn't right to ignore the fact that there have been men before Muruganantham who have worked in this area, the Johnson brother, Dr. Earle Cleveland Haas, who designed tampons and many more (ecofemme, 2018).
The film has its flaws also, like its length, the introduction of the character of 'Pari' Sonam Kapoor. If there was no such real person then how did Muruganantham, in reality, convince women? Knowing this would have been way more interesting than the entry of a highly educated heroine. In spite of all these critiques a hearty congratulations to Twinkle Khanna and team to pursue and bring the topic of menstruation to the fore.
References
Padman ka gaon dekha hai!; Dainik Bhaskar; 31st December 2017
Das, P., Baker, K. K., Dutta, A., Swain, T., Sahoo, S., Das, B. S., Panda, B., Nayak, A., Bara, M., Bilung, B., Mishra, P. R., Panigrahi, P., Cairncross, S. & Torondel, B. 2015. Menstrual Hygiene Practices, WASH Access and the Risk of Urogenital Infection in Women from Odisha, India. PLoS ONE, 10, e0130777.
https://ecofemme.org/men-in-menstruation/
https://ecofemme.org/unlearning-menstruation-padman-padpeople/
Sahoo, 2015 https://www.hindustantimes.com/health-and-fitness/ladies-be-careful-when-you-throw-away-the-sanitary-napkin/story-YnbqET6IzriWOy1Y8rFS8N.html
***