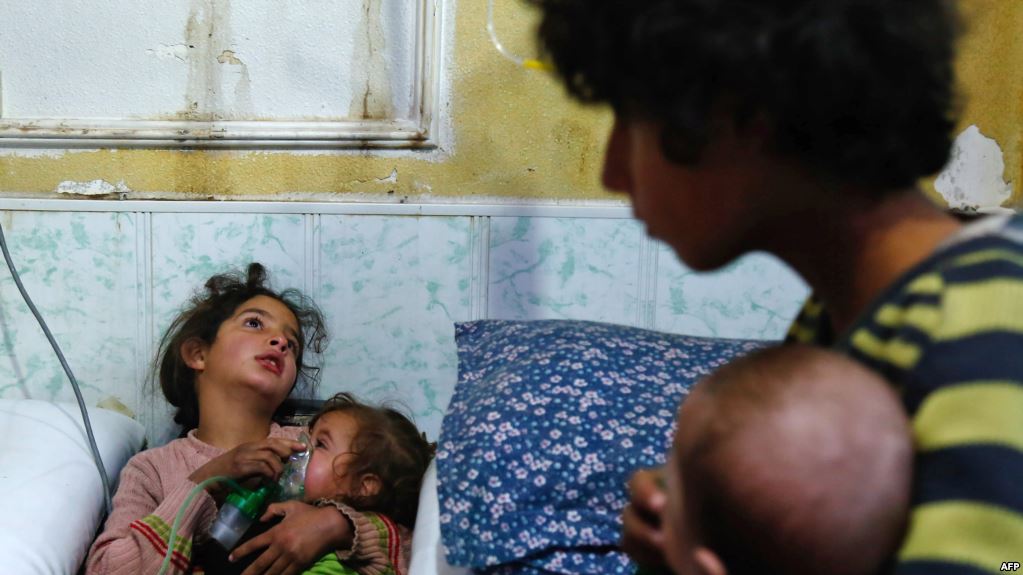 REPORTAGE
Many people have been killed by a chemical attack in Syria. Helplessness, death and the aspiration for help build the ambiance in Douma.
The New Leam Staff
Syria faced one of the greatest tragedies recently when a chemical attack killed more than 40 people. The attack happened in the city of Douma. This attack happened after another gas attack.  Many such incidents have occurred in this area. The primary gas used is chlorine and Sarin.
http://https://www.youtube.com/watch?v=jNIp1lZwJts
Rescue workers stated that many victims remained where they had died because of further shelling, the odour of the toxic gas and the lack of protective gear. They said that victims portrayed symptoms like suffocation, discolouration of the skin, foaming, corneal burns and the emission of a chlorine-like odour.
Douma is the last rebel position in eastern Ghouta. More than 2,000 people have died in a two-month campaign by Assad's forces backed by Moscow to compel the rebels to vacate Damascus. Human rights groups and UN officials have condemned this happening. The UN Security Council has adopted a resolution saying ceasefire in the country's seven-year civil war would be started. In Syria the condition of normal individuals is bad because of these attacks The images of children, men and women being hurt is an aspect that the world should rethink. The chemical attack on Syria affected the lives of the innocent people.
---
---
***