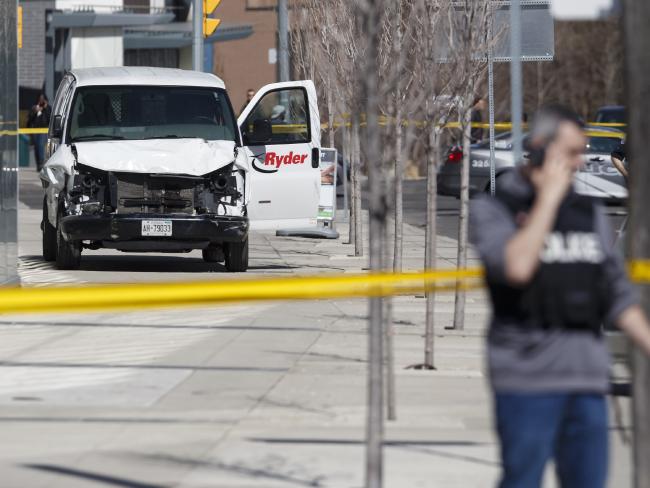 In Toronto a car crashed into pedestrians inuring many and killing several people. The incident has been condemned by Prime Minister Justin Trudeau.
The New Leam staff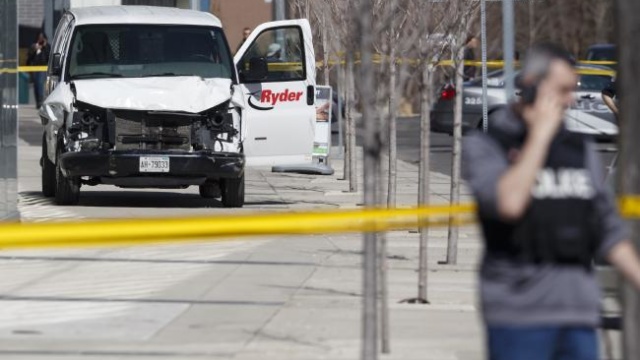 Toronto:In Canada a shocking incident has unfolded as a van in the city of Toronto has crashed into pedestrians killing many people and injuring several others. The incident has been condemned by the Prime Minister Justin Trudeau. The driver named Alek  Minassian has been arrested. It has been found out that the action was deliberate and in spite of the police warning the driver did not stop the vehicle. The incident killed more than ten people and injured many others.
The killing of many innocent people in this act has been difficult to understand for many people because they did not expect such a thing to take place when they had gone out to eat their lunch. The footpath was full of people who did not foresee that soon a vehicle would injure and bring death.
 It is significant that we understand how important it is for people to refrain from activities that may be damaging to other people. The inquiry will bring forward the nuances of the incident however what has to be understood is that cultures have to cultivate a sense of collective concern among people in order to enable them to work with accountability.
When persons face hardships due to the activities of individuals who are not accountable they feel disillusioned.  Inquiry into this matter will reveal the nuances but as a collective work must be undertaken to cultivate societal accountability in the hearts of individuals.
***
BECOME A MEMBER NOW AND SUPPORT US FOR RETAINING OUR DISTINCTIVE WORK AND REDUCING DEPENDENCE ON CORPORATE FUNDING.