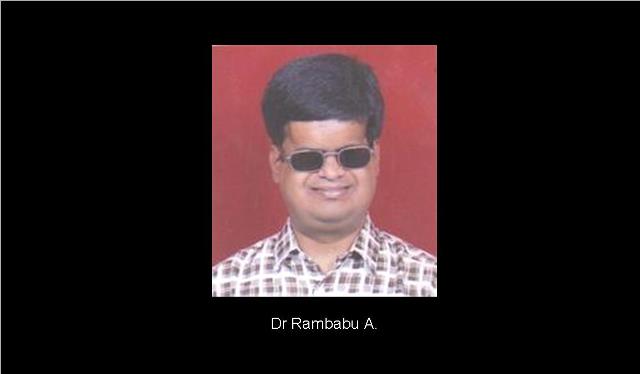 TRIBUTE
As Professor Avijit Pathak pays homage to Dr. Rambabu. A, we understand the way this young faculty at TISS/Mumbai lived with extraordinary grace and creativity.
Avijit Pathak is a Professor of Sociology at JNU, New Delhi.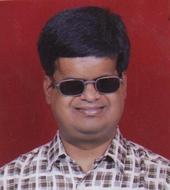 This morning I got a call from Thiru–my student who is teaching at Hyderabad Central University. "Sir, Rambabu is no more', he conveyed the message with absolute sadness. Yes, I heard yet another story of passing way–another reminder of the temporality of our embodied existence. But then, despite the inevitability of death, something doesn't die–our shared memories, our trust, love and narratives of collective elevation. How do I describe Rambabu? My student? My friend? My treasure–my fountain of inspiration? 
True, JNU made it possible; I got an opportunity to meet him, teach him a series of MA courses; he became attached to me; I  became his supervisor for his M.Phil and Ph.D projects. We worked together, we debated; we shared ideas; we laughed and cracked jokes together. His active presence in the classroom has always fascinated me.Always alert, positive and argumentative.
His capacity to perceive the nuanced theoretical/philosophical arguments, his ability to summarize the entire lecture, and his participation in what Paulo Freire would have regarded as 'problem posing education' made me feel the intensity and beauty of the teacher-taught relationship. 
His interest in the domain of sociology of education was truly remarkable. He wrote his M.Phil dissertation and Ph.D thesis, and contributed significantly to the existing debate on education, politics and nationalism. 
In the process of this sustained interaction he became my friend–a young friend filled with honesty, altruism and positive life-energy. My wife was immensely affectionate to him. They used to work together for conducting truly vibrant workshops with the children of the JNU Kendriya Vidyalaya. I remember the way Rambabu would relate to children, tell them stories, and make them laugh. In that laughter I used to find divinity. He got a job at TISS, Mumbai.
At times, he used to come to Delhi for seminars or other academic works. Once he examined the M.Phil dissertation of one of my students; he came from Mumbai to conduct her viva-voice. For me, it was a great moment: the point of merger of my two students. We used to meet, talk about the courses he offered; and I used to persuade him to write a  lovely book on education, despite his location in a centre known for its specialization in the study of marginalization and exclusion.  
Rambabu was visually challenged. Yet, it was he who enchanted me through his ways of seeing. His inner eyes saw  what many of us used to miss–the rhythm of the curved roads of the mountain, the feel of the changing landscape through the windows of the Tamil Nadu Express, the shape of each piece of rock he used to encounter in his journey to the JNU library from his hostel, or the flow of a Mani Ratnam film.Through his life he taught me the lesson of human strength and creativity. Yes, malignant brain tumor, surgery chemotherapy, radiation– he knew the meaning of being hospitalized repeatedly; he knew the consequences of the disease as told by the doctors. Yet, 'sick role' could not paralyze him. From the hospital he used to give me a telephone call. His laughter, his best wishes, his boundless zeal for life–I feel I am really fortunate to find him: my fountain of inspiration, a ray of light amid darkness.
He was not receiving his phone for quite some time. An uneasy feeling used to haunt me. However, through common friends I used to get the message–Rambabu is fine. However, this morning everything changed… 
His old parents: what do I tell them? No consolation. No empty rhetoric.Possibly, they knew that at JNU once upon a time a Bengali teacher walked with a Tamil student, and tried to explore the world together with love and prayer. Yes, Rambabu's parents–I am with you!         
***