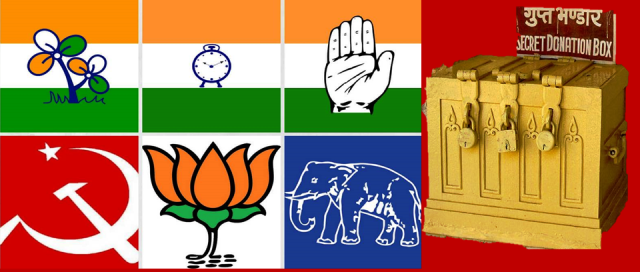 India is a nation where widespread malnutrition, illiteracy, backwardness and poverty are great concerns. A report by ADR illustrates the vulgar affluence and wealth of political parties.
The New Leam Staff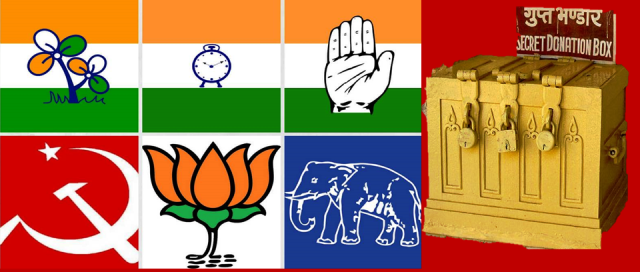 Recently ADR (Association for Democratic Reform), a non-governmental organisation that works in the domain of electoral and political reform prepared a report by focusing on donations above Rs 20,000 received by political parties between 2016-2017.
The report found that the total donations received by national political parties had increased by 478% from 102.02 crore declared during the previous fiscal year. The report stated that the BJP received 532.27 crore through donation during the previous year. The donation enhanced by 593% from 2015-2016. The Indian National Congress experienced an increase of 105%.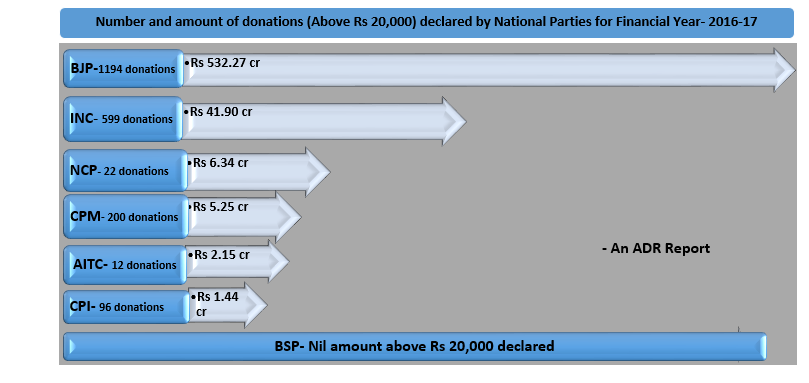 The report stated that the total donations received by the political parties enhanced by 478%.
The report stated that the Nationalist Congress Party declared an increase of 793%.
Donations received by the All India Trinamool Congress increased by 231% and the CPI by 9%.
BSP declared that they did not get any donation above Rs 20,000.The details of the donation were submitted to Election Commission of India.
The ADR report stated that the total income of the national parties was Rs 1,559,17crore. The donations contributed to building 37.8% of the total income. In a nation where hunger, malnutrition, poverty,illiteracy are great issues, the amount of affluence and wealth that political parties have is unethical.
Political parties must work for the empowerment of people however the accumulation of excessive money and associated corruption has weakened the political milieu in the nation.
***