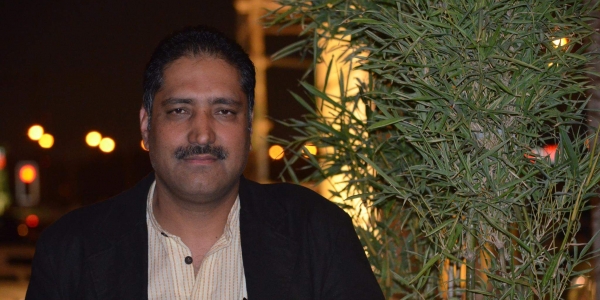 The nation was shocked with the killing of Shujaat Bukhari, a senior journalist from Srinagar. There is a nationwide condemnation of the killing.
The New Leam Staff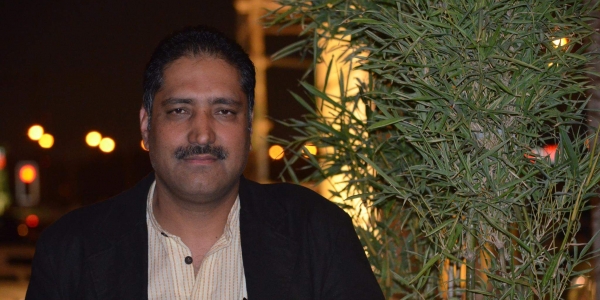 It was the death of veteran journalist Shujaat Bukhari that disillusioned the country. The veteran journalist was the Editor of Rising Kashmir newspaper that was publsuhed from Srinagar. Bukahri's  personal security officer got killed in the attack. Mr. Bukhari was a famous commentator on national TV channels. His brother, Basharat Bukhari, is the Law Minister in Mehbooba Mufti's government. Journalists and political parties across the nation have condemned the killing of Mr. Bukhari.The Kashmir police has released two CCTV photographs of three men who are believed to be responsible for the killing of Rising Kashmir editor Shujaat Bukhari in Srinagar on Thursday.
Bukhari, was based in Srinagar and ran a newspaper the Rising Kashmir. Shujaat came from a acclaimed family of Kashmir – with his father being a journalist and his elder brother Syed Basharat Bukhari the law minister in the Mehbooba Mufti government. Shujaat was revered in Indian journalism.
Before starting his own newspaper, he was the bureau chief of The Hindu in Srinagar for greater than 15 years. Bukhari wrote in Kashmiri and Urdu as well as in English. He was the president of Adbee Markaz Kamraz, the oldest cultural and literary organisation in the Valley. Bukhari asserted the significance of dialogue and realisation in order to deal with the issues that Kashmir was facing. His death has been condemned by journalists and politicians across the country.
In a statement, Mehbooba Mufti said she was "shocked and deeply saddened" by Bukhari's killing.  "The scourge of terror has reared its ugly head on the eve of Eid. I strongly condemn this act of mindless violence and pray for his soul to rest in peace. My deepest condolences to his family. Terrorism has hit a new low with Shujaat's killing. That too, on the eve of Eid. We must unite against forces seeking to undermine our attempts to restore peace. Justice will be done.