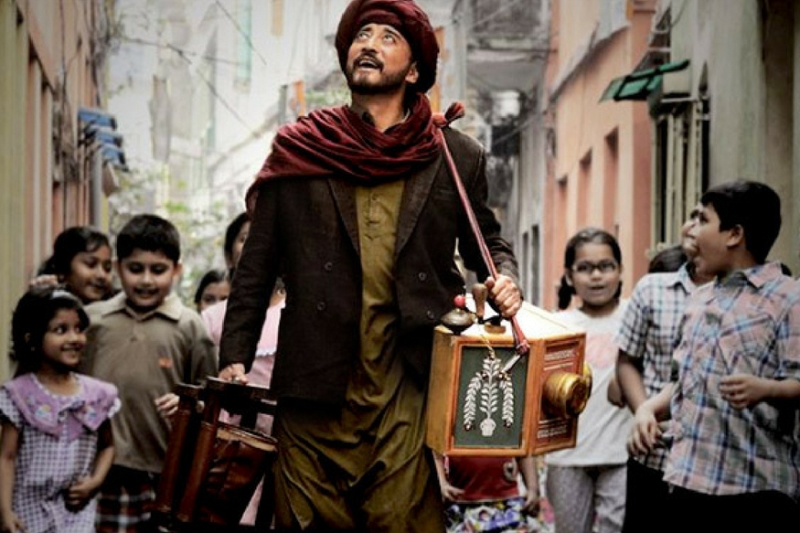 FILM REVIEW
 Film Director Deb Medhekar latest movie Bioscopewala invites us to adaptation of Rabindranath Tagore's Kabuliwalla. The film is engaging and enthralling.
Praveen Sagar is a Short Film maker- based Pune.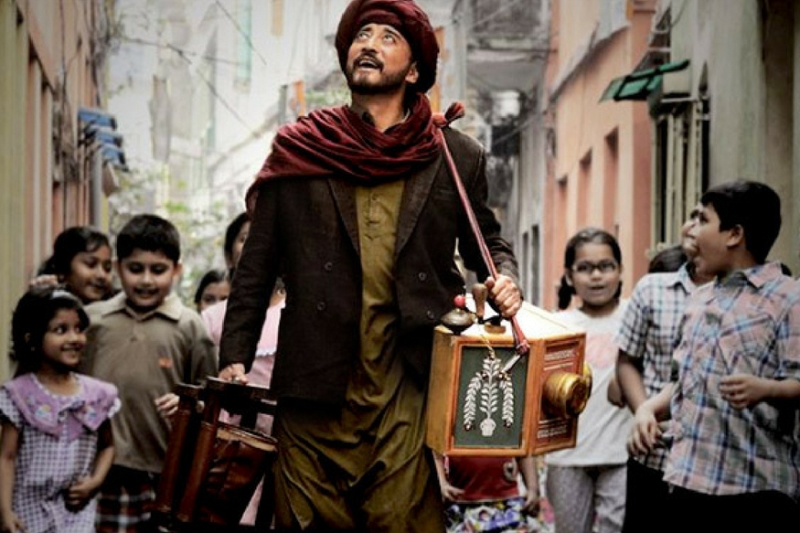 The film is based on Rabindranath Tagore's famous short story 'Kabuliwala'.  The movie is about a young girl's quest to discover her dead father's friend who used to play bioscope shows for her as a kid that she remembers throughout her adult life.
The girl after being estranged from her photographer father Robi Basu (Adil Hussain), Mini (Gitanjali Thapa) has to travel back to Kolkata from France where she is studying, to pick up her father's remains after his airplane is crashed.
 She discovers that he was going to Afghanistan for reasons she wasn't aware of. What comes as another shock to her is the fact that her father had got custody of an old friend of his, the bioscopewala Rehmat Khan (Danny Denzongpa) who has a dark past which Mini is going to enquire into.
Mini's search for the truth behind Khan's story leads her to a labyrinth of memories engulfed with strangers, down the lanes of the red-light district and the tragic history of Afghan refugees running away from the persecution at the hands of the Taliban. She tries to learn the story of Khan's life through conversations with the people he knew.
We witness moments of her childhood and Khan's life in flashbacks. The film based on a epic tale of Rabindranath Tagore is woven in a nuanced fashion and does not disappoint us. The crisp narration of the story and the lucid acting has enabled the audience to relate to the story yet again.
The debutant filmmaker Deb Medhekar has quite skilfully adapted Tagore's classic story on celluloid. He nrrates an aesthetically rich story in the form of Bioscopewala.
The storyline is about the bond between a father and a daughter.
The relationships in the film; be it between Mini and Robi or between Mini and Rehmat, unfold throughout the course of the film and look authentic. Deb successfully knits together various engaging themes backed with enjoyable background score and strong performances. Danny Denzongpa delivers a great performance as the benevolent Pathan who is separated from his daughter .Gitanjali Thapa plays her part and has given a incredible performance. The track 'Bioscopewala', penned by Gulzar and sung by K Mohan, suits beautifully to the film. 
At one hour and 31 minutes, the film doesn't bore and narrates the tale perfectly. There is a lot to learn through the emotionally charged story and it is sure to inspire us all.
---