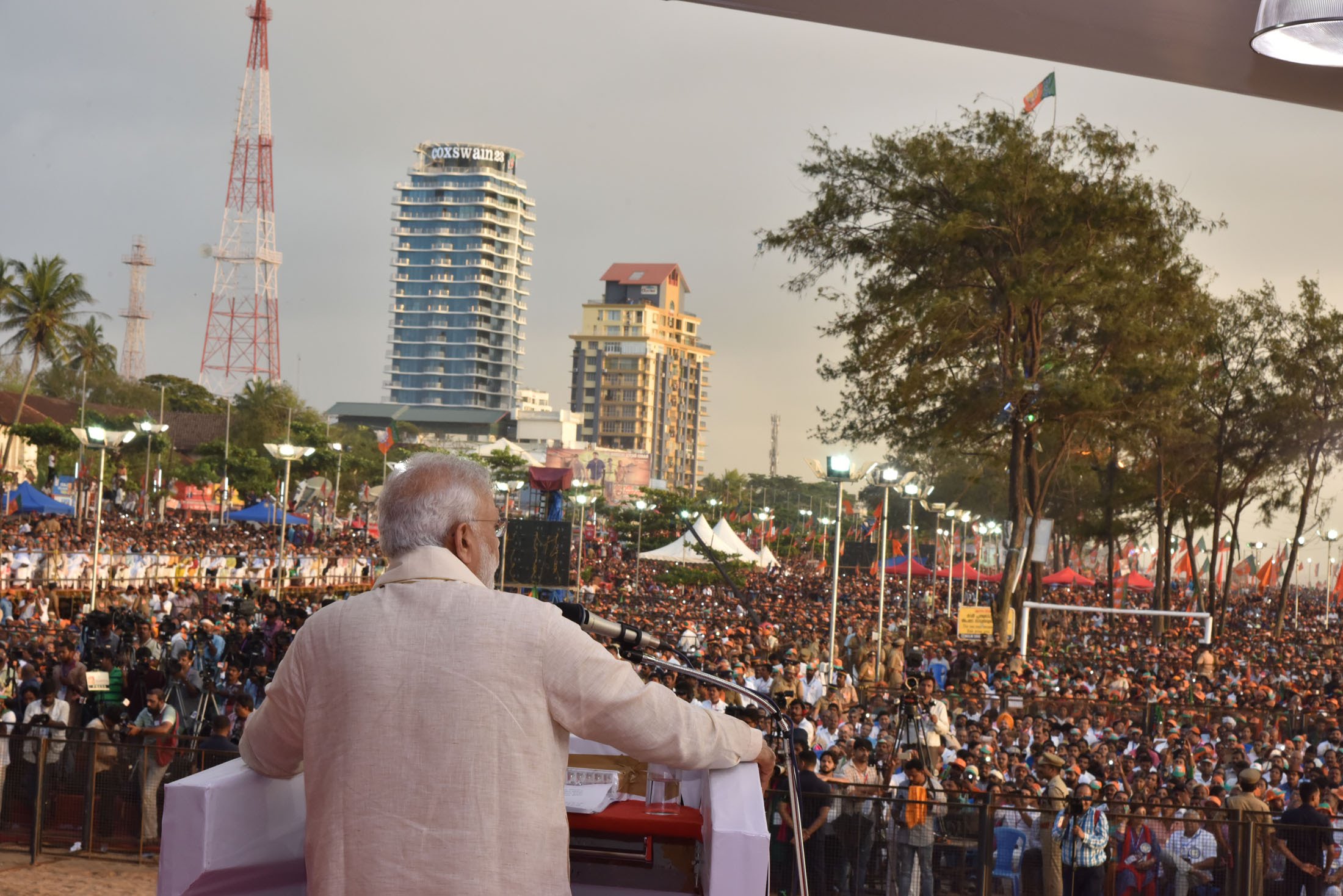 VIEWPOINT
One way of looking at the overall record of a government is to examine its performance in the context of its own stated priorities. If the record is not good in the case of most prioritized areas then one can well imagine the performance in other areas.
Bharat Dogra is a senior journalist who has been involved with several social movements and initiatives – based in New Delhi.
One clearly stated priority of the Modi government was to strike a big blow to black money and more particularly to bring back loads of black money which had been sent outside the country, a lot of it in tax havens. In this context the aspect which had most captured public imagination was the promise to bring back black money siphoned abroad in such huge amounts that every household will get Rs. 15 lakh. Then after the election victory in a most shocking example of going back on election promises it was stated that this was merely an election time jumla!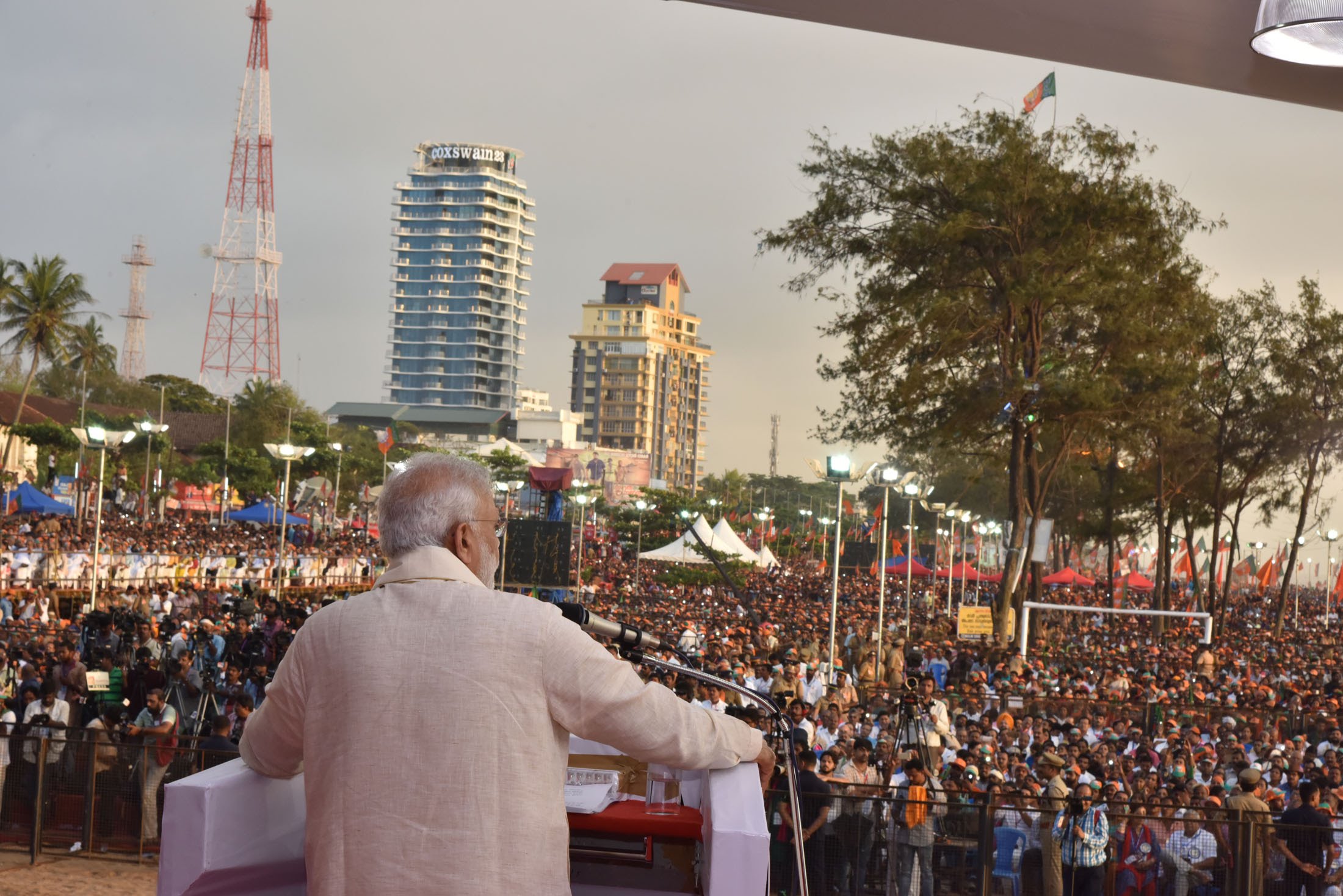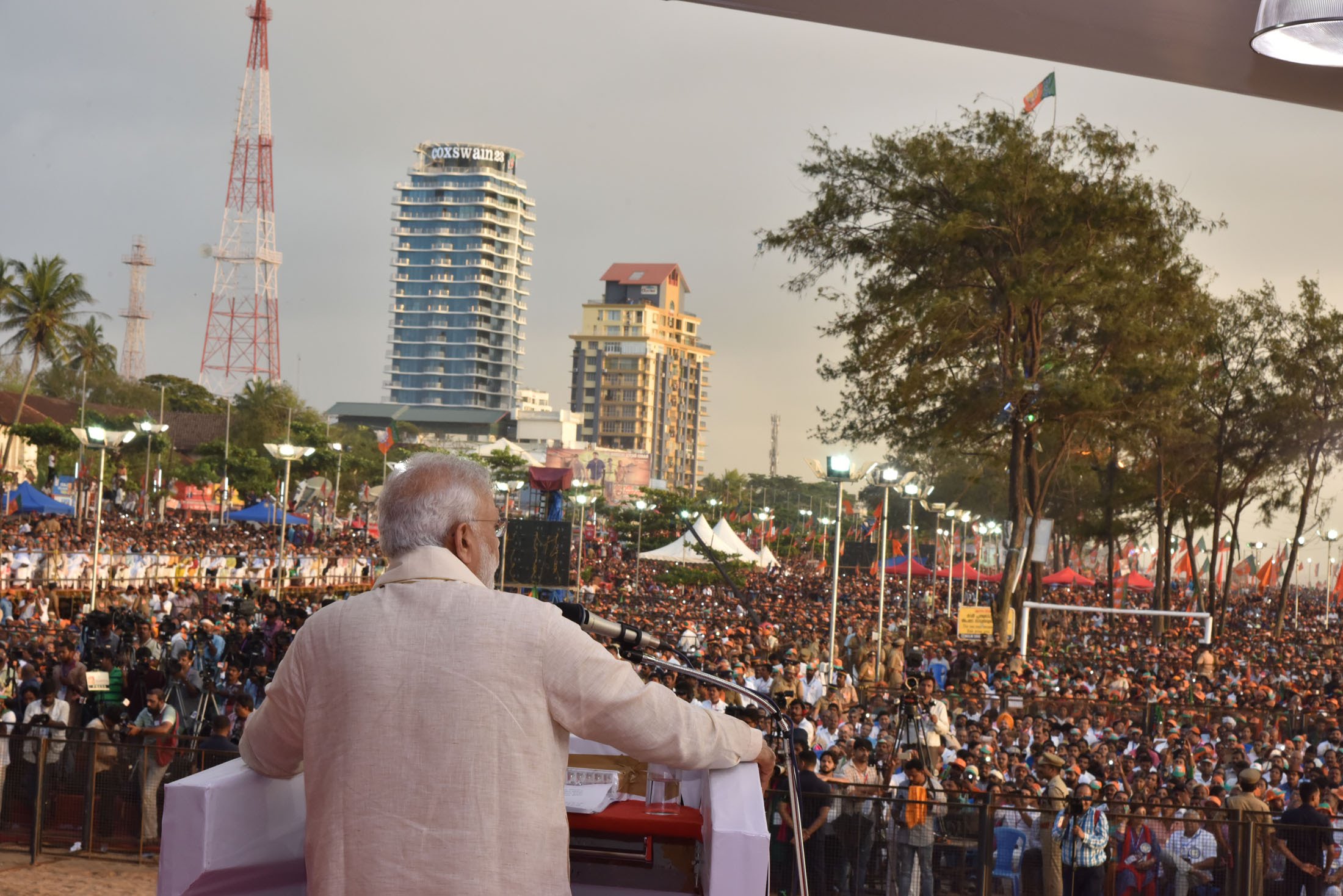 No big or successful step was anyway taken to bring back money from tax havens. Of course India is party to some international steps to curb some of the more shocking aspects of tax havens (whose number has actually grown) but these efforts are by and large guided and dominated by OECD countries and as some of these countries also benefit from tax havens , these steps cannot be considered adequate. If the government had started some new initiative in collaboration with several developing countries that would have been an achievement worth talking about but this has not happened.
If you take a look at the overall situation there has been a lot of talk on back money but then one need to ask where the signs of any significant achievements are. There are none.
The most unsettling step taken in the name of curbing black money was demonetization. By now it has become clear to any unbiased observer that this was an unmitigated disaster which failed to contribute anything to reducing black money while at the same time inflicting enormous distress on people. While reporting this distress more focus has been on people who died or faced other acute hardships while standing in bank queues for long hours, but even bigger was the crisis and distress of people with emergency medical situations who did not have new currency in hand and so could not arrange for treatment .
In fact the performance in unearthing black money within the country has been as weak as in bringing back black money from abroad.
The Modi Government tried to create a very clean image but all too soon corruption scams have started coming in one after another. In any case it takes time before scams start unraveling and we are likely to hear more about these in the days to come. High levels of corruption, particularly big-time scams, are likely wherever crony capitalism rules and we are in the high times of crony capitalism under this government.
One big achievement against corruption and in favor of transparency in the UPA days was the inaction of fairly good and strong Right to Information legislation but its implementation has suffered very badly under  the Modi government. The shocking recent cuts in the allocations for the Central Information Commission will worsen problems like unfilled senior posts and backlog of pending appeals in the Central Information Commission. The BJP had been so vociferous about Lokpal before coming into power but the record of its own government in this context has been pathetic. The legal provisions for protection of whistleblowers have also stagnated.
Employment generation was supposed to be another top priority but no amount of statistical jugglery can conceal the failure in providing jobs to people particularly youths. While this is a many-sided issue, the least that the government could have done was to not   disturb the mechanisms which were creating fairly good levels of employment in the informal sector. However government policies such as those relating to demonetization and GST caused such upheavals in the informal sector that a significant number of jobs were lost or the income earned from them was reduced. The much publicized skill improvement programs which were supposed to improve employment prospects of a very large number of youths have not really brought in any significant results yet.
 The labor codes being introduced are likely to undo some of the rights of workers won after long years of struggle and make their employment less secure than before. A significant achievement of the previous government was the Rural Employment Guarantee legislation but its implementation has been poor under the NDA government and wage rates have stagnated so that a significant source of employment in difficult times has been drying up.
Reducing pollution of Ganga River has been a huge priority for the Modi government and this has been publicized in a big way but even in this high priority area the actual achievements are not at all impressive. Absence of adequate water levels in critical reaches of the river and its tributaries, over-dependence on expensive and erratic sewage treatment plants and , as pointed out in CAG reports, lack of timely spending of allotted funds have been some of the problems in the government's efforts that have been pointed out from time.
---
ALSO READ  
---
However the actual failure of the government regarding rivers is a wider one. Despite evidence to the contrary, the government has put a firm faith in highly disruptive and expensive river-links programs which if implemented will unleash several serious problems, as pointed out by several leading experts in their statements against this massive project and its various sub-components. This is just one manifestation of the Modi government's lack of adequate comprehension of ecological issues leading to abandoning caution in clearing many controversial and environmentally disruptive projects several of which also displace a large number of people.
Hence it is clear that in the areas of its own stated and publicized priority the Modi government has either lagged behind or else has come up with controversial and disruptive ideas and projects.