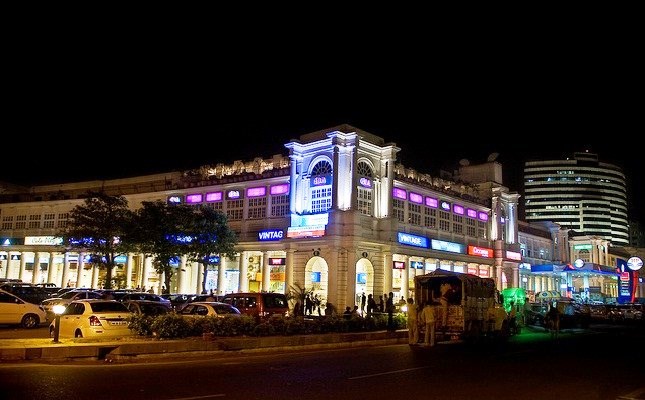 PERSPECTIVE
In this creative piece, the author has reflected on ways of seeing as he moves around the city.
Uttam a theater activist and writer situated in siliguri,West Bengal.
Possibly, I remain a wanderer; and it makes me move—and generally aimlessly. However, life is paradoxical. Even when there is no conscious design, you begin to see things that have deeper meanings. No method—yet, you are closer to truth! Yes, the temperature is rising; yet, in this scorching heat I take an umbrella, begin to walk, find an auto, and request the auto driver to take me to Connaught Place. He agrees.  
Mr.Prime Minister: power makes you lonely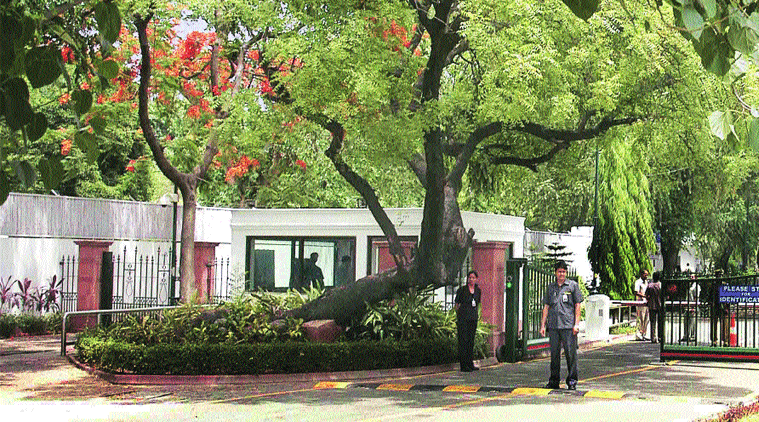 Yes, it is Delhi—my city, your city: the national capital with a blend of medieval and modern Indian history. My eyes keep observing things—running vehicles and flyovers, AC cars and street children begging, running and playing, and religious sites and fancy billboards. "Sir, here our Prime Minister Mr. Narendra Modi resides"', the auto driver shows me the place.  Well, I know that it is our Prime Minister's residence. Bu then, today something happens. As I see the brigade of army with alert eyes guarding the huge campus, and making it sure that no unwanted person can enter the castle, I begin to realize the extraordinary joy of freedom in my ordinariness. I move around aimlessly; I have no fear; I exist without 'security'. However, see the fate of the all-powerful Prime Minister. Fear surrounds his existence; he cannot move a single inch without security. He is lonely. Is it a strange paradox—power makes you fearful and lonely? At this moment I begin to appreciate my freedom—the joy of being ordinary, the ability to move around as I wish. The lightness of being makes me a free bird, and the Prime Minister's heavily guarded residence does not make any appeal to me. I see a prison in it. 
The world is a stage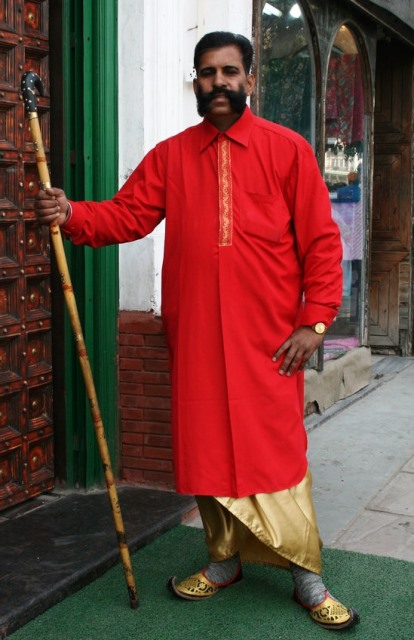 Time has passed. Yes, it is the old Regal cinema hall. I get down from the auto. Like the Metro cinema hall in Kolkata, Regal in Delhi has its beauty. It echoes the vibrations of the city. I love Connaught Place—its flow of people, its circles, its thrill. I begin to walk. Yes, it is a famous restaurant: Pind Baluchi. I have no intention to go there. However, something strikes my attention. I see a middle-aged man with a fancy dress—almost like a statue—opening the door of the restaurant for the visitors. I begin to think of all sorts of strange jobs people are compelled to do. In this 'performance' he has lost himself; he has reduced himself into a mere 'role': an 'ethnic symbol' to be looked at, decorated, and consumed by the urban middle class. Is it that many of us are also playing diverse 'roles' in the theatre of the absurd?  
Well, I must come to the Coffee House to relax myself. The smell of South Indian filter coffee is intoxicating; I love it. However, before that I decide to go to the Central Book Agency. I see newspapers, magazines and journals. No, I am not there to buy the stuff like India Today or Femina. Is there anything to read in these glossy pages? Instead, I choose Janata—a weekly magazine published from Bombay: struggling in this age of commerce to survive and retain its socialist ethos. Believe it, it is only Rs.5/. Good articles by Gandhians and socialists, by those noble souls who cannot bought by television channels.  
A cup of coffee and my search
Now I move towards the Coffee House. I love this place. It has no distinctive 'cultural'/'social' capital; it is simple and ordinary, and hence it is inclusive. I order a cup of hot coffee. I can sit here for hours; nobody would object. I am relaxed. I see old people in groups talking, laughing, and debating. Yes, there are some youngsters too. However, this place is refreshingly free from artificial armours. I tell myself: this space must exist; it should not be given to any corporate house; it should retain its public character.  I have already drunk a cup of coffee. I go to the counter, order yet another cup. I keep reading Janata—the magazine I have just bought from the Central News agency. The Coffee House becomes my learning space. The feeling is truly enchanting.  
The sun has set. I leave the Coffee House, move towards Janpath. The cops are reminding us: "You are under CCTV camera surveillance"; they are repeatedly announcing: "Be aware of strangers. Anyone can prove to be a thief, a terrorist". These words are ugly. I ask myself: Does it indicate the hollowness of our modern civilization? It is teaching us only one thing—suspect, suspect everybody; to trust is to be naïve; for the mythical security allow yourself to be an object of eternal surveillance. I begin to move faster. 
 No, I have to stop. Here is a bookshop. Starbuck, Mc Donalds, Adidas…that is normal. But then, a bookshop in the market place? Yes, its existence in this digital age arouses some hope. I pick up some books. What a great joy in touching the hard copies! Politics, philosophy, religion and best sellers: the shop attracts. Yes, even today some people come, see the books, and buy what they love to read. I search a magazine: Yes Osho. I do not find it. It does not matter. I see some other books and magazines. I feel good.
I come towards Bank of Baroda. I pass through a typical Indian bazar. Clothes, bags, perfume, stationaries and the continual chorus of bargaining; even in that noise there is some music. But where is he? The old man from Bihar with a calm/meditative face who used to sell papad? I am searching him. I do not find him. Is anyone searching him, missing him in this crowded market in the downtown of the city? I do not know. But I need to see him; I need to find him; I need to know the art of meditation in a market place—the art of dignified living amidst everyday struggle. I do not find him.
What has happened to him? Has he gone back to Bihar? Or is it something else? My body begins to tremble…