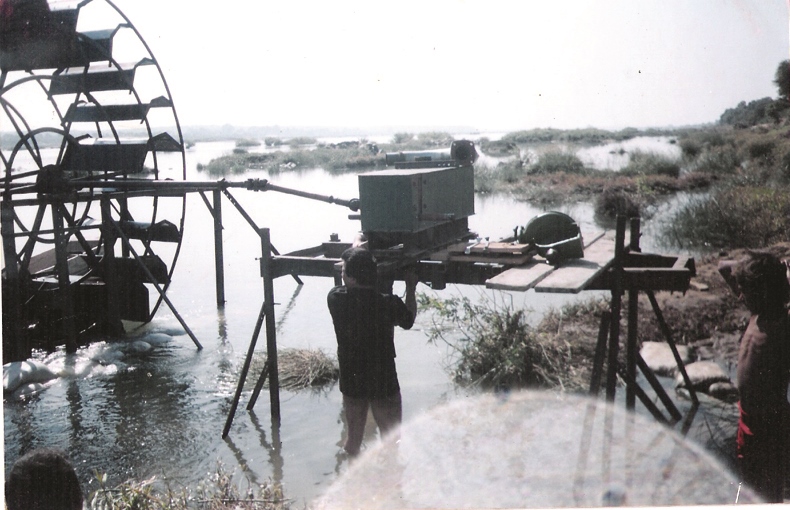 INNOVATION
---
The Mangal Turbine invented by a farmer in Uttar Pradesh did not receive adequate state attention despite its ability to reduce greenhouse emissions efficiently. By using the energy of flowing water in a stream, the Mangal Turbines enables lifting of water for irrigation/drinking purposes and also produces mechanical power that can be used for various other purposes.
Bharat Dogra  is a Senior journalist who has been involved with several social movements and initiatives.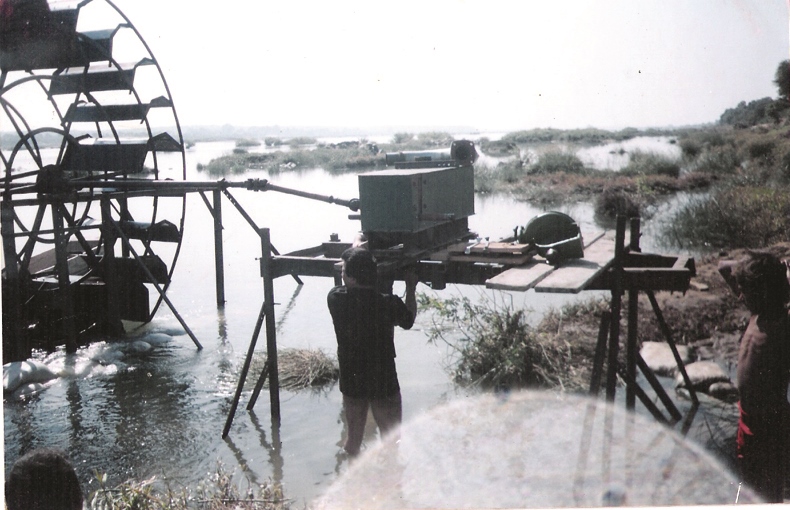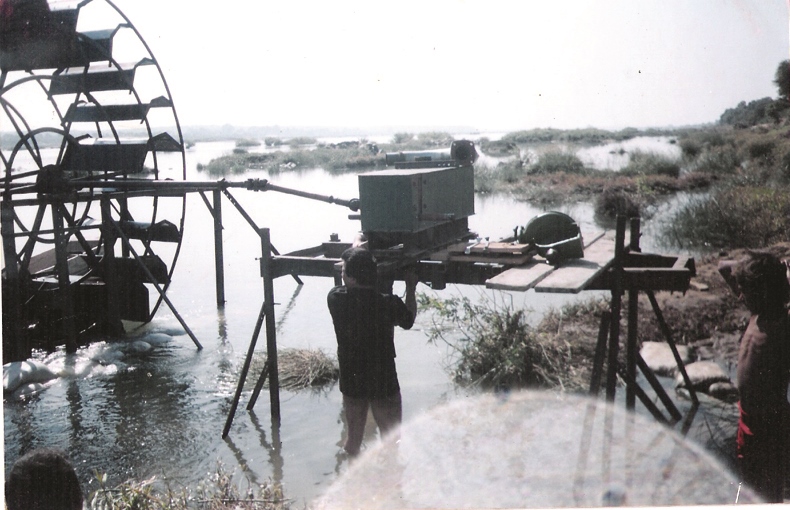 It is stated time and again by the government that innovations by farmers should be encouraged. But in India an innovation made by a farmer has been badly neglected despite the fact that-
It has been patented

It has been widely admired by very senior officials and scientists.

A committee of the union government has conducted its initial neglect and recommended its wide use,

It is capable of saving 335 tons of greenhouse gas emissions per unit, and

It is capable of reducing costs of farmers significantly.

It is capable of providing cheap and ecologically protective energy for promoting a range of agro-processing and other cottage industries in remote villages.
These, moreover, one only save of the reasons why the Mangal Turbine invented by a farmer Mangal Singh should get support leading to its wider use in India as well as in several other countries.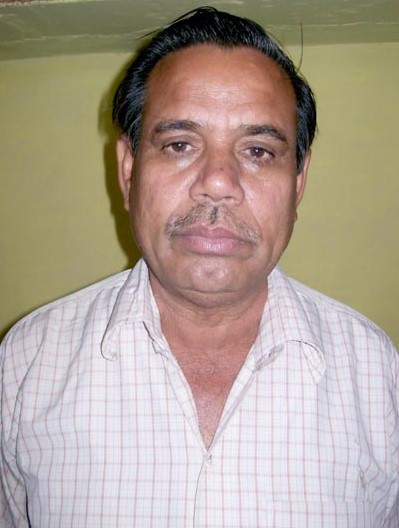 Mangal Singh is a farmer of Bhailoni Lodh village in Lalitpur district of Uttar Pradesh (Bundelkhand region). In his childhood he used to see the difficulties farmers had in arousing diesel for lifting water. When he grew up he invented a device which could assist in lifting water without using diesel or electricity.
This invention was named Mangal Turbine. It was first demonstrated in 1987. Mangal Singh was 40 at that time. Later it was patented as "Mangal Water Wheel Turbine Machine" (Patent No. 177190 dated 13-11-1997) as per Government of India gazette Notification dated 30th November, 1998.
This device was examined in detail by a committee approached by the Government of India (Ministry of Rural Development). The report of this committee is called Maithani Committee Report (2011), after the name of Dr. B.P. Maithani, a former director of the National Institute of Rural Development, who played the main role in preparing this report.
The Maithani report has explained the functioning of this device.
"There are several variants of the Mangal Turbine (M.T) but the standard device contains a water wheel of 2 meter diameter with 12 blades radially fixed to the rim. The shaft is coupled with a suitable gear box for stepping up of rotation to 1500-1800 rpm. The output shaft of the gear box is coupled on one end with a centrifugal pump for lifting water and the other end is mounted with a suitable pulley to operate any other machine like crusher, grinder etc. By using the energy of flowing water in a stream, Mangal Turbine enables lifting of water for irrigation/drinking purposes and also produces mechanical power that can be used for various other purposes.
At least two former Secretaries of the Rural Development Ministry (B.K. Sinha and S.R. Sankaran) were known to be admirers of Mangal Singh's efforts. B.K. Sinha has spoken widely about the great usefulness of M.T. Others who have admired and appreciated the M.T. include the Alternate Hydro Energy Centre IIT Roorkee, The Energy Research Institute (TERI) New Delhi, Dr. Punjab Singh, former Director IARI Delhi, Senior bureaucrats like Shri Kalika Prasad the then Commissioner Jhansi, Dr. Sarla Gopalan former Advisor Planning Commission New Delhi and Dr. R.S. Tolia former Director State Institute of Rural Development-Delhi and MC CAPART, Central Zone Lucknow.
B.K. Saha, former Chief Secretary, Govt. of Madhya Pradesh, has written about this device, "I made a detailed analysis of the economic viability of the 'Wheel' and its comparative advantage vis-a-vis alternative methods of pumping water from streams and small rivers for irrigation. The system is extremely cost effective even after taking into consideration the cost of the Stop Dam. Where the Stop Dam is already available the system is even more cost effective. Installation of this device is strongly recommended wherever there is flowing water in small streams by constructing a stop dam and installing one or two water wheels as designed and developed by Shri Mangal Singh. It saves on energy like electricity or diesel and is ecologically completely benign."
A report titled 'Problems and Potential of Bundelkhand with Special Reference to Water Resource Base' was prepared in 1998 by the Centre for Rural Development and Technology (CRDT) IIT Delhi and Vigyan Shikshan Kendra (VSK). This report examined MT carefully and recommended it for its great utility. This report said, "Most significant aspect is that the entire system designed by Mangal Singh is easily fabricated in the village itself, using available material and local workmanship. Besides, it requires minimal maintenance compared to other types, expertise for maintenance is available in the village itself."
"Thus, Mangal turbine would prove a boon for fulfilling the energy need of irrigation, agro processing etc. in the rural sector wherever low water head exists in the rivers/Nallah.
The Maithani Report says about Mangal Turbine, "it is undoubtedly unparalleled in its simplicity and utility. Its cost benefit cannot be restricted to the extent of area irrigated and increase in production and income on account of that. Its benefits are multiple and multidimensional."
The value of Mangal Singh's work has increased further in recent times as the need to curb fossil fuel consumption and the related greenhouse gas emissions has increased.
It has been estimated that if one unit of Mangal Turbine runs for 11 hours in a day, then it saves 44 litres of diesel in a day (on the basis of use of 4 liter diesel per hour by 25 HP diesel pump). Again assuming irrigation by MT on 190 days in a year, a single unit of MT can save 8360 liters (44×190) in a typical year. Over a lifetime of 15 years one unit of MT can potentially save 125400 liters (8360×15). In terms of greenhouse gas emissions (using assumption made in US Environment Protection Agency fact sheet) this works out to 335 tons.
This estimate by Dr. Jai Shankar Singh is made on the basis of the assumption that one unit of MT will lift water from a stream which is equivalent to 25 HP diesel pump set and irrigate a command area of 50 ha.
Dr. Sarla Gopalan, Advisor Planning Commission who visited the Mangal Turbine installation site near Mangal Singh's native village recommended after her visit.
"This is an excellent example of energy conservation and needs to be popularized for the benefit of the people in various other locations where the advantage of flowing water is available. It may be useful to consider the assistance of this organization apart from promoting this innovation through appropriate funding agencies. The Limca book of Records (2013) has states, "Mangal Singh of VPO Bhailoni Lodh, Bar, Dist. Lalitpur, U.P., patented a low cost, efficient turbine that needs no fuel to operate it. Called Mangal Singh Water Wheel Turbine Pump-cum-PTP it can harness the energy of flowing water to lift water for irrigation. The turbine operates in water of one metre height that can be achieved by creating low cost check dams. His innovation could help save millions of litres of diesel per year or equivalent electricity."
Civil Society, a leading and respected journal on development issues, has honored Mangal Singh worth its Hall of Fame Award. The Award was presented to Mangal Singh by eminent social activist Aruna Roy.
Due to widespread appreciation of his work, in the early state Mangal Singh started getting projects from the government and other friendly agencies. But he was also an anti-corruption and RTI (right to information) activist he started opposing corrupt official who wanted commissions from him to sanction the remaining parts of his project. This led to a long series of victimization and harassment of mangal Singh, leaving him a broken man.
In 2011 the Maithani Committee examined all aspects of this long and tragic episode and concluded.
"It will be clear from the above account that Shri Mangal Singh was harassed and harmed in the process of implementation of the project. This has happened not only in connection with the project under reference which was the last sanctioned by CAPART. It has happened in respect of all projects sanctioned by CAPART to Shri Mangal Singh earlier too."
Further this report said, "There is no case against Shri Mangal Singh who needs to be compensated for the loses suffered due to advisory role played by CAPART in all the projects sanctioned to him simply because he did not 'please' them! Or because he was from humble background and rural area or because he was an anti-corruption activist."
Despite this clear recommendation justice continued to be denied and he was recently in Delhi living in penury and debt in slum-like conditions to fight legal cases, helped only by the former Union Government (Rural Development) Secretary. B. K. Sinha.
Despite this terrible targeting of injustice to Mangal Singh, it is still not too late for the world to benefit from the genius of this farmer innovator Mangal Singh.
He should be immediately provided the best facilities for setting up at least 50 Mangal Turbines in various conditions and setting and also training young rural barefoot engineers in this work so that this technology can still spread to wherever it is neglected in various parts of the world.
[irp]
[irp]