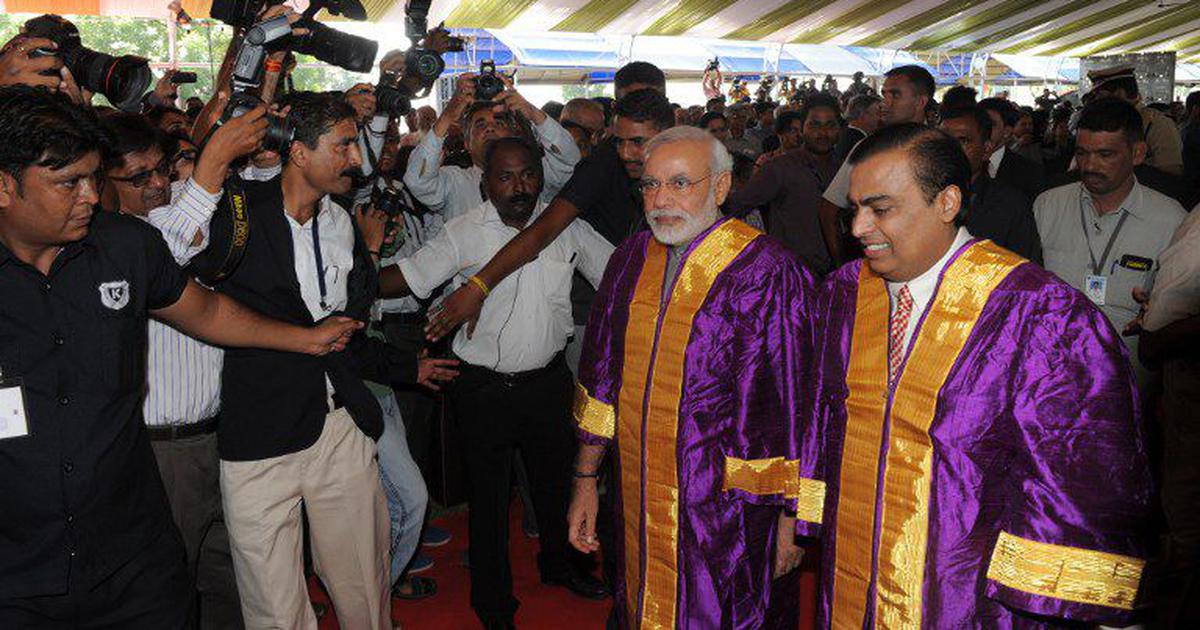 The recent controversy over the declaration of the yet-to-be established 'Jio-University' as an Institute of Eminence brings forth the need to understand what such a declaration implies and the roots of the present controversy.
Nivedita Dwivedi | The New Leam
---
---
The UGC (Institutes of Eminence Deemed to be Universities) Regulations, 2017, were notified in the Gazette on August 29, 2017. Recently, the not-yet-established Jio Institute, which has been selected as one of the 'Institutes of Eminence', qualifying itself in the green field category, has landed itself into some controversy.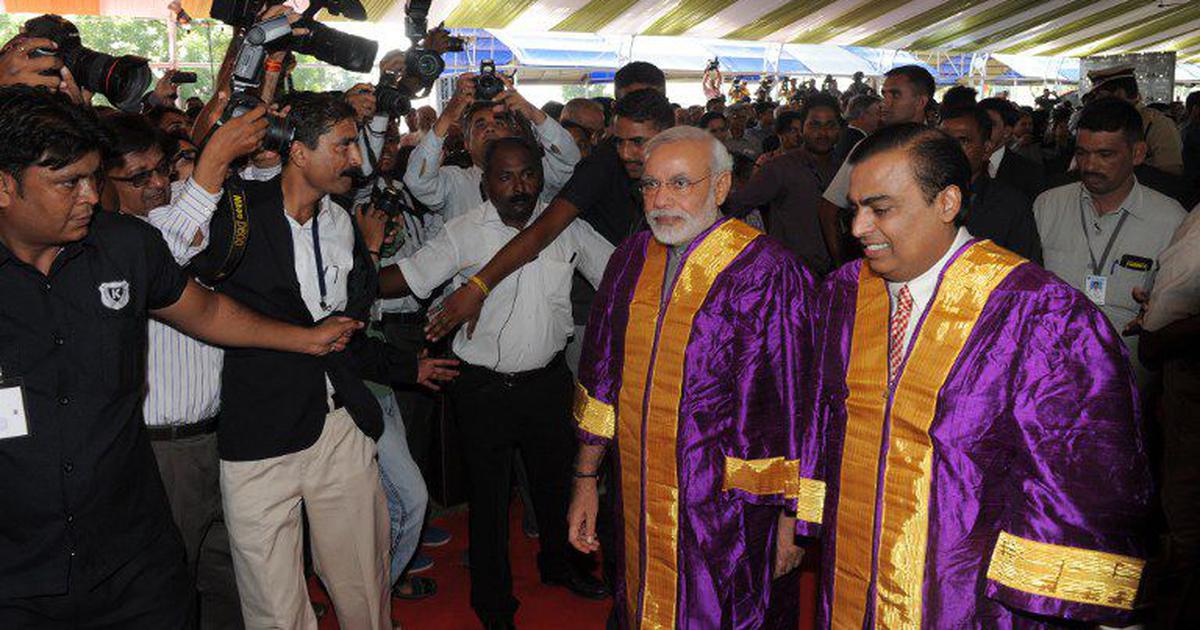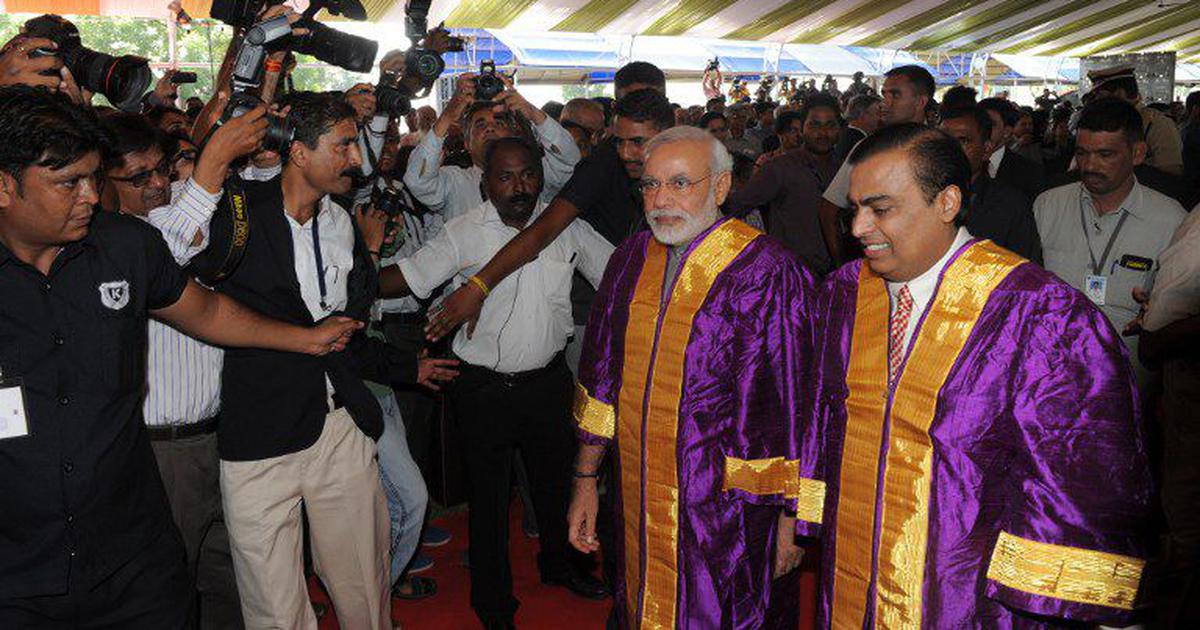 However, my purpose here is not to dwell on this controversy, but to discuss the 'Institutes of Eminence' concept in general.
The objectives of Institutes of Eminence deemed to be universities, as notified in the Gazette, are stated as follows:
To provide for higher education leading to excellence and innovations in such branches of knowledge as may be deemed fit at post-graduate, graduate and research degree levels and award degrees, diplomas and other academic distinctions;
To engage in areas of specialization to make distinctive contributions to the objectives of the university education system wherein the academic engagement is clearly distinguishable from programmes of an ordinary nature and is tuned to developing the capacity of the students and the researchers to compete in the global tertiary education marketplace through the acquisition and creation of advanced knowledge in those areas;


To provide for high quality teaching and research and for the advancement of knowledge and its dissemination through various research programmes undertaken in- house by substantial number of full time faculty and research scholars in diverse disciplines;

To pay special attention to teaching and research in unique and emerging areas of knowledge, including interdisciplinary areas, which are regarded as important for strategic needs of the country but are not being pursued by conventional or existing institutions so far, and award degrees, diplomas and other academic distinctions.

To aim to be rated internationally for its teaching and research as a top hundred Institution in the world over time.
Although some of the concepts listed as a part of the above objectives are not very clear to me, for instance, the meaning of 'programmes of an ordinary nature' or 'teaching and research in……regarded as important for strategic needs of the country….' etc., however, whatsoever may be the intentions behind by these objectives, there is a more fundamental question that is of concern to me.
[irp]
What is it among the above mentioned objectives that qualify them as fit for being the objectives of an 'Institute of Eminence'? Should the 'conventional or existing institutions' which are being made to offer 'ordinary programmes' not be striving for higher education that 'leads to excellence and innovations', or should they not be engaging in 'high quality teaching and research'? If one would go by the general aims and objectives of education, or higher education (as is the case here), these aims seem to be equally valid and relevant for all higher educational institutes.
The conception of these Regulations and the idea behind granting the status of 'Institutes of Eminence' to certain universities appears to assume that to achieve and maintain quality standards and attain excellence, universities need to have sufficient autonomy. As a result, one of the 'characteristics' of these universities, that has been notified is 'existence of academic, administrative and financial autonomy'. These universities have been granted all the above. They have been kept outside the existing regulatory framework in terms of setting of academic standards, deciding courses and curricula, or deciding on the fee structures.
One would thus feel that if provision of autonomy is a sine qua non for excellence and an assurance of quality, then why is it necessary to create only certain subset of institutes that will be allowed to move towards this excellence and try to meet these quality standards? What wrong has been committed by those other 'ordinary' institutes that they do-not deserve this opportunity?
This 'Institutes of Eminence' concept once again deepens the discriminatory character of our education system. It favors 'the few' to the neglect of 'the many'. The Government owned and controlled institutes that shall be selected as 'Institutes of Eminence' will also be infused with additional funds of Rs. 1000 crore each.
It would have been much more beneficial for 'the many' had this corpus been used for the physical upkeep and maintenance and improvement of academic standards of the 'ordinary' institutes. That is also the onus of the government and it cannot turn a blind eye towards it.
[irp posts="5709″ name="Educator Ambani, Samsung Mobile and Our Progress "]