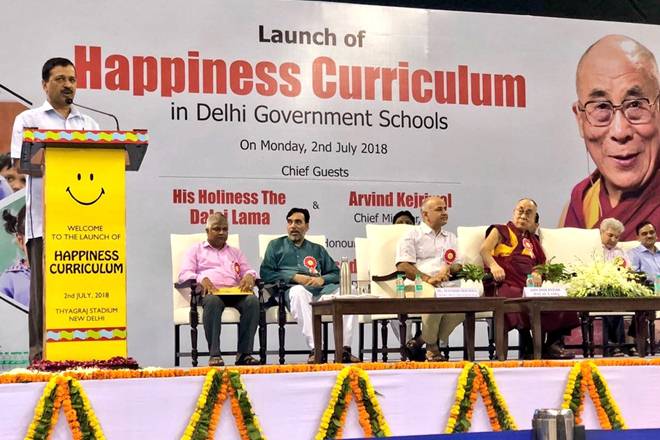 EDUCATION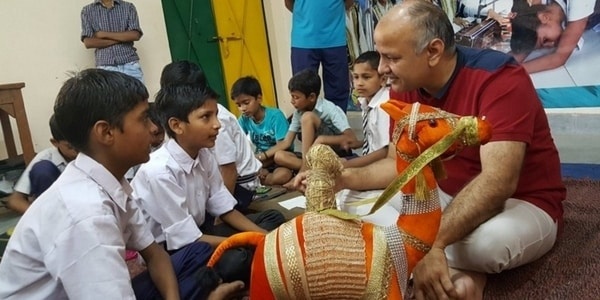 The school's atmosphere must create an ambiance of trust, freedom and nurturance and enable the child to look beyond the utility of marks. The recent 'Happiness Curriculum' can be a significant step towards that goal.
Mohammad Zafar is working in the field of science education in district Uttarkashi of Uttarakhand.
---
---
The Delhi government's decision to start a 'Happiness Curriculum' and 'happy hour' is a unique thing and a promising effort towards rejuvenating the education system. Especially in a scenario when we see that different thought groups run schools to nurture their particular ideologies or to make profits, and look at students as commodities to enhance the school's brand name.
 As we already know in a country like India the role of public education system becomes too important because our country has a huge inequitable gap in terms of populations. Aims of education and schooling are mainly important in nurturing constitutional values along with finding a good livelihood.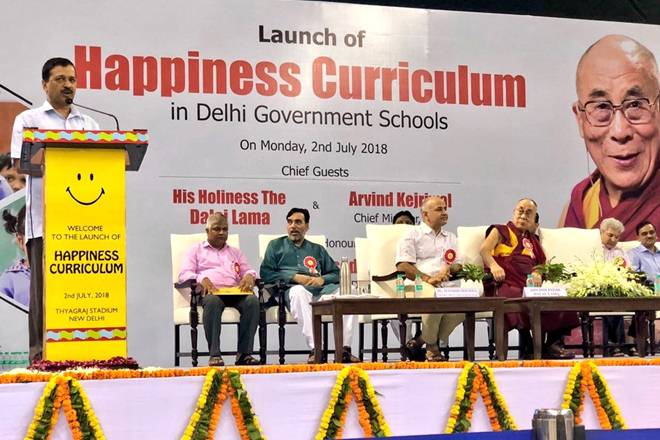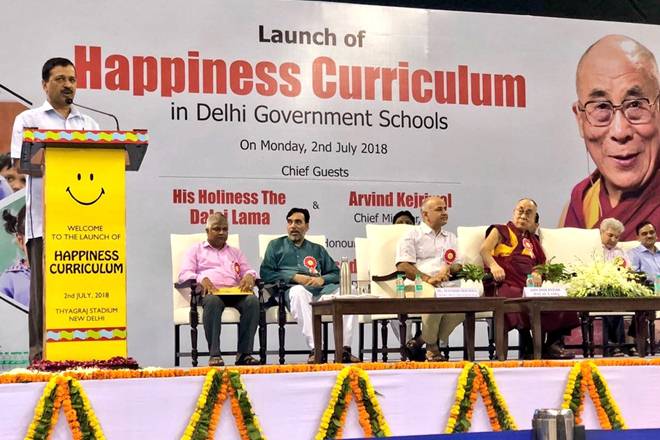 But we can see that now the aims of education have become secondary and the point of getting good livelihoods and earning become primary in the schools. Our textbooks nurture content crunching and schools are running behind the competitive exams which result in providing a better life to students in terms of livelihoods and earning. This scenario makes students products and their success and failures are just limited to their marks, percentages and success in competitive exams.
This has not only increased the burden of performance on students but also burden on parents. Coaching centers are  mushrooming, donation and management quotas, paper leaks and all are directly or indirectly linked with all these things which are right now dominant in the name of schooling.
So in between these circumstances if a government thinks about providing happiness hours to students ,it's a good initiative. We cannot say that it would be helpful in making good human beings as mentioned by its makers but we can appreciate the step as it at least seems to care about students and tries to reduce the burden of a highly mechanical process of schooling.
Things which can make this effort better are already well known and I am sure that makers of this step will take care of it. First of all making students happy should be the goal of all schools and all processes involved in the school. It's not like just mentioning some hour as happiness hours and adding some meditation and all will make students happy.
The processes are important in every step. Role of teachers becomes crucial in the schools to build a sustainable environment of happiness. As National Curriculum Framework 2005 suggests ,education should be a child centric thing and teacher would be a facilitator but in this step teachers should work together with kids as co-learners to enrich the atmosphere of sharing and learning.
They should work like Lakshmishankar of Giju Bhai Badheka's Diwaswapna who is ready to explore things with students naturally, to try to start new initiatives fearlessly. Their presence in schools should be like Tetsuyo Kuroyanagi's Totto-chan's head teacher Mr. Sosaku Kobayashi who used to interact with each kid and concerned about their issues. He was too sensitive towards students and knew enough to think about needs of different kids. In addition to this, teachers should be ready to be a sincere listener with kids, a clown to make them laugh sometimes, a storyteller to engage them, and many more characters are needed in schools to make students comfortable.
I gave examples of these two characters from two extremely important books in terms of schools and education. These two and many other such books give us critical points to think really about education and to make school a place where students come happily automatically. The differences between school and home are too visible in our schools so reducing that gap is also important. For example in a school when me and my friend interacted with students about differences of school and home, they said here we ask for going to drink water and to use washrooms but in home we can go freely. So such practices in the name of discipline clearly differentiate home or playground with school. Without freedom happiness won't come even if it comes it would be a half cooked meal.
Any such efforts need lot of work in terms of planning and preparation for teachers. As we know that teachers also come from a society which is running behind marks, percentages and better job options so the justification towards competition and all would be there in teachers. Reducing examination can be a good option but the will and trust towards really aligned goal with constitutional aims of education needs continuous and step by step efforts.
[irp]
Otherwise we have seen that what we have done with the concepts of activity based teaching, science fairs, experiments and Continuous & Comprehensive Evaluation (CCE). In activity based teaching I personally found many examples in schools and sessions where activity part was dominant without any rich discussion and exploration related to the concept involved in the activity. Similarly our science, Maths or Social Science fairs are like presenting models made by a professional from Market and experiments in the name of just verification of known thing from laboratory manuals. In a school's math fair the person who trained students on the activities for demonstration was shouting on students when they were struggling to give answers prepared for stalls. The whole concept of activity based teaching and role of Fairs and exploration was superficial there.
Similarly happened with CCE, teachers and officials made this extremely beautiful concept as just tool of checking and managing box-files, to filling data on monthly basis, taking exams in much more short durations like one month, etc. We all ran behind nurturing the abilities and capabilities of particular age groups and used it in a mechanical way. We never noticed the core of CCE; its role in reducing the hierarchical dominance of subjects over the so called "Co-curricular activities" or to knowing more about students and their needs specifically.
Right now it would not be good to judge such efforts but the only worry is that a different and positive initiative taken by a government should not face fate like other good policies. To make kids happy teachers and all school staff should come together, schools atmosphere should enhance accessibility, trust and freedom. Teachers should know deeply about each and every student and should be sensitive towards their emotional needs like a friend to make whole process of happiness. The most important thing is that there is a need to look teaching beyond a profession only.