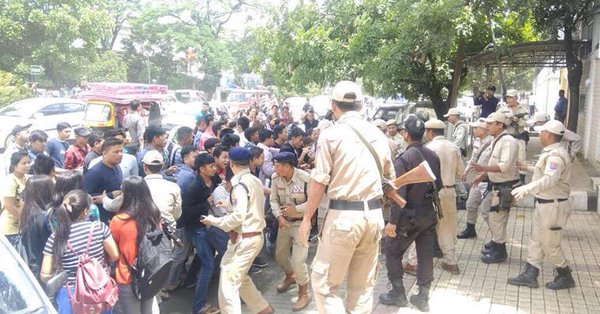 MANIPUR
The Manipur University Students Union (MUSU) is demanding the resignation of V-C Adya Prasad over allegations of bad governance of the university. The university is under lockdown since May 30 with no negotiation between students and the administration.
The New Leam Staff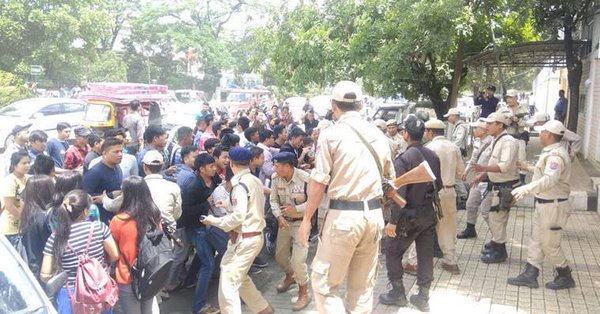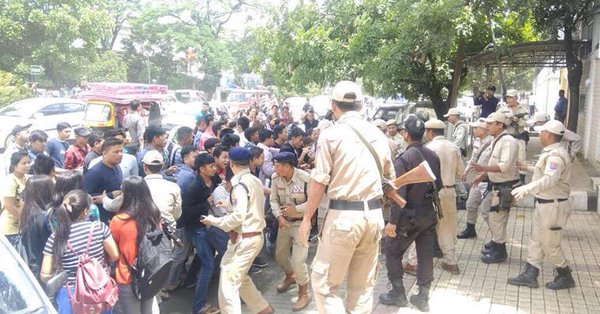 The Manipur University is demanding the resignation of the Vice-Chancellor's and to make their demands heard all the deans and 28 heads of departments at the university have resigned.
The agitation is being led by Manipur University Students' Union (MUSU) since May 30.  The students have been demanding V-C Professor Adya Prasad Pandey's resignation due to several charges of administrative negligence and improper management of the university.
Pandey asserted that the allegations are false and refused to resign.
The strike at the university has led to it being shut down for over a month now.
The protest has gained momentum with the resignations of deans and HODs. The MUSU has locked down all departments and buildings as a part of the protest.
The activities at the university such as the admissions for postgraduate courses and verification of certificates, declaration of undergraduate results are being impacted.
The Manipur University Teachers' Association (MUTA) which is taking part in the  protest has alleged that the V-C takes frequent leaves without notifying exact date of his return, delays the process of interviews for promotion of faculty members and fails to arrange interviews for fresh appointments, and has made unclaimed purchases on behalf of the university.
Dismissing the allegations, Pandey said  that the allegations imposed upon him did not have any ground and he would not resign.
Pandey is a former HOD of Economics at Banaras Hindu University. He alleged that the protesters "pressured" the deans and HODs to resign.
In a statement issued on Sunday, the V-C appealed to the students, teachers and non-teaching staff to follow the code of the conduct and to abstain from unlawful acts. He added that he was in constant touch with Manipur CM N Biren Singh and Governor Najma Heptulla to resolve the issue.
A team had been constituted by the opposition Congress and it had presented a fact-finding report on the situation to the President on July 3. "The team went to the university and met all stakeholders. We have recommended that there must be a dialogue with all stakeholders to resolve the issue and failing that, the removal of the V-C is only way out," said former deputy CM and chairman of the committee Gaikhangam Gangmei.
It is hoped that the deadlock that has been going on in the university for the last many days is solved and the normal running of the university is taken up. The allegations against the V-C must be addressed and a dialogue between the teachers, students and the administration must take place in order to address the issue and resolve the crisis.
---