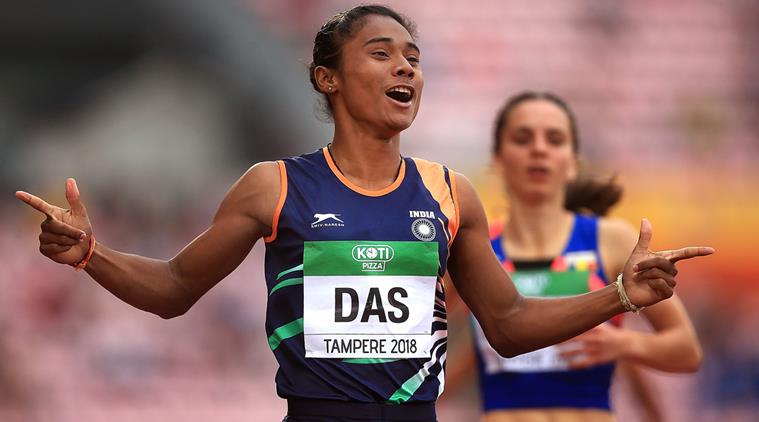 INSPIRING
---
The story of Hima Das is inspirational as it reminds us of the immense possibilities that are undiscovered in India's remote villages. Her story is special given her ordinary circumstances and the tremendous courage that she showed to transcend all boundaries.
Editorial Team 
---
---
Hima Das is everywhere in news after she won a gold for India in the under twenty category at the IAAF Championship in 400 meter sprint race category in Tampere.  The girl comes from a humble background in Assam and experienced a lot of hardships to make it till here. It is fascinating to know her story and the days of her struggle in the context of her achievements.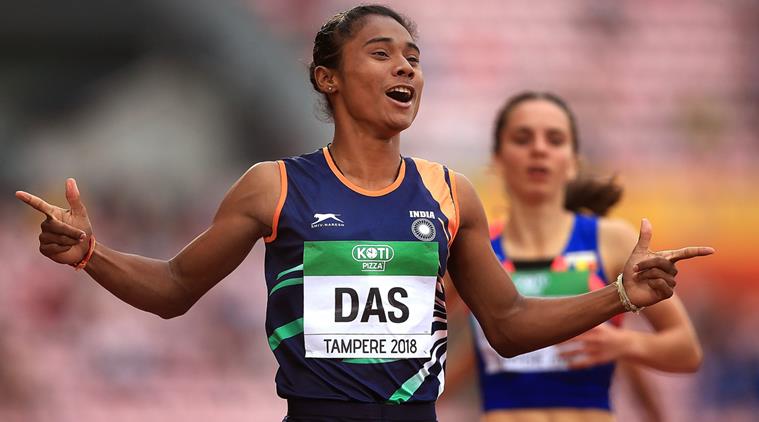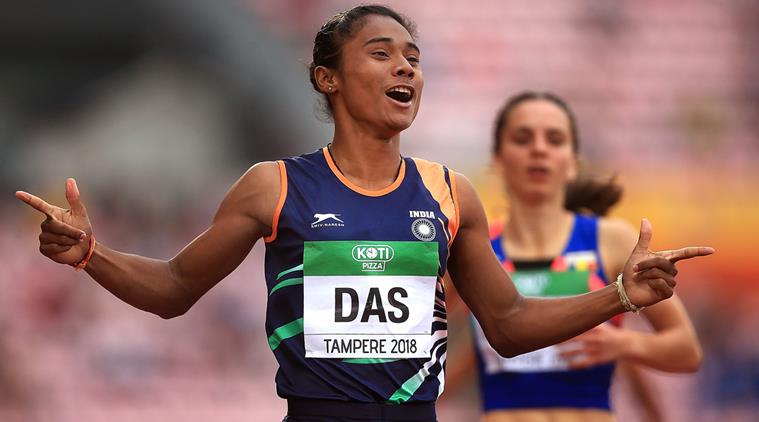 Hima Das grew up in Kandulmari village, 140 kms away from Guwahati.  She grew up in a joint family of farmers. From a young age, she loved to play football, participated in all sports events in her village school, worked along with other women of the village to break down liquor shops and championed the cause of girl's education in her village.
Her teachers say that she always had the spark of excelling in life and she was confident that with sustained initiative she would be able to do well in life. She helped her parents in the farm, rode the tractor, played football, studied and also stood up for issues that bothered people in the village.
Her father Gutsy Das is a rice farmer who was always very condiment of his daughter's talents and knew inside that she could make it big in her life.
In 2011 she was noticed by a teacher named Shams-ul- Haq who visited Sarvodaya Navodaya Vidyalaya where she studied. She observed her aspirations and the hard work that she put into her initiatives. She felt that if Hima Das was given adequate support and training, she would excel in sports.
In nearly a year, she turned into a district champion but took almost two years to reach the state-level competition. In 2016, she won the 100 meters race at the state championships and later made it to the finals of Junior Athletics Championship, Coimbatore in the absence of any training. Nipun Das a sports trainer in Guwahati helped her shift to Guwahati to get proper coaching and he even paid for her stay in Guwahati until the government sponsors arrived.
When Hima arrived at the Guwahati Sports Academy she did not have proper shoes and she had never seen a synthetic field in her life.  She received sound training and her racing in 400 m category began from there.
The story of Hima Das is a story of how dreams have the potential to go beyond boundaries. She did not have proper shoes, didn't have training, had not seen a professional coach or field and came from a humble background but what she did not lack is the extensive talent and immense courage to fulfil her aspirations.
It is important to go back to the roots that made Hima Das the iconic sports star that we know her as today, to revere her for all the struggles and hardships that she went through to achieve what she did.  
It is also significant to acknowledge that there are hundreds of talented girls and boys in India's multiple states who await training and recognition, government support and people's love to make it big in fields not just related to sports but to the various domains of human activity.