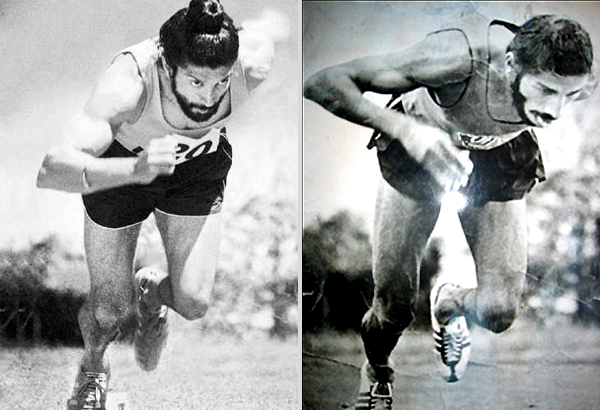 WONDER
Farhan Akhtar recently brought to the attention of the entire nation a blunder in a Bengali textbook where his own image from the Milkha Singh biopic in which he acted, was published in a section on the legendary sportsman instead of an original image of Milkha Singh.
The New Leam Staff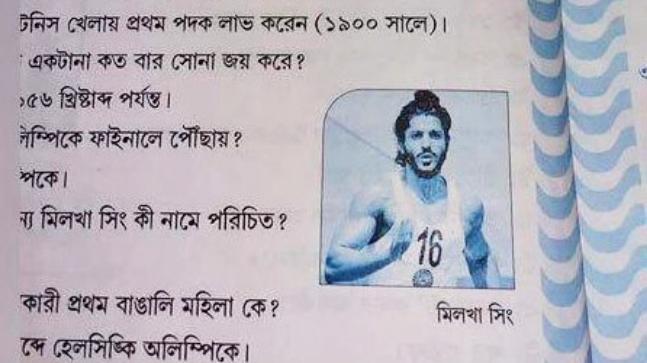 Actor-director Farhan Akhtar recently pointed out to a massive mistake in a West Bengal textbook. The actor took the social media to gather the attention of the important stakeholders in the state's education ministry and wants them to take urgent steps to correct the blunder.
Farhan Akhtar brought to the attention of state authorities and the general public that a West Bengal textbook carried Farhan Akhtar's photo from  the film 'Bhaag Milkha Bhaag' where he played the character of legendary sprinter Milkha Singh instead of an original photograph of the great sportsman. It is amusing to see that such a blunder escaped the eyes of the publishers and nobody brought it to their attention in the state before Farhan Akhtar's tweet.
Trinamool Congress leader Derek O'Brien wrote that neither was the textbook used in government schools and nor was it published under government supervision, however he has committed to take the matter ahead with the publisher and get the mistake rectified.  
Farhan Akhtar had posted the picture of himself from the textbook where the line under the picture said that it was a photo of Milkha Singh. It is ironic that in a nation like India where educations continuous to be an empowering force for the millions, such glaring errors go unchanged. What is surprising is that the publishers of the book, so far did not have the management to rectify the massive error that they had committed.  
At one level it is sad and reflective of the decline in the educational machinery of the nation, where fact-checking and thorough proof reading are often denied adequate importance and thus blunders of this kind find their way into our textbooks.
What is also important for us to understand is that in a society like ours where the media and the market seduce us all the time, often people confuse the 'virtual' for the 'real' and this is perhaps what has just happened.
More people know Priyanka Chopra than Mary Com, Farhan Aakhtar more than Milkha Singh, Ajay Devgan more than Bhagat Singh- the bombardemnet of the market, the media and the glamour industry have often ended up making our own sensibilities very blunt. It is an urgent requirement for the state to rectify the mistake and for us to rethink our relationship to the real before we embrace the virtual.