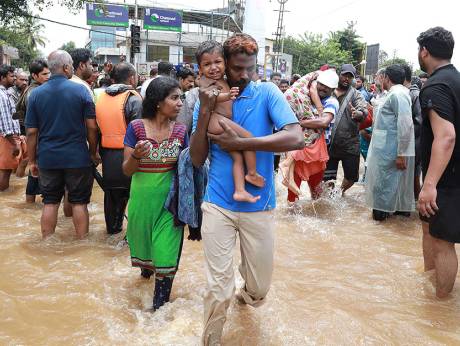 KERALA FLOOD
The rains may have subsided in Kerala but the rescue operations are still underway. The way that the community and the nation have come together in the Kerala crisis reminds us of the significance of collective action in adverse situations.
The New Leam Staff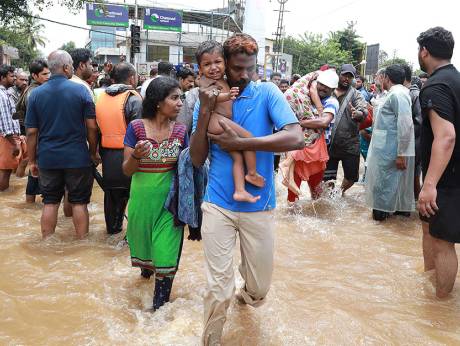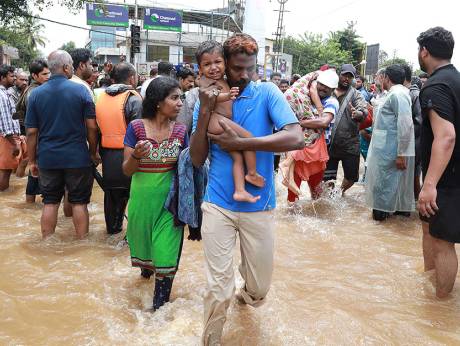 The intensity of rains in Kerala has reduced in the last two days as the rescue operations continue in full swing. The state of Kerala has been witnessing unprecedented rainfall over the last twelve days. The entire state has been flooded and thousands of people have lost not only their property and belongings but their lives have been forever changed by the situation. The flood situation is so bad in Kerala that though the official records say that the number of people who have died is 239 and the number of people who have taken to rescue camps in 7,000- it is believed that it only after the flood complete recede that the real estimation can be made.
Thousands of defence force personnel, National Disaster Response Force (NDRF) and paramilitary forces were employed in rescue and relief operations with the support of dozens of helicopters, aircraft, and motorboats and these operations will continue till the situation becomes normal stated several high level officials.
The local community members too including ordinary fishermen in the state have participated in large numbers in the reuse operations.
Several tons of food and water have also been reaching to Kerala for the victims who are stranded on rooftops of houses and buildings in hunger and thirst. Several civic bodies and non-governmental organisations have raised funds, money and food for those suffering in Kerala. The PM on Sunday announced a fund of 500 crore to Kerala for the floods.
A train that is carrying 14,00,000 litres of water and a navy ship  that is carrying with it 800,000 litres of water will reach Kerala by Monday .It is also expected that more than 50,000 metric tonnes of food grains have been distributed to flood victims and there are more supplies that are underway to Kerala.
Arrangements are being made to airlift 100 metric tonnes of pulses by Monday and more are being sent by train. It is fascinating to see how the entire nation has come together to help the victims at Kerala. The amount of destruction that has taken place in Kerala is immense but the way that members of the community have reached to them is immense. We urge all individuals to come forward and donate generously to the cause of Kerala.