SPECIAL ESSAY
In this remarkably sensitive piece written with the flavour of sociological sensibility and philosophic depth, Professor Avijit Pathak narrates the illuminating stories the river whispers into his ears.
Avijit Pathak is a Professor of Sociology at JNU, New Delhi. 
---
Ganga, why do you flow?
The spread is immense and 
subjects on both banks are in turmoil.
Always quietly O Ganga, Ganga why do you flow?
Morality stands destroyed, humanity stands corrupted.
Why do you flow shamelessly?
                                                                         –  Bhupen Hazarika
[dropcap]T[/dropcap]here is something magical about a flowing river. As you sit near it and feel its vibrations, you begin to see temporality and eternity: the continuity of the flow amidst all that is fleeting. I often hear its call; I cannot resist; I approach the river. And at times, I feel the river is watching–watching silently the rise and fall of civilizations, life and death, and the continual play of pain, longing and celebration. I often visit Haridwar and Rishikesh – not like a typical tourist to consume the place, and see the declared 'spots' tourist guides talk about. I sit near the river for hours: I move around; I see people; and again in late night when I approach the river I feel it is whispering into my ears; it has watched everything; it begins to tell me the stories of life.
Is it only about longing and celebration? 
Haridwar. The river is flowing. And I see the never-ending procession of people–poor and rich, subaltern and middle class, beggars and sadhus, priests and devotees. They take bathe; I see the abundance of joy and laughter in their merger with the river; its flow, it seems, releases tensions; it heals. Some perform pujas, death rituals, and offer homage to their ancestors. Some offer food to the poor and the destitute; some meet the babas (with almost naked bodies covered with ashes they look esoteric–a typical Discovery Channel material) sitting under the age-old trees, and people love to eat samosa, kachouri, rabri, jalebi and lassi.
Yes, there seems to be celebration all around. To move around the ghats of Haridwar, to walk through its streets and narrow lanes is to feel the mood of festivity all around. And it is amazing that this celebration transcends class/caste barriers. Not everyone can manage to stay in a hotel. Even dharamshalas cannot accommodate everyone. I see people in groups and extended families taking refuge near the ghats, cooking roti, dal and sabji, and celebrating every moment. The act of buying all sorts of things–from red sindur to utensils–in a reasonable price, or the ecstasy of coming together(I happen to meet a group of Marathi people–poor, yet immensely jubilant–celebrating the moment; in their laughter I see joy and innocence), and taking bathe in the river. Haridwar, it seems, is inseparable from celebration, despite pain, misery, hunger and death.
Is there a longing in this celebration? Does it speak something about everyday Hinduism? Well, I love the spirit of festivity in religiosity (Why should we think that with a sense of eternal mourning we have to renounce life and communicate with God? Why can't the divine be approached through the celebration of life?), and accept that a purely meditative Vedantic quest need not be the only form of religious practice, and ordinary people-especially the subaltern and the marginalized – often articulate their religiosity through all sorts of rituals, mandir darshan and collective ecstasy . Yet, amidst this celebration, something haunts me. I ask the river: Don't you see the burden of ritualism, or the corruption of the priest craft? Don't you see that in the name of offering puja to you, they damage you, they hurt you?  Yes, the river whispers once again. I get it. The river watches this turmoil, this cultural/psychic pollution. Yes, the river is life; the river is the eternal mother nurturing the civilization. To take bathe in the river is to merge with the mother. It should not be reduced into mere physical bathe; it is essentially a process of spiritual cleansing, a moment of humility, love and surrender.
However, the burden of ritualism transforms everything into its opposite. As the priests cause fear, and an industry grows out of this fear, a bathe in the river often degenerates into an act causing damage to it. As plastic, soap, detergent and endless puja stuff are thrown into the river, it sheds tears. I put my ears into the river. I feel it is crying, even when the priests are offering arti to it , and reducing it into a tourism spectacle.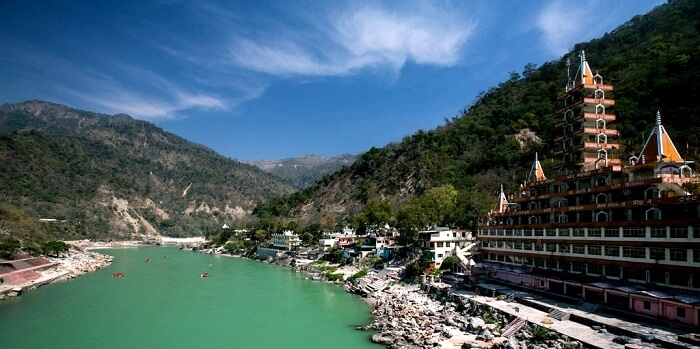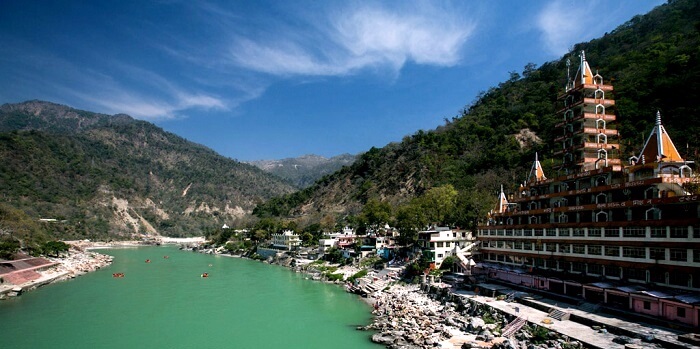 Rishikesh: Yes, the river is beautiful. What a magnificent journey it has undertaken -from Gomukh to Rishikesh! I cross Laxmanjhola. I see not just Indians; here at Rishikesh you find Europeans and Americans roaming around, staying for a considerable amount of time, sitting near the river, reading books and enjoying diverse forms of cuisine. Is it a longing for something deep and profound that brings them here? Is it a kind of existential emptiness caused by the West's hyper-modernity that transforms them into the seekers striving for inner fulfillment? Possibly, there is no simple and singular answer to this question. I witness many things simultaneously. Yes, there are seekers; there are wanderers trying to find ancient 'Indian philosophy'; and there are 'tourists' looking at India with a gaze that indicates surprise, thrill and at the same time an act of 'othering' the Orient. However, as I see the blooming market of 'yoga centres', 'ayurvedic massages' and 'brand' yogis promising Enlightenment, I pass through an annoying experience.
From Haridwar's subaltern religiosity to Risikesh's 'spiritual tourism': is the river watching, and trying to speak something?
Once again I approach the river, and this time I hear its subtle message: neither the priest craft nor the market can take you to the realm of inner treasure; just flow like me without any burden, and merge into the ocean, and you would find the treasure within–the oceanic vastness.
Pain and redemption
Move around the ghats of Haridwar; it is difficult not to feel deep pain–the smell of death: bodies decaying with leprosy; beggars surviving with the last desire that someone would offer them food; abandoned old people (looking like sadhus) walking continually, and looking at you with some hope–maybe longing for a cup of hot tea or a piece of samosa. A place of 'salvation' is also a place of pain, misery and exploitation–the darker side of the complex reality. Is it that life and death, celebration and silent tears coexist at Haridwar? Does the river absorb everything? Yet, amid this pain -latent as well as manifest, I see the spark of struggle and joy, or creativity in a mundane sphere.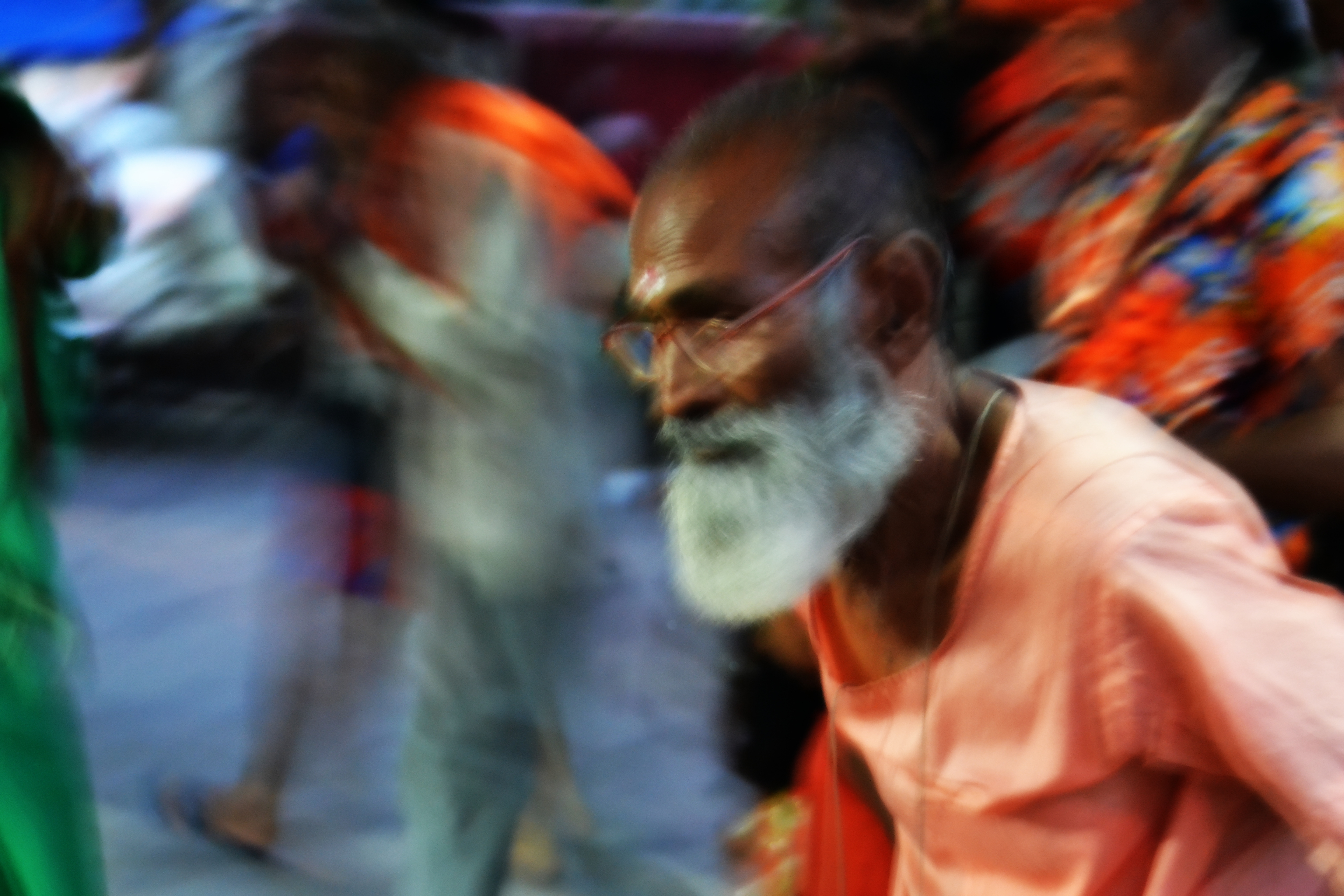 I have seen him many times near the Vishnu ghat. Here is an old man–visually challenged, sitting under a tree, and creating music touching the soul. He doesn't beg, even though at times people stop for a while, and put some money in a container he carries with him. In his music there is pain and struggle, death and longing. The vibrations of the music begin to flow with the river. I see young boys from rural Bengal working day and night in what is known as a chain of 'Dada Boudi hotels' ( brother and sister-in-law hotels) catering primarily to Bengali tourists and pilgrims; with their torn clothes and exhausted faces they remind you of the other story beneath the celebration. They have lost their childhood; they have lost the connectedness with their home; they are migrant labours making it possible for the devotees and pilgrims to eat. Yet, despite this servitude, I see smile in their faces. "Uncle, please take some more sabji", as a boy in one such hotel persuades me with love and innocence to eat more, something happens to me. I realize the extraordinary power of the human spirit; even his harsh life at Haridwar has not yet been able to deprive him of the non-utilitarian aspect of his being, his 'surplus'.
I move around. I come to the German Bakery at Risikesh. I order fruit salad. I have already bought a  Thich Nhat Hanh book. I feel the cosmopolitanism of the restaurant. I see the river; I look at the flow of people crossing Laxmanjhola, and then the clouds come, and embrace the distant mountains, and in that magical play of nature I find the ecstasy of the divine. The book in my hand acquires a new meaning. However, at this very moment, I feel a sense of anxiety haunting me. At Haridwar, I saw the gang of Shiva devotees–young and restless with raw energy taking to drugs, wearing saffron T- shirts revealing the pictures of Shiva and a couple pf leading figures of the ruling establishment, storing  'holy' water from the river, and undertaking a journey . A traditional act of pilgrimage or kanwar is reduced into a manifestation of some sort of lumpenism filled with raw youth energy and political engineering. In this 'religious act' I see the mob mentality: a force that can be misdirected, and used for what we are witnessing these days–lynching, violence, and everything in the name of 'Hindu pride'. It is frightening.
Yet, I do not give up. As I leave Rishikesh, I look at the river once again. I tell myself: I have to approach the river time and again to hear its stories–the stories it collects as a silent observer.