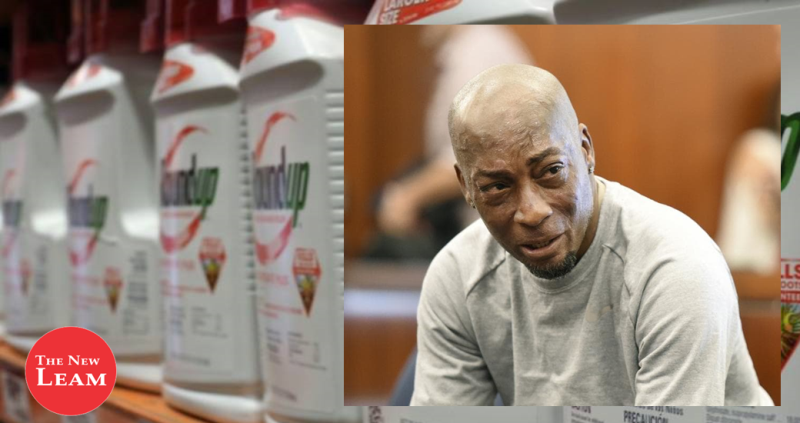 Hazardous chemicals in food impact our health adversely giving birth to numerous diseases. Mosanto, a food company in US is under scrutiny for putting to risk the lives of hundreds of customers.
Bharat Dogra is a freelance journalist who has been involved with several social movements and initiatives.
---
---
[dropcap]I[/dropcap]n a landmark judgment, a California jury directed the giant chemical and GM (genetically modified) food company Monsanto to pay nearly $290 million to a  person who had developed blood cell cancer substantially due to exposure to the company's glyphosate herbicides Roundup and RangerPro.
The jury found unanimously that the company acted with 'malice' and failed to warn Dewayne Johnson, who had been spraying these herbicides regularly in the course of his work as a groundskeeper in schools, that its products may cause cancer.
The jury verdict was helped by earlier research of the International Agency for Research on Cancer –linked to the World Health Organization-which classified glyphosate as a probable carcinogen.
Evidence against the high health hazards of glyphosate had been accumulating from several places, and there are several campaigns against it by health and environment activists as well as concerned citizens. This verdict is also being seen as a boost for the campaign against the serious health hazards of GM crops, as the spread of several GM varieties has been closely tied to the large-scale use of glyphosate herbicides. Above all it is a big vindication of the serious concerns which have been building up among worried scientists as well as activists regarding the very rapid spread of very dangerous chemicals ( including herbicides, insecticides, pesticides etc.) in recent times, particularly in agriculture, horticulture, maintenance of lawns, gardens and related activities. As the lawyer for Monsanto himself described Glyphosate as the most widely used herbicide the extent of the health hazards that have existed due the exposure to this alone can be well imagined.
Zen Honeycutt, executive director of Moms across America, said soon after the jury verdict that it is a win for all of humanity and all life on earth. As is evident from this case, a herbicide linked to cancer has been widely used in maintaining grounds in schools .So in future the use of such dangerous chemicals in places where children play or exercise or eat their food should be strictly banned.
In fact there is a strong case for complete ban on glyphosate and steps for this have already been initiated in some countries and to a lesser extent in India. Now with the availability of new finding these steps should be pursued with renewed vigor. In the course of this trial it was shown that the research findings on safety ghostwritten by Monsanto were later attributed to academics. While instances of such dishonest research have also been recorded in the past, now these are clearer than before and hence the case for a ban is also stronger.
At present this dangerous herbicide is used quite widely but there are already indications that the efforts to ban it are likely to be stepped up after the jury verdict in the Johnson case. Brune Poirson, the Minister for ecological transition in France, welcomed this verdict as a historic decision. He added that this validated President Marcon's push to ban glyphosate use within three years."
Robert F. Kennedy, environmental lawyer and son of the famous Senator, was a member of the team that fought the case on behalf of Johnson against Monsanto. He said after the verdict, "The jury sent a message to Monsanto boardroom that they have to change the way they do business. You not only see people injured, you see the corruption of public officials, capture of agencies that are supposed to protect us from pollution and the falsification of science."
Non-Hodgkin's Lymphoma—this is the name of the cancer that affects white blood cells and which ruined the life of Johnson at a young age and brought unbearable sufferings related to this terminal illness. In his case at least the causative agent could be found and placed before a jury. But in the case of overwhelming majority of such instances the victim may not even be aware of what brought so much suffering because level of awareness of such serious hazards is very low.
In a country like the USA where awareness levels are higher the Johnson cases will almost certainly be followed by several other legal cases as there are several victims who are aware about the cause of their suffering but in a country like India where such awareness is very low it is for the government to play a more pro-active role in finding about the serious hazards and banning highly hazardous chemicals before it is too late. Unfortunately the government has not been able to fulfill this responsibility properly and it is time now for people's campaigns to bring adequate pressure on the concerned authorities so that urgent action to protect safety concerns is not delayed any further.