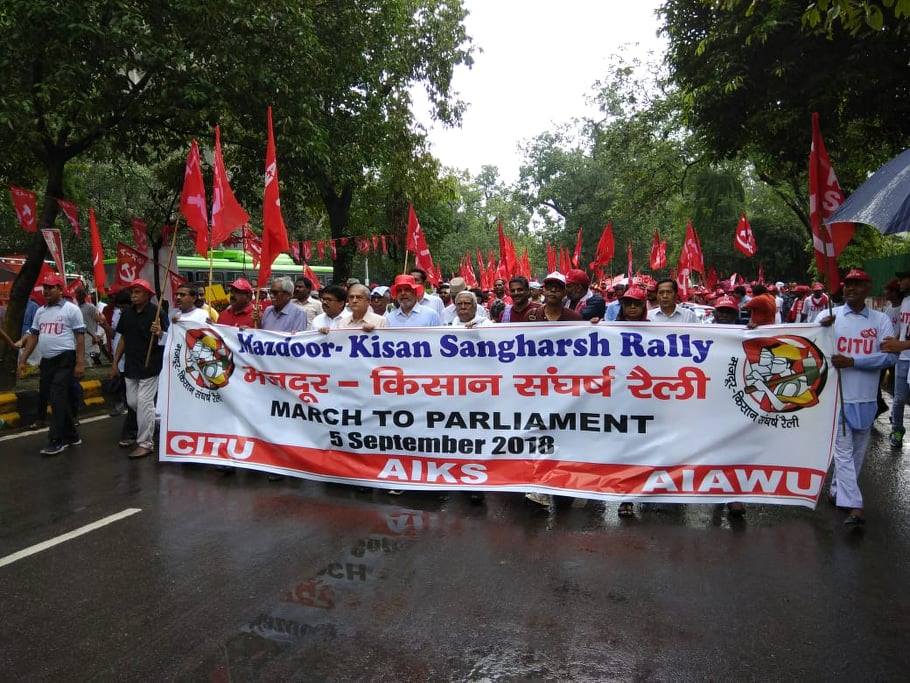 REPORTAGE
Thousands of farmers have arrived in Delhi from various states to demand the proper implementation of labour laws and generation of employment in the nation. It marks a distinct juncture in Indian politics, as the common people take to the streets to address their concerns.
The New Leam Staff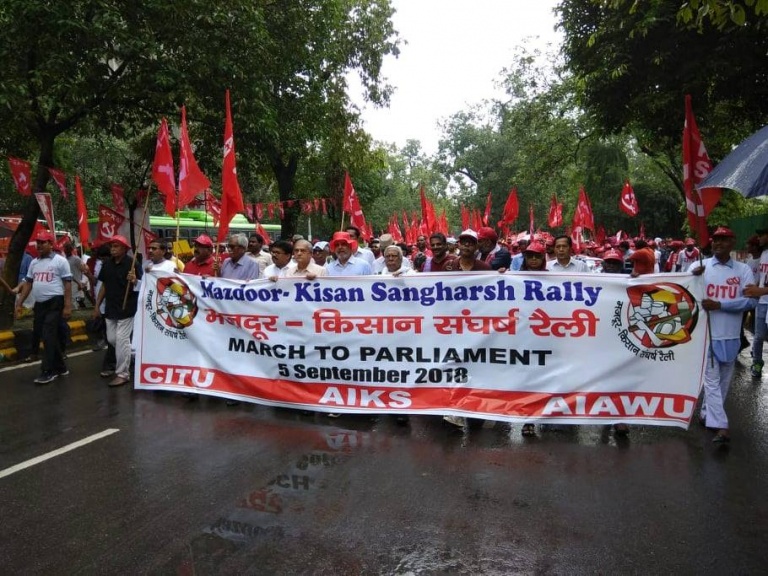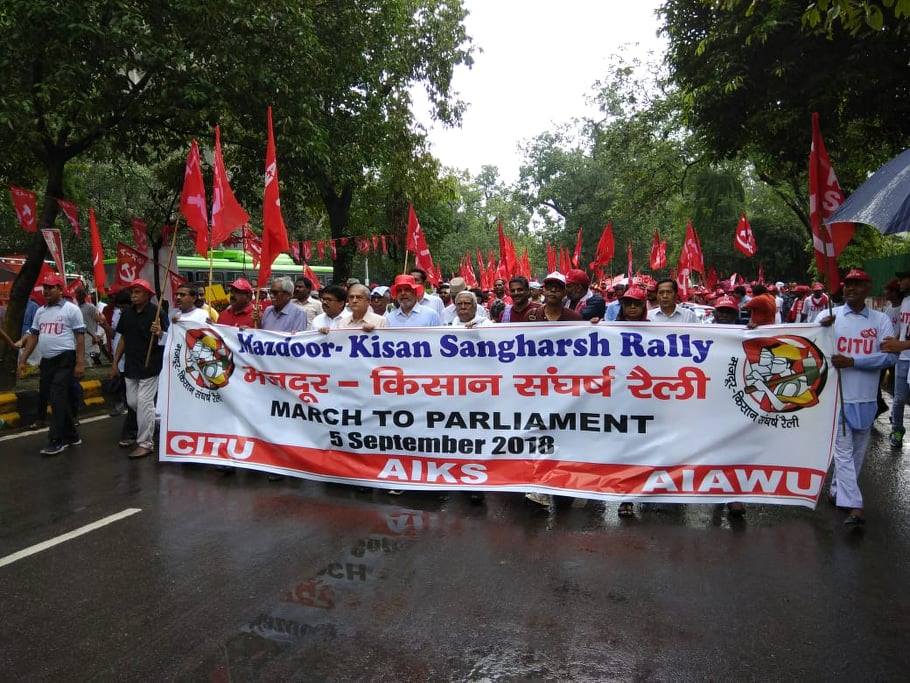 Earlier this year in Maharashtra we saw how thousands of farmers assembled in Mumbai to demand minimum support price, loan waiver and minimum days of work annually. Thousands of farmers have arrived in Delhi once more to make their voices heard. Thousands of farmers have assembled in Delhi and they are marching from Ramlila Maidan to Jantar Mantar and Parliament.
The protesters arrived from various states to participate in the rally which has been organised by the joint collaboration of Left-wing parties. The rally has been named the Kisan Mazdoor Sangharsh Rally. Participants in the rally are fighting for implementation of labour laws, minimum wage, more employment and the recognition of 1 crore Asha and Anganwadi workers as a workforce.
The rally has been organised by groups like CITU, AIKS, AIAWU  that are working in collaboration with CPI(M). The rally has participation from those who also took part in the Maharashtra rally earlier this year and demanded loan waiver and the payment of minimum support prices for our students.
Last evening leaders such as Sitaram Yechury and Vrinda Karat met with the protesters at Ramlila Maidan.
At the Ramlila Maidan for the protesters state-wise camps have been organised and medical facilities have also been arranged. It is the issue of minimum wages and minimum support prices for framers that have united the peasants and farmers across the nation.