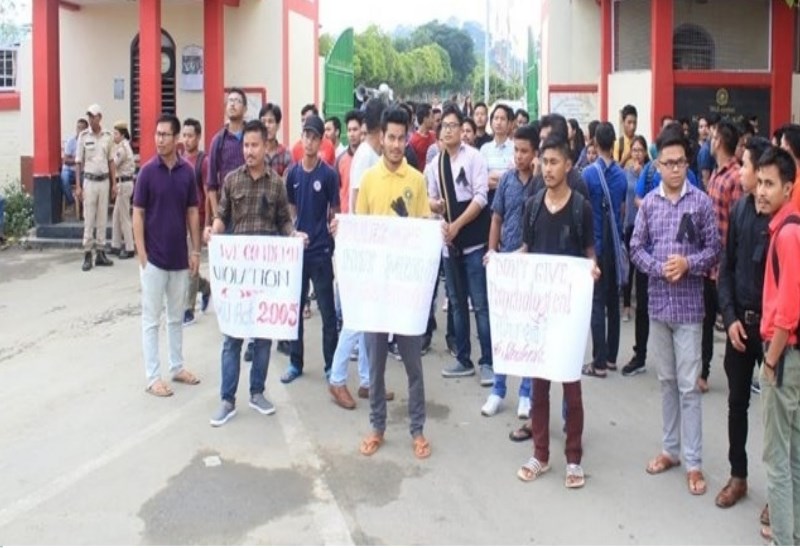 REPORTAGE
The mid-night raid and detention of students and faculty at Manipur University shows the degeneration of the sanctity and position of higher education in the nation. While it does raise questions about the priorities of the state, it also brings to light the combined struggle of teachers and students at the university.
The New Leam Staff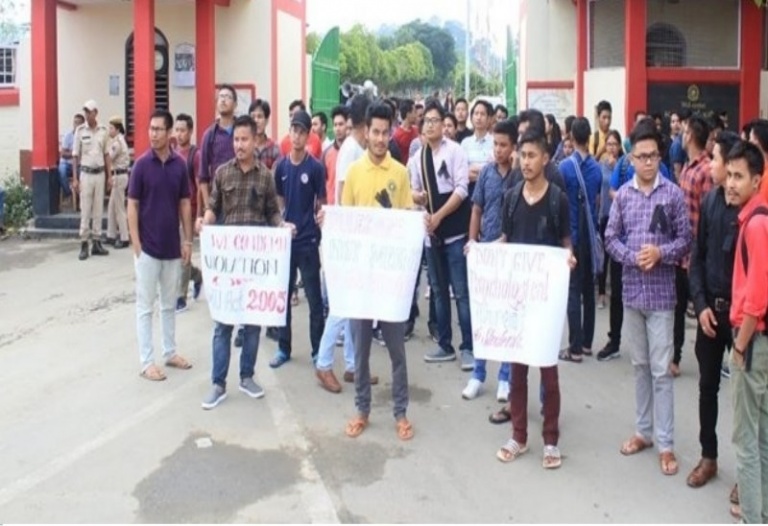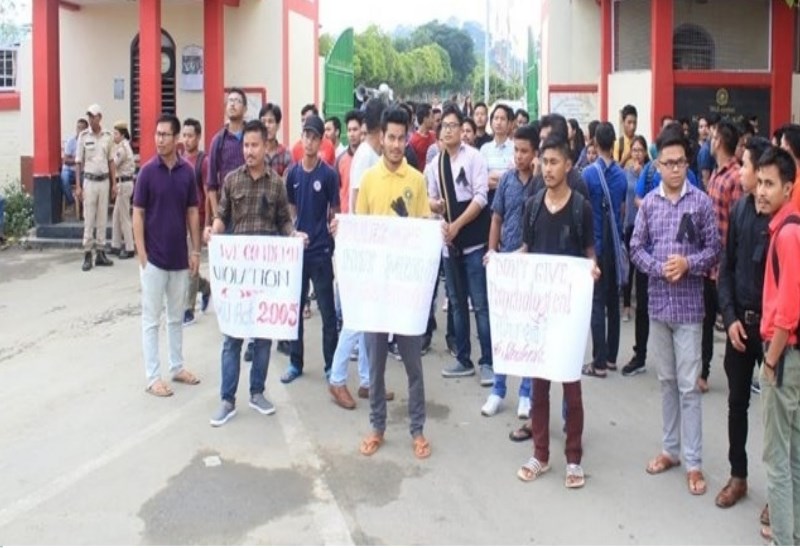 A long standing protest has been going on in the Manipur University wherein the students of the campus spearheaded a movement against the Vice- Chancellor who was alleged of mismanagement and financial irregularities.
The classes and daily activities of the campus had been suspended and the central and the state governments were compelled to take action and calm down the demands on campus. Last night another shocking incident has been reported from Manipur University, where at least 90 students residing on campus have been detained by the police along with five faculty members.
Among the students who have been detained are the top officials of the Students Union including the President of the MUSU that led the movement against the VC and the management. The confrontation broke out during the raids that were carried out last night where police fired tear gas shell and mock bombs to control the students.
Many students have been injured in the process and several have had to flee their hostels due to fear. On campus, internet services have also been suspended. The situation in Imphal where the crackdown took shape is that of utter disillusionment. The police said that they were compelled to take the action after Pro- VC launched a complaint against the student for alleged manhandling. A large number of student protestors were detained at night and the decision is yet to be made about how many will be arrested and how many will be left off.  The Pro- VC was appointed on September 10th when the earlier VC AK Pandey was suspended by the HRD Ministry due to the long standing agitation by the students against him.
The hostels were raided last night and several students stand detained. The semester exams have also been impacted due to the crisis. The subsequent hunt for faculty at their residence has also started a massive debate among the university academia throughout the country. The students and teachers of Manipur university stand opposed to the mid night attack on the sanctity of Manipur University and condemn it in all possible methods.