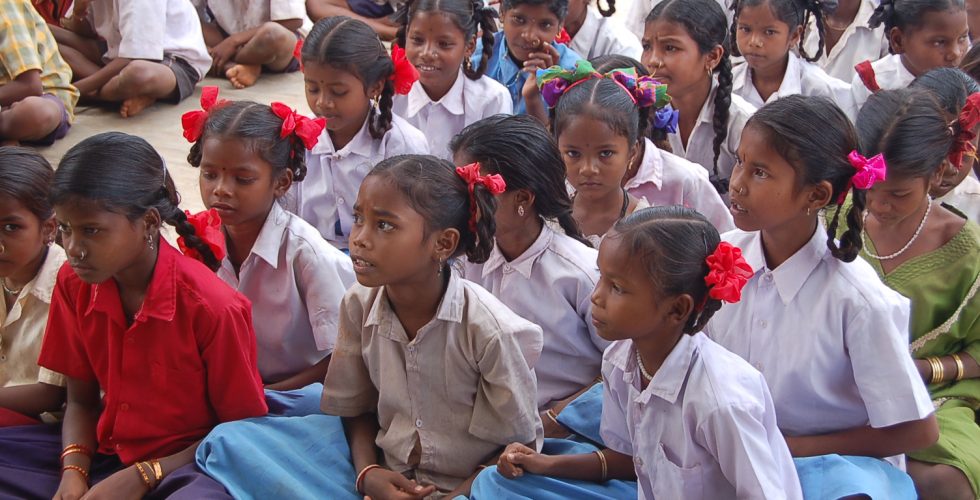 EXPLORATION
---
The aim and objective of education is to inculcate finer sensibilities among learners and enable them to become sensitive, responsible and humane, the present education system often lays great emphasis on examination and competition and ignores the deeper essence of education creating a need to revisit learning in schools and communities.
Revathi Mohan majored in psychology and did B.Ed. from Chennai. After teaching in schools for 4 years, she took up home tutoring and has been doing this for the last 36 years.
---
---
[dropcap]L[/dropcap]earning is a lifelong process. Every moment the brain is exposed to something, learning happens, and this learning ends only when the individual ceases to think. Learning is often associated with teaching, which is nothing, but sharing what one has learnt in his/her life and stimulating thinking in a learner's mind.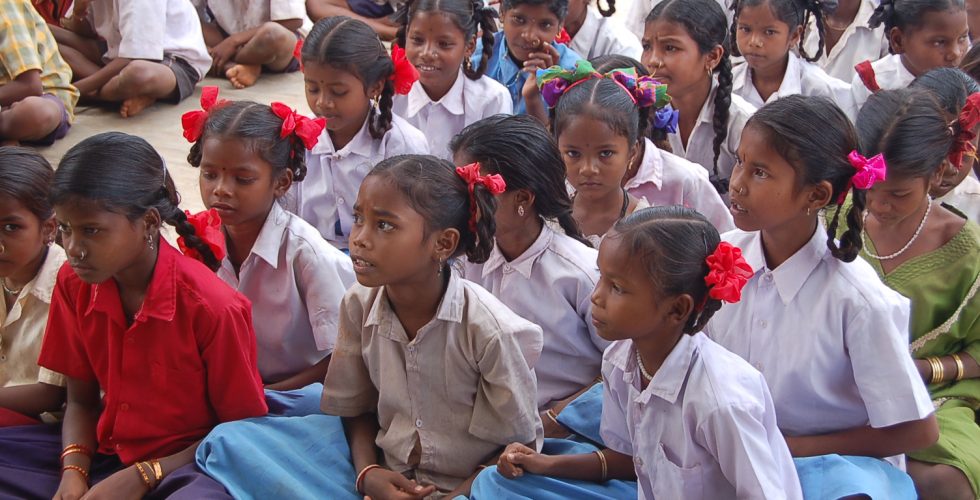 Even in today's school system, we are taught various subjects which are supposedly mapped on to various aspects of our life. For example, science is nothing but an attempt to explain and reason what we see in nature.
Mathematics introduces us to the world of numbers and deals with the financial aspects to run the life, though not limited to this. History is meant to revisit the stories of the past, as passed on from generation to generation and Geography is an attempt to understand the earth and its peculiarities.
Though these subjects may not be taught in the most ideal way in schools, they are important.
Unfortunately, in today's schools, teaching-learning is done with only one view in mind- examinations. This is popularly known as "teaching for the test". Exams have only encouraged rote memorization. The current syllabus and its implementation leave no scope for students to actively participate. There are no opportunities in the classrooms where students can bring their own ideas and knowledge.
Moreover, the community of parents and peers greatly influence the children with what they should do. To add fuel to fire, there is unhealthy competition between children. And in this process, the innate talent and interest of the child gets lost. Children who are encouraged to pursue their own interest become happy children and they go on to create their own identities.
In a world, where there are increasing cases of violence, discrimination and atrocities being committed, it is important that children in school are foremost taught how to be good, considerate and tolerant human beings. Moreover, education should not be just an accumulation of data. It should be a quest of creativity and a joy of discovery.
Keeping this idea mind, I list some ways in which one can re-imagine the existing school curriculum.
Unburden the student:
The culture of teaching all subjects everyday should be reduced to just 3—4 core topics per day but let these few subjects be taught in a more meaningful manner. More time should be dedicated for interaction between students and teachers. Teaching today in school remains a one-sided process. So, facilitating student-centred learning, reducing the load of subjects and dedicating more time to interactions between teachers and students becomes significant. Overall, learning should become a passion, not a compulsion for students.
Incorporate more games and arts in the curriculum:
It is well acknowledged that these co-curricular activities help in holistic development of a child. Yet these are often considered "unimportant" and are only added to the curriculum superficially. Perhaps 2 days in the week can be solely dedicated to games and sports, performing and fine arts. Children should be allowed to choose from any indoor and outdoor games. Apart from maintaining fitness, games and sports can teach a lot of things like- working in a team, discipline and healthy competition. Students could also be exposed to art forms like dancing, singing, playing musical instruments, drawing, painting, craft etc. These subjects can tap students' imagination and creativity and enhance their intellect.
Humanity first:
The curriculum should aim at producing good human beings, who will become citizens who are considerate, tolerant, and believe in social justice. They should become citizens who are well informed, scientifically literate and embrace diversity. Curriculum should also place value in traits like duty, patience, compromise, adaptability, sharing and being composed. Overall, education should mould every person to be humane.
Connecting to everyday life:
Curriculum should include opportunities for children to participate in actual life situations. They should experience everyday things in life. For example, hygiene and sanitation should be a compulsory component of school learning as it is an important aspect of every day life. Similarly, learning to do taxes, or understanding basic banking procedures, or buying and selling items or paying bills, cooking, cleaning, etc., all form an important aspect of adult life and thus children can be introduced to these real-life situations in their school environment.
Including an outdoor component:
An outdoor component included in their everyday classroom would make them more engaged in the learning process. For example, taking them to observe facets of nature, like visit to a butterfly park to learn about the life cycle of a butterfly.
Security and safety issues:
Another need of the hour is a sense of security that needs to develop among the younger generation. Security in terms of self-belief and in terms of safety issues. For example, girls and boys should be taught the art of self-defence at an early age. The aspect of fear should never be inculcated in their minds. For example, students should not be placed in threatening environments in classrooms or schools, such that they develop a fear of people or things. The child should be mentally strong and should be able to question authorities when any injustice is done.
Changing our definitions and mind-sets:
Finally, the definition of "being successful and excelling in academics" should not be restricted to financial capabilities. It should also focus on the physical and mental development of the child. Discipline of the physical body brings about a great mental equanimity. So, schools should not put pressure on students to perform "well" in academics. They should focus on making them dependable, warm hearted, independent, and humane citizens.
It is a combination of the above discussed aspects which I assert will enable our classrooms to become livelier and include a variety of exposures that are essential for the holistic growth of a child. The need to rethink our classroom culture should thus become an urgent priority that we need to address.