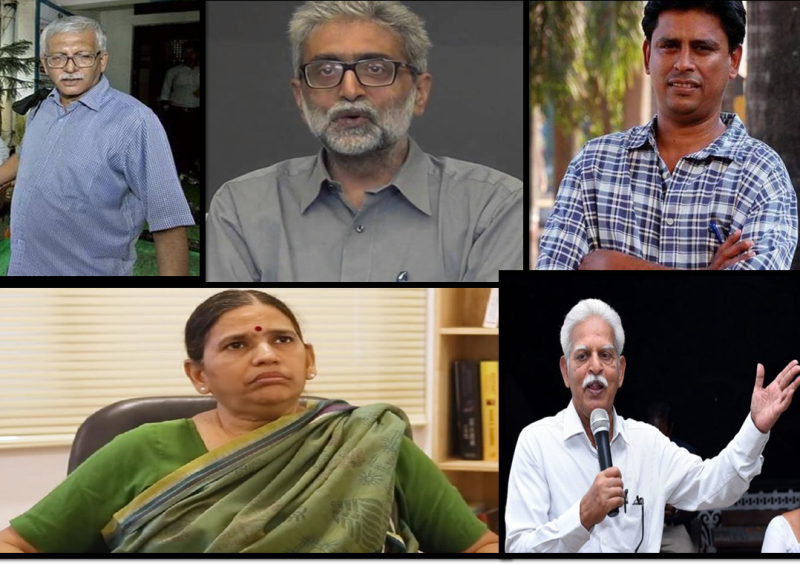 LAW
The Supreme Court has rejected the demand for an independent probe into the recent arrest of five eminent activists and mandated four more weeks of house arrest for them.
The New Leam staff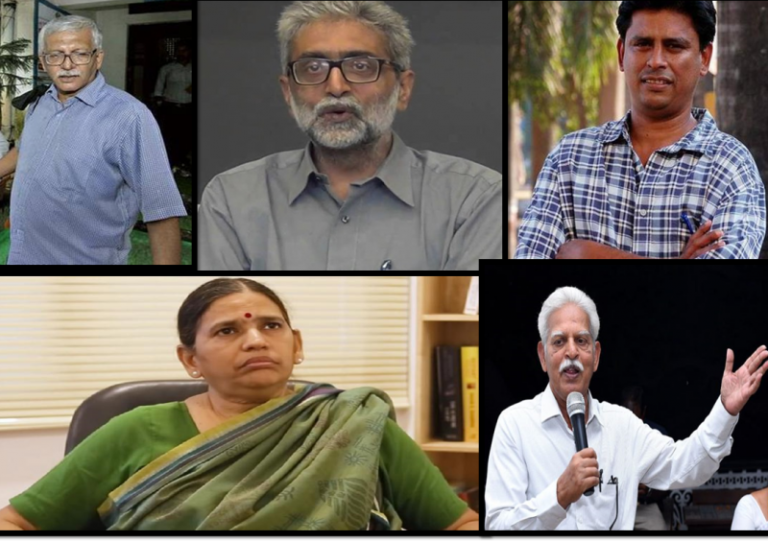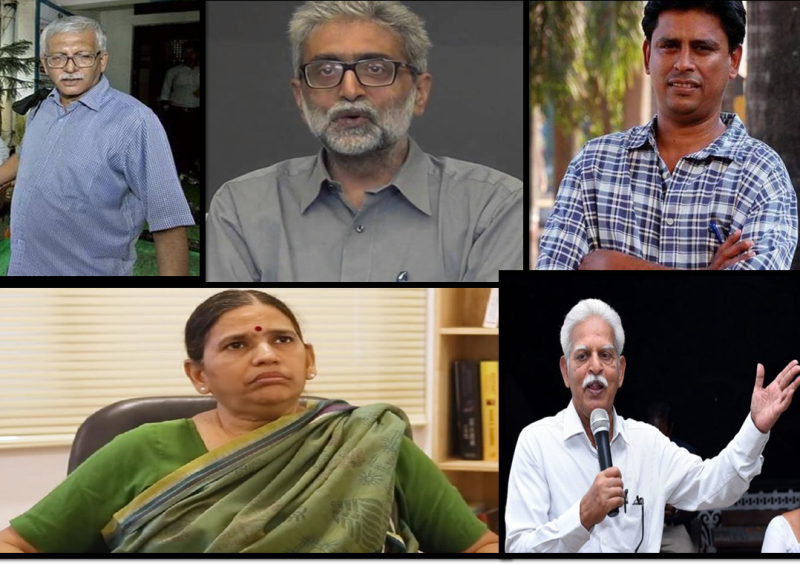 The Supreme Court on Friday rejected the demand for an independent inquiry in the arrest of five activists — Varavara Rao, Vernon Gonsalves, Arun Ferreira, Sudha Bharadwaj, and Gautam Navlakha — in the Elgaar Parishad case. Further adding that the activists' arrests were not made merely for "dissent and differences in ideology," the three-judge bench in a 2:1 verdict ruled that the house arrest will continue for four more weeks.
Justice Chandrachud Singh, the one dissenting voice on the bench said an independent probe should be allowed in the matter, adding to which he said,  "This is a fit and proper case for Court-monitored SIT investigation and the conduct of Pune Police fortifies an impression that investigation is not fair."
The Supreme Court heard the case after a petition was filed by Romila Thapar and other eminent persons to release the arrested activists. Pune police raided the homes and arrested activists Vernon Gonsalves, Arun Ferreira, civil liberties activist Gautam Navlakha, trade union activist Sudha Bharadwaj and Telugu poet Varavara Rao for alleged links to the Communist Party of India-Maoist.
The Pune police arrested the activists on the grounds that they were conspiring against the government, long before the Elgar Parishad was held.
Pune police spokesperson Shirish Sardeshmane said "The evidence found pointed to the involvement of the Kabir Kala Manch and the accused in the mobilisation of funds provided by the CPI (Maoist) for inciting the masses against the administration long before the Elgar Parishad was held."
Sardeshmane said that the analysis of the documents seized from the electronic devices "reveals" the conspiracy hatched by the CPI (Maoist) to form an "anti-fascist front" in order to overthrow the government established by the law, and efforts were made to establish the front through the Elgar Parishad organized on December 31, 2017.
The police have charged the accused under IPC Section 153 A, 505 (1)(b), and 120B also under the provisions of the Unlawful Activities (Prevention) Act.
The activists continue to remain under house arrest and alleged charges against them has still not been proved or any other evidence has yet not been produced by the Pune Police.
On commenting upon the sudden arrest and forced arrests of the activists, Safai Karamchari Andolan founder Bezwada Wilson said, "This is an attack on our fundamental rights and the State is creating a systematic fear among the people. What is wrong if the Dalits came together to celebrate at Bhima Koregaon? Today we are forced to think twice before we speak. While on one hand, they want everyone to stand during the National Anthem, on the other hand why can they not respect the Constitution? This is not the way to run the country. The Prime Minister has to take a call and listen to the people."