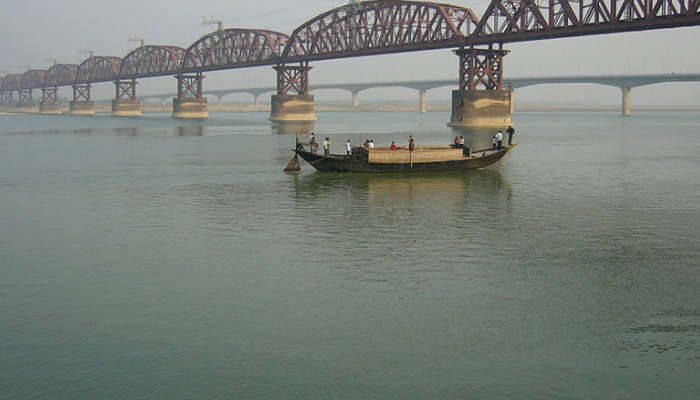 THE NEW LEAM VIEWPOINT
The historic relevance of Allahabad as a symbolic of syncretic tradition cannot be neglected especially at a time when we are evoking public passion to divide rather than consolidate sentiments.  
Editorial Staff
[dropcap]O[/dropcap]ne fine morning my mother introduced me to a horror by announcing that she wants to change my name. I resisted, with my all strength and said no. I asked her 'Why do you want to change it now, it's my name for god sake- I have lived all my life with it, it is my identity.' But she arguably said no, she told me that since it was my paternal aunt who had wishfully kept my name she now wanted to change it with a name that she liked. I kept saying no and no till the time I realised it was all a dream and I sighed.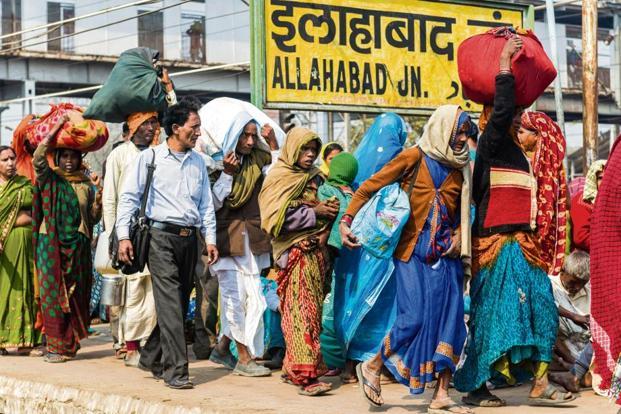 I wish Allahabad too had choice like this when Uttar Pradesh's Chief Minister Yogi Adityanath changed the city's name to Prayagraj. Allahabad is not just a city; it is a feeling, a culture in itself. For many who have lived in Allahabad for a long time and have found themselves embedded in the city' roots, Allahabad is not just a name for administrative convenience. It is an emotion in itself, which keeps them connected to the city. Allahabad for them was the name that reflected a way of life and gave them a sense of belonging.
In the vedic age Allahabad, was known as Prayag or Piyag (the city of confluence) based on the fact that it was a confluence of three rivers Ganga, Yamuna and Saraswati. It was a town of aesthetics and spiritual beauty and when the Mughals came to India, Akbar being impressed by the spiritual charm of the city, gave the name Illaahabad which means abode of god and thereafter the name Allahabad came into existence, it was nowhere specifically referred to Allah only, but a reference was made to god, the creator.
Allahabad is a majestic city of composite culture, where Muslims and Hindus coexist.  It is the birthplace of the Hindu holy scripture- Vedas. Surrounded by water and blessed by the confluence of three important river Ganga, Yamuna and Saraswati, the city entails a divine vibe, known for its divinity the city houses the Kumbh Mela a festival which occurs once in every 12 years and experiences a massive footfall of thousands of devotees to take a dip in the holy water of Ganga.
Allahabad is the literary capital of Uttar Pradesh, because of its rich culture and traditions it has given many notable people to the field of cinema, politics, science, music, arts and literature therefore contributing in many ways to the society at large.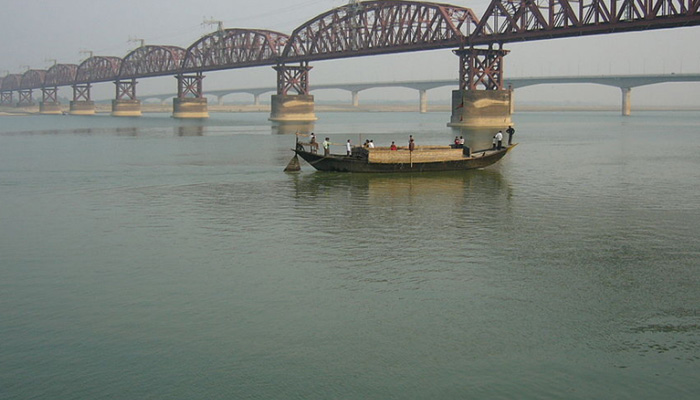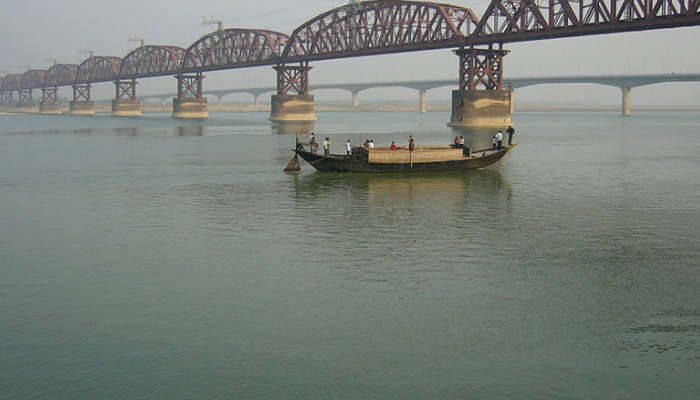 There is an influence of both the east and west on the architectural style of the city, Anand Bhavan abode of our political Jawaharlal Nehru, Tomb of Khuro, Alopi Devi Mandir, Triveni Sangam and many more.
A person belonging to the old city of Allahabad today carries with himself the culture and traditional values which the city engrains in him. Being from Allahabad meant being free and boisterous and being grounded in modesty and humility. The culture, the space and the divinity grounds the individual with humility and therefore the individual does not just remain an individual but an individual representing a city of glorious taste which he carries with himself wherever he goes. Allahabad's people are attached to the name as a way of being, of associating with the tradition of the city, with its mysticism and folklore, with the history that it unfolds. The decision to change Allahabad's name is not only an administrative shift but a compromise with the rich historical endowment that a city like Allahabad was capable of.
What's in the name, one might say, but here everything is in the name, the name is important no matter who gave it- it became a part of the consciousness of the people for so long.  The syncretic ethics that Allahabad symbolised comes out beautifully in the following couplet.
Jahan pe geet gazalen saath mein sabko sunai de,

'Allahabad' mazhab se paray mujhe dikhayi de

– Manas
(Where songs and ghazals can be heard together by everybody,  I see Allahabad transcending religious confines)
One cannot deny history no matter how brutal or glorious it was, history is important and it is a given fact, an attempt to alter history or deny it for that matter is a foolish attempt made for whatever political gains, it is no gain at all.
We live in a nation which was ruled by Mughals, Persians, Afghans, Turks and Colonialists; it is a reality of our being, as a matter of fact one cannot deny their impact on our tangible and intangible culture and this is what makes India unique and gives it its rich heritage.
The Chief Minister's decision to change the name is a sure political move ahead of the elections and the Kumbh Mela (UNESCO's Representative List of Tangible Cultural Heritage of Humanity) due in May and January – March 2019 respectively.
History must be transacted and negotiated, shared and told, taken pride in and learnt from so that the mistakes that have already been made are not repeated. History defines the basis of nationhood, shapes the culture and tradition of a nation- it makes people live life, cherish folklore, define themselves and evolve a syncretic tradition of collective understanding. After Allahabad there is likelihood that many other cities across India will be renamed. There is a huge demand to rename Aligarh as Harigarh, Faizabad to Saket, Muzaffarnagar to Laxmi Nagar and Lucknow to Laxmanpur.  It is time to rethink the implications that a sectarian, volatile rewriting of India's history will have.
Changing the name of the city has only resulted in exploitation of the emotions of the people and a denial of the historical relevance of the city' name. History is our collective past and our culture is a shared one – denying certain groups access into it is a fetish that we surely must get over. History makes us who we are and without widespread public debate, such an action should not be taken. The idea of giving more privilege to one faith over the other is ruining the spirit of secular functioning of the country.